Inside Queen Elizabeth's Relationship With Princess Diana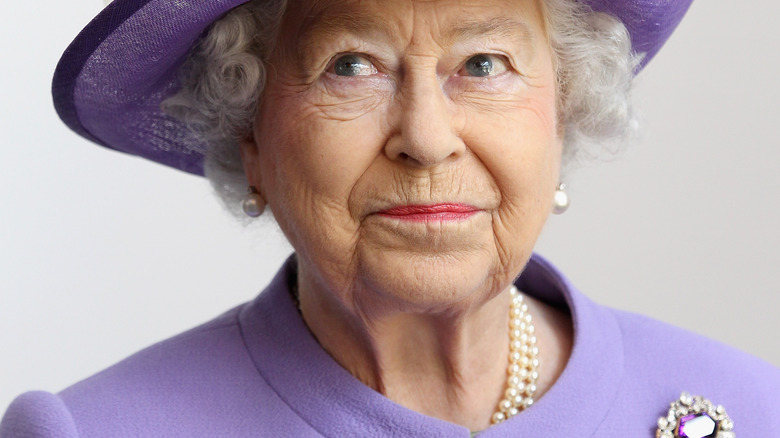 Chris Jackson/Getty Images
Of all the contentious mother-in-law/daughter-in-law relationships in history, we're willing to bet the tenuous bond between Princess Diana and Queen Elizabeth was one of the messiest. Heck, they've made award-winning films and entire seasons of critically acclaimed shows about the duo.
Their relationship was famously icy, owing to the fact that Diana didn't join the family under the best of circumstances. Prince Charles, the queen's eldest son, was in love with Camilla Parker-Bowles, but the queen forbade him from marrying her. Instead, she insisted that he hurry up and marry Diana, whom she felt a better fit. Unfortunately, neither Diana nor Charles was very happy with the match. The marriage broke down in a very public way, as Charles carried on affairs and Diana, who was only 20 when they got married, finally filed for divorce.
Diana was beloved by the people. She dedicated herself to charitable causes and gave jaw-dropping interviews where she called out the royal family's behavior. The queen was displeased, to say the least. Things became so contentious that conspiracy theories have circulated for the past 30 years that the queen had something to do with Diana's death. That's almost definitely not true, but it is true that the pair did not get along. Here's what we know.
Diana angered the Queen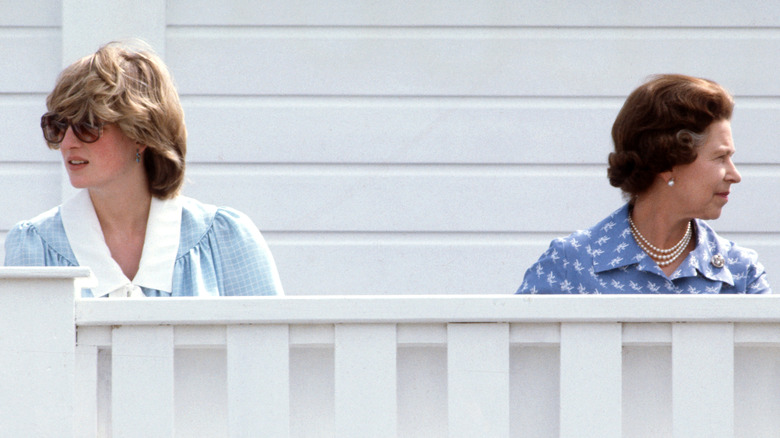 Anwar Hussein/Getty Images
It would be easy to write Queen Elizabeth and Princess Diana's relationship off as a power struggle between an ill-matched mother and daughter-in-law, but that would be a simplification. As we mentioned above, in the beginning, the queen was a fan of Diana's. For her part, Diana was pretty intimated by the queen (okay, but who wouldn't be?). "Diana was quite simply terrified of her mother-in-law," Andrew Morton wrote in his 1992 biography of the late princess (via The Mirror). "She kept the formal obsequies—dropping a deep curtsy each time they met—but otherwise kept her distance."
According to Morton, the queen even remained supportive of Diana as her marriage to Prince Charles broke down, owing largely to the fact that she did not want a divorce to blemish the family's public image. The relationship reportedly began to sour when Morton's book was published, and rumors spread that Diana had collaborated with him (these were confirmed after her death) — offering up private info about her relationship with the queen and feeling like an outsider in the royal family, per Good Housekeeping.
It was a blow from which they never really recovered. However, Morton also noted that the queen seems to have learned from her mistake, and when Prince William brought Kate Middleton around, she made a very big (ie, public) effort to get to know her.