Kelly Osbourne Opens Up About How Her Addiction 'Robbed' Her Of 'Life Experiences'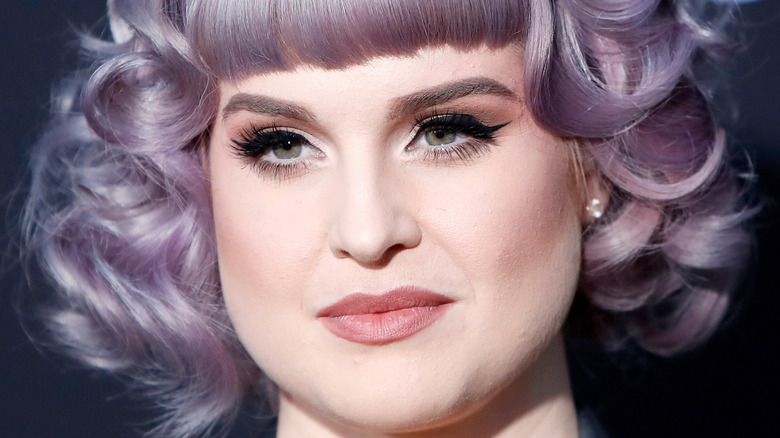 Shutterstock
Kelly Osbourne is opening up about her addictions just months after she revealed she relapsed after four years of sobriety.
In April, via Instagram, Obsourne shared that she relapsed, telling fans she "promised" to be open and "honest" about her addiction struggles. "This is a little hard for me to talk about, but I've always promised you that I will always be honest with you about where I'm at and what's going on in my road to recovery," said Osbourne, according to People. "I relapsed. Not proud of it, but I am back on track." At the time, the TV personality admitted she had a "nervous breakdown" due to the year of stress that came with the COVID-19 pandemic. 
"I made it all the way through, everything was great and my life was perfect. I'm that girl that when everything is going great I need to f*** it up a little and make everything a little bit worse in my life," Osbourne told ExtraTV. "I am an addict and had thought that I had enough time under my belt and I could drink like a normal person, and it turns out I cannot and I will never be normal."
Fast forward to June, and the TV personality is revealing more details about how her addiction has deprived her of a "normal" life.
Kelly Osbourne wanted to have kids 'by now'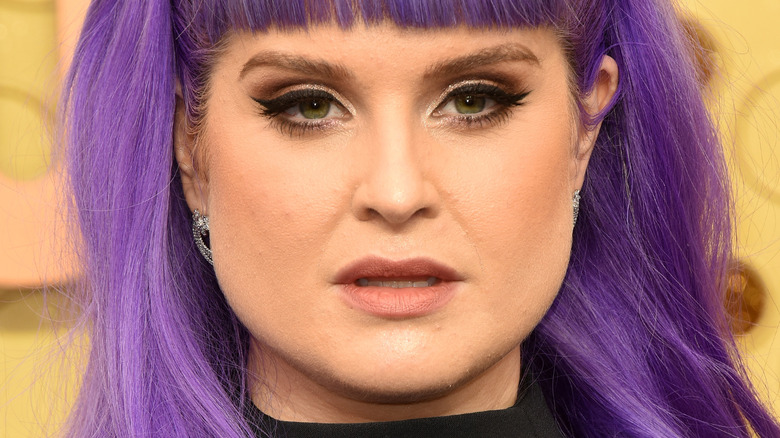 Shutterstock
Speaking to Jada Pinkett Smith on "Red Table Talk," former reality star Kelly Osbourne confirmed she feels "very behind" in life due to her struggles with drugs and alcohol.
"As a woman, I would have loved to be married and have children by now," said Osbourne. "My brother has three daughters and I would have loved to have kids by now, but that wasn't what was in the cards for me yet."
The celeb continued, telling the ladies of "Red Table Talk" she "would have been no kind of mother at all," if she had decided to have kids while dealing with her addiction. "I was that crazy addict that was like, 'Oh yeah, I'll stop doing drugs when I get pregnant because I have to.' Like, that's insane that I would ever even think that."
In the episode, the daughter of rock star Ozzy Osbourne revealed she "was introduced to alcohol because I came from an alcoholic family, my father being the heaviest drinker I've ever seen in my life." 
Osbourne also shared with "Red Table Talk" how she is working on her sobriety, including loving herself, being vulnerable, and using "the tools" she's cultivated along the way.
If you or anyone you know is struggling with addiction issues, help is available. Visit the Substance Abuse and Mental Health Services Administration website or contact SAMHSA's National Helpline at 1-800-662-HELP (4357).