This Is Why Kelly Osbourne Doesn't Speak To Her Older Sister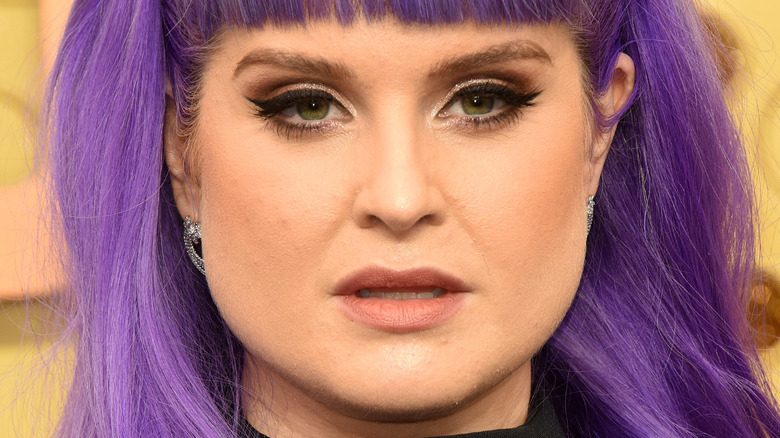 Shutterstock
Kelly Osbourne is no stranger to making headlines. From her health journey (she's become almost unrecognizable after losing 85 pounds amid the pandemic) to her struggle with addiction (she recently shared with fans that she relapsed in April 2021 and was "not proud" of it), Kelly has never shied away from getting real with fans and haters alike.
Kelly's personal life has also regularly made news. Case in point? Back in October 2020, she was rumored to be dating TikTok star Griffin Johnson. Additionally, coming from a famous family has meant added interest. For example, when Sharon Osbourne exited "The Talk" in March 2021 after defending Piers Morgan's controversial comments about Meghan Markle, her daughter was quick to defend her. Kelly openly slammed talk show culture, saying, "What makes me really sad is that women are really f**king mean to each other." 
Publicly, it seems like Kelly, her parents, and brother Jack have each other's backs, but there is one Osbourne sibling who has chosen to keep their distance. Aimee Osbourne, the oldest Osbourne child, stepped away from the family when they agreed to let cameras into their home and become reality TV stars back in 2002. As Kelly and Jack became household names through MTV's "The Osbournes," Aimee distanced herself more and more and, even after two decades, it seems their relationship may be hard to mend.
What is Kelly Osbourne's relationship with Aimee Osbourne really like?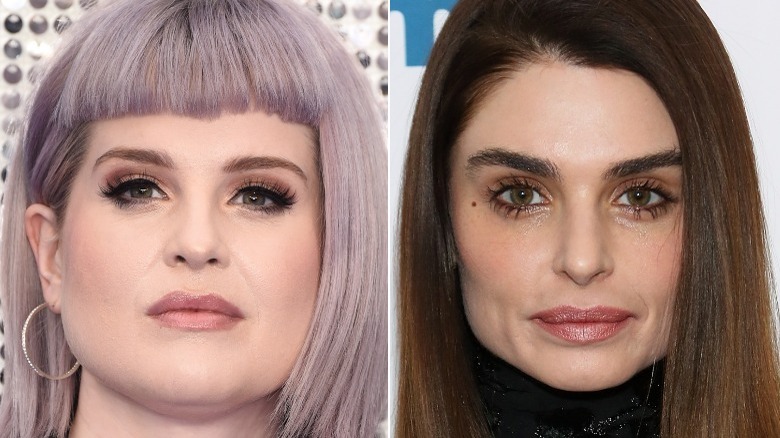 Shutterstock, Monica Schipper/Getty Images
Sitting down on the Armchair Expert with Dax Shepard podcast on May 3, Kelly Osbourne opened up about her relationship with older sister Aimee Osbourne and revealed that they're still estranged. "We don't talk," she said simply, explaining, "We're just really different. She doesn't understand me, I don't understand her." 
Back in 2015, Aimee didn't mince words when asked about her relationship with Kelly and Jack, or lack thereof. Getting candid, she told The Independent, "I wouldn't say there is an ease between us, but there is an acceptance. Do we socialize? No." Proving that time does not heal all wounds, Aimee was still talking about their strained relationship — or rather, lack thereof –  in August 2020 when she told New York's Q1043 radio that she chose to not participate in the MTV show and moved away from home at 16 because "I always really valued my privacy within that family." 
She went on to note that the decision was made "just to give [herself] a chance to actually develop into a human being as opposed to just being remembered for being a teenager, it didn't really line up with what [she] saw [her] future as." Highlighting just how different her outlook was from her siblings', she added, "It definitely worked great for the rest of my family, but for me, and who I am, I just knew it was never something that I would have been able to consider realistically."