Kelly Osbourne Sparks Dating Rumors With TikTok Star Griffin Johnson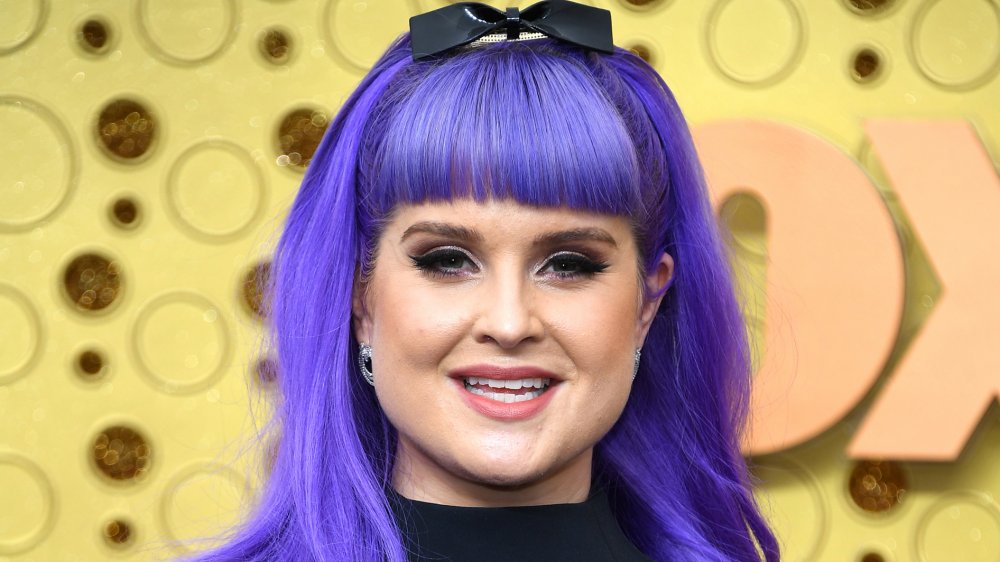 Kevin Mazur/Getty Images
Maybe it's the quarantine, or maybe it's just a trend, but 2020 has seen a boatload of celebrity relationship rumors. Kaia Gerber and Jacob Elordi, Timothée Chalamet and Eiza González, Ariana Grande and Dalton Gomez – the list goes on. In October 2020, rumors of another celeb relationship hit the rumor mill. The famous faces in question? Kelly Osbourne and Griffin Johnson.
You probably know Kelly from her stint on The Osbournes, the mid-aughts reality show that followed Kelly, her brother, Jack, and her parents, Sharon and Ozzy Osbourne, as they spoke in nearly unintelligible accents and fought over minor problems. After The Osbournes, Kelly went on to co-host Fashion Police on E! from 2010 until 2015 and competed on Dancing with the Stars in 2009. Since then, she's popped up on various other reality shows here and there.
Compared to Kelly, Johnson is a newcomer in Hollywood. Unlike the Fashion Police alum, Johnson wasn't born Hollywood royalty; he's just a kid who got big on TikTok. Johnson's expertly choreographed dances earned him millions of followers and his romance with the Dixie D'Amelio landed him a place in the headlines.
Johnson and Kelly were first spotted together in mid-October 2020, sparking rumors of a budding romance. So what's the deal? Read on to find out what's really going on with Kelly Osbourne and Griffin Johnson.
Is Griffin Johnson 'smitten' with Kelly Osbourne?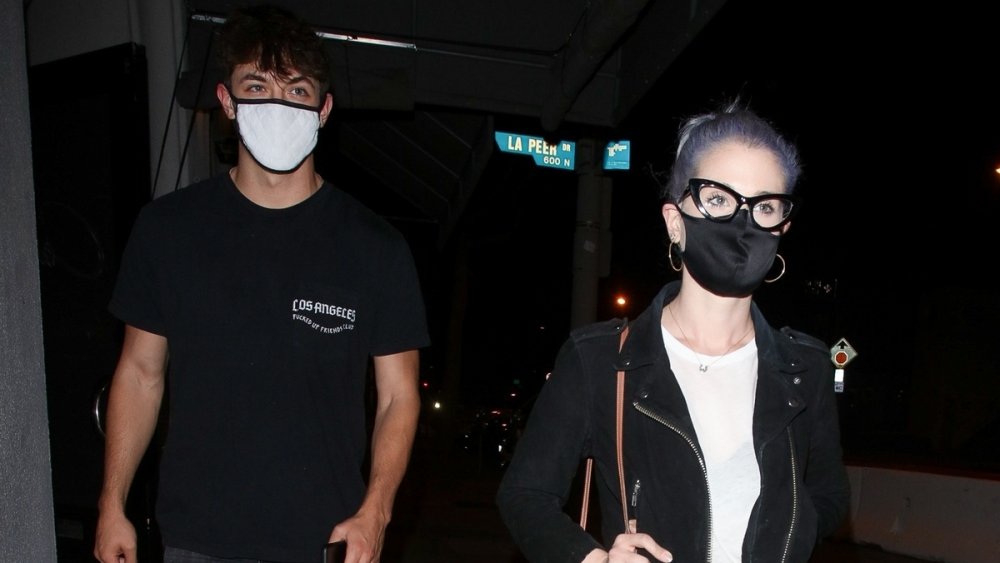 BACKGRID
Fans were surprised when photos of Kelly Osbourne and Griffin Johnson surfaced in October 2020. On Oct. 14, 2020, Johnson and Osbourne were seen grabbing dinner at Craig's, a trendy restaurant in Los Angeles, according to E! News. "Griffin had a huge smile on his face while Kelly was talking and he seemed smitten," a source told the outlet, before adding that the meal seemed "more like a business meeting" than a date.
A public relationship would be a departure from the norm for Osbourne, who usually prefers to keep a low profile. In September 2019, she told Us Weekly that she wasn't interested in dating anyone at the moment. "[I'm] taking 'me' time. I'm not good to anyone unless I'm good," she explained. Since that interview, Osbourne has seemingly been focused on getting her personal life in order. In 2020, it was reported that Osbourne had lost 85 lbs.
Despite the timing and sources claiming the dinner at Craig's seemed professional, Osbourne and Johnson were spotted together days later. On Oct. 17, 2020, paparazzi snapped a shot of Osbourne and the TikTok star cracking up in the car as Johnson drove the reality star around, per Us Weekly. As of this writing, neither Osbourne nor Johnson has addressed the rumors, so it looks like fans will just have to wait and see.