The Real Meaning Behind Kelsea Ballerini And Halsey's 'The Other Girl'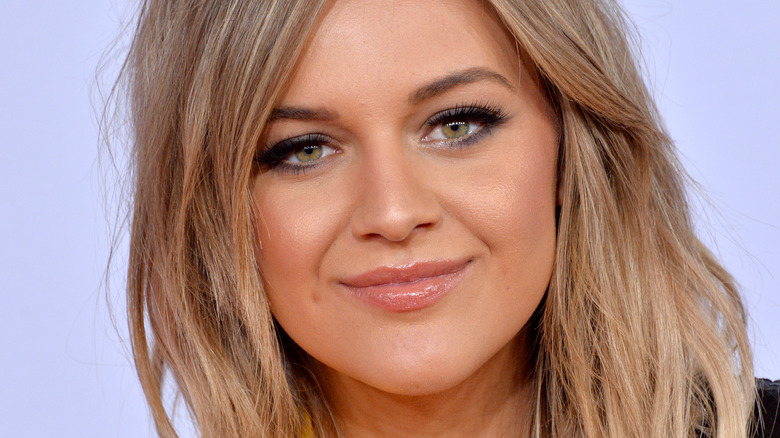 Shutterstock
Halsey brought a little "Coyote Ugly" to the 2020 CMT Music Awards when she joined Kelsea Ballerini to perform their duet, "The Other Girl." The pop star danced on a bar in a pair of pink snakeskin-print boots while harmonizing with Ballerini, who was clad in a black leather romper with a lace-up front. After the performance, Ballerini took to Instagram to clap back at critics of their attire, writing that "women can wear whatever we want and shouldn't be called names and criticized for it." The call to stop tearing other women down was very much in the spirit of their song.
"The Other Girl" is featured on Ballerini's self-titled third album. She told Taste of Country that she hadn't done a collaboration before because "everyone said no to me." That all changed when Ballerini befriended Halsey.
The pair met backstage after Ballerini watched Halsey perform in Nashville, Tenn. and Halsey invited the "Hole in the Bottle" singer to hang out with her the next day. They bonded by drinking Corona beer and singing Fleetwood Mac karaoke "for hours" at a pub, and they became such good pals that Ballerini reached out to Halsey to play "The Other Girl" for her after co-writing it with Ross Copperman and Shane McAnally. 
So now you know the story behind the unlikely music partnership, but what does their song mean? Read on to find out!
Kelsea Ballerini and Halsey defy revenge tropes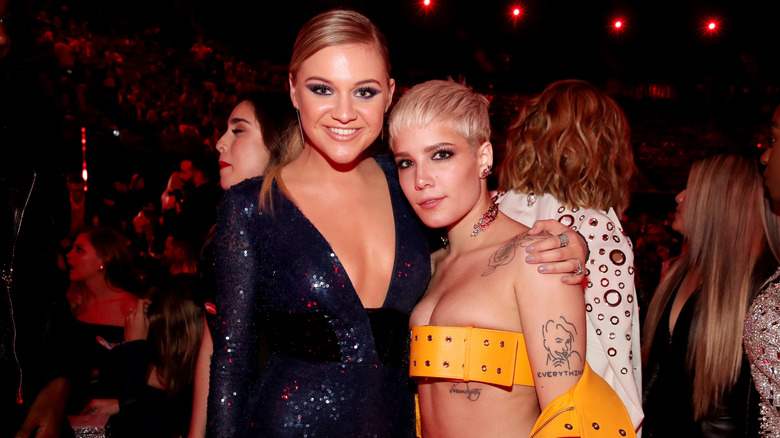 Christopher Polk/Getty Images
Pop stars and country singers alike have been singing about cheatin' hearts for ages, and they all have different ways of handling it, whether it's picking up a Louisville slugger like Carrie Underwood, or simply moving on with another man, like Pink. On "The Other Girl," Kelsea Ballerini and Halsey react to finding out that they have a shared unfaithful partner by speculating about what the other woman is like, and they both end up building her up.
In an Instagram Live fan party, Halsey revealed that she and Ballerini wanted to turn an old trope on its head; blaming the other woman. "People wanna pin it on the other girl, and make it the other girl's fault, so it was so cool for us to be coming together and being like, 'You know what? Forget him. We're not gonna hate each other,'" she said, per The Boot.
In the song, Ballerini and Halsey describe their imagined romantic rival as being "bold," "smart," and "cool." They also discover that they share the same anger and questions about the situation. "Are you mad? Me too / And I wonder, in his world / Is it me? Is it you? / Who's the other girl?" they sing. Halsey imagined the two fictional women turning a bad situation into a character-building moment. She said on Instagram live, "No, we're not gonna let misogyny turn us against each other, instead we're empowered."