The Real Meaning Behind BTS's 'Blood Sweat & Tears'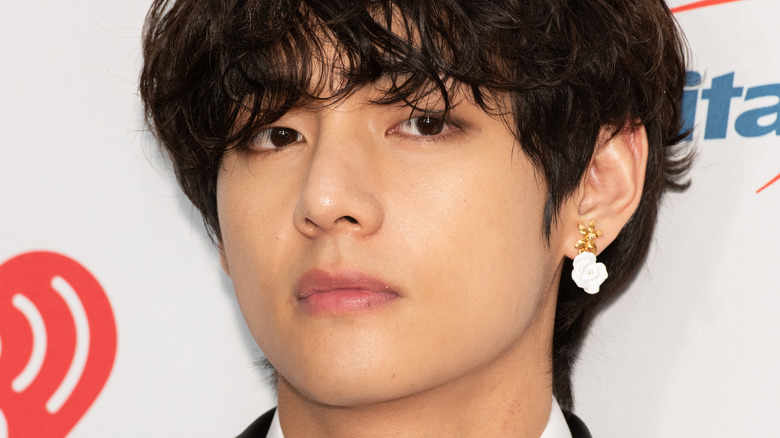 Shutterstock
BTS, also known as the Bangtan Boys, might be the hardest-working boy band in the world. The septet — composed of Jin, Suga, Jungkook, J-Hope, RM, Jimin, and V — have constantly kept hungry fans fed with new music, stunning music videos, and show-stopping performances at award shows. Their work ethic, as their so-called ARMY would say, is unmatched. But with hard work comes rewards ... in the form of No. 1 singles and albums. BTS's "Butter" reached the top of the Billboard Hot 100 songs chart on June 1, logging their fourth No.1 song in the past nine months. Talk about making history ... that's never sounded smoother!
Although BTS has continued to break records with new songs, their old ones are also getting rediscovered by new fans. "Blood Sweat & Tears," from the group's 2016 album "Wings," has been listened to and viewed more than 745 million times on YouTube. But is the song as literal as it seems? Find out what "Blood Sweat & Tears" really means below.
The phrase 'Blood Sweat & Tears' doesn't exist in Korean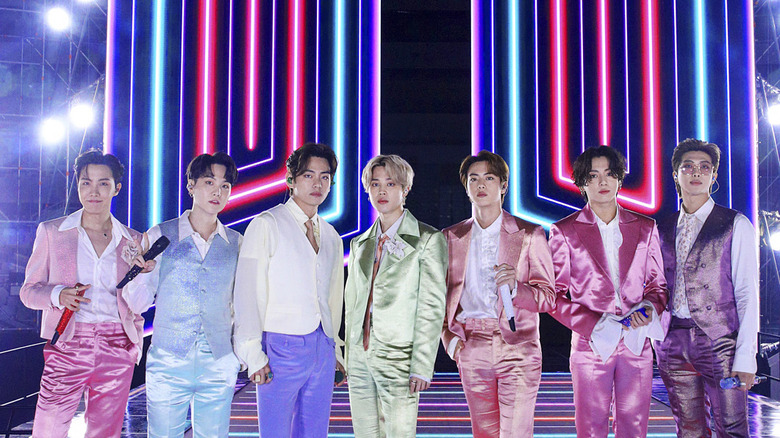 Ama2020/Getty Images
While some fans may think that BTS's lead single "Blood Sweat & Tears" from their album "Wings" is about how hard they've worked as a band, it is actually about their willingness to sacrifice themselves in the name of love. "Kiss me, it's okay if it hurts / Just make it as tight / As that I can't feel the pain anymore / Baby, it's okay if I get drunk / I'll drink you in deep now / Deep into my throat / The whiskey that is you," they sing. Clearly, the song sees temptation become so great, it's literally intoxicating. 
That being said, RM opened up in their "Wings" concept book, per WattPad, about how the title of the song was a strange choice. "It's not a colloquial expression in Korean," he said. "We normally say 'shed blood and sweat,' 'shed blood and tears,' we don't use 'blood, sweat, and tears.' It sounds unfamiliar. I like a rapper called Ace Hood and he has an album titled 'Blood, Sweat & Tears.' This is a commonly used expression in English and I thought if we take and change this to Korean, we could make it into one of our expressions. Also ... the words feel ... kind of uncomfortable. Feels like something is emitted. I thought ... people would think it's either sexy or dirty when hearing the title. It ended up not sounding dirty so that's a success."