Why Julia Roberts Wasn't Supposed To Be The Star In Pretty Woman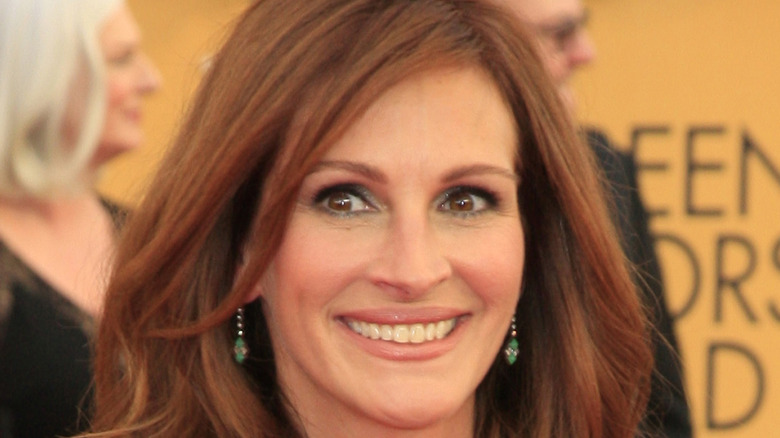 Shutterstock
"Pretty Woman," starring Julia Roberts and Richard Gere, came out in 1990 and made her a certified star. She was just 23 years old when she starred as the hooker with a heart of gold. It was her follow-up film to 1989's "Steel Magnolias," and it garnered her a second Academy Award nomination, this time for Best Actress. She was nominated for Best Supporting Actress for "Steel Magnolias," per IMDb.
It's hard to imagine anyone else in the role of Vivian Ward in "Pretty Woman." But Roberts was far from the producers' first choice. She was offered the role after Michelle Pfeiffer, Molly Ringwald, Jennifer Jason Leigh, Karen Allen, Daryl Hannah, Diane Lane, and Meg Ryan turned it down. In fact, Lane said the role was very popular, and "every actress in town" auditioned for it, according to Hello magazine.
The director of "Pretty Woman," the late Garry Marshall, almost cast Al Pacino and Michelle Pfeiffer as Edward and Vivian. He said (via Vanity Fair), "... the chemistry between Julia and Richard, it is palpable on the screen, it was palpable in auditions. You can't really see how it could end any other way, because they just light up with each other."
But it almost wasn't Roberts. Another actress was actually signed to do the film and ended up backing out. Keep reading to find out who it was.
Meg Ryan was set to play Vivian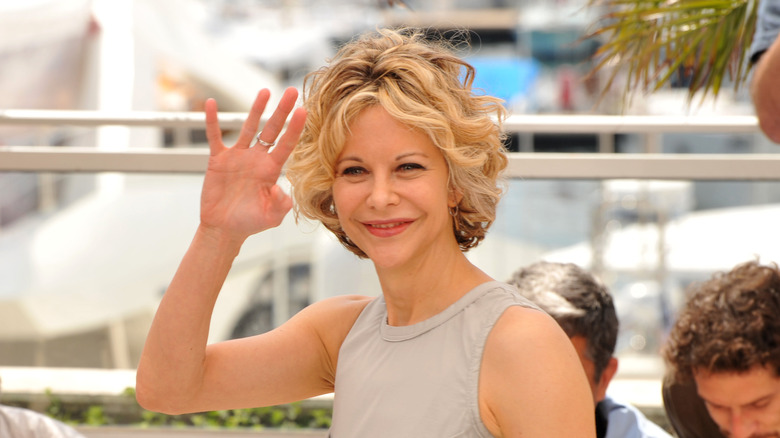 Shutterstock
In 1990, Meg Ryan was fresh off her enormous hit movie "When Harry Met Sally." She was 29 years old and she was all set to play Vivian Ward in "Pretty Woman" and then she abruptly changed her mind, per E!, despite being director Garry Marshall's first choice for the role. Ryan went on to appear in 1990's "Joe Versus the Volcano" opposite Tom Hanks, which set her up for a string of collaborations with Hanks on hit movies including 1993's "Sleepless in Seattle," 1998's "You've Got Mail," and 2015's "Ithaca," per IMDb.
It turns out Julia Roberts has Ryan to thank for her Oscar-nominated role in "Steel Magnolias" too. Ryan had been cast in the role of Shelby in "Steel Magnolias." But then Ryan was offered the lead in "When Harry Met Sally," and she asked to be released from her contract, per E!.
Roberts was nominated for an Oscar for both roles Ryan ended up turning down. Ryan has never been nominated for an Academy Award. Roberts won the Golden Globe for "Pretty Woman." Ryan has been nominated for three Golden Globes but has never won, per IMDb.
It seems like Roberts should send Ryan a fruit basket or something for giving her two of her most critically acclaimed roles so early in her career.