Who Is Pat Sajak's Son?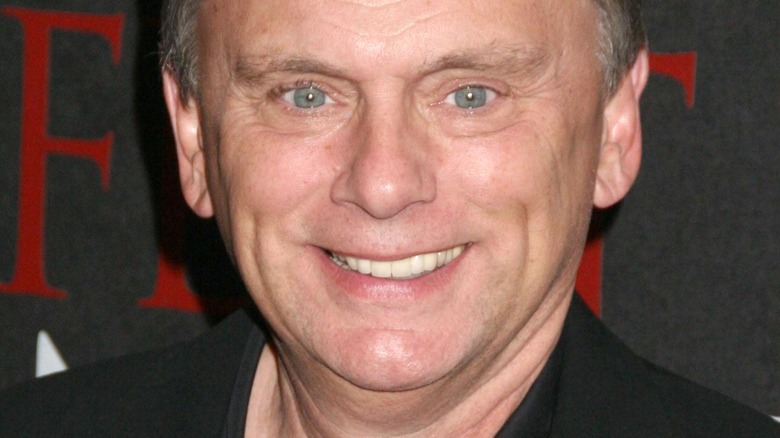 Shutterstock
We all know Pat Sajak for his hosting duties on "Wheel of Fortune." Pat has become a household name, ranking up there with other famous celebrity game show hosts like Bob Barker and the late Alex Trebek. According to his profile on IMDb, the game show host began his stint on the show in 1983, and as viewers know, it is still on today. Sajak likes to keep things light-hearted and fun on the show, and it's not every day that he talks about his family members.
Of his two kids, Maggie Sajak is in the spotlight a little more than her brother, Patrick Sajak. Maggie is currently an online media correspondent on the show. According to her bio, she graduated from Princeton, went to a post-graduate program at Columbia University, and is currently in law school. Talk about a well-rounded young lady! Her brother, Patrick Sajak, is also really impressive. 
During an episode of the show in May, the talk show host took a little breather from his hosting duties to instead play the role of a proud father. Keep scrolling to find out more on why Pat is so proud of his son Patrick.
Pat Sajak's son is 'Dr. Sajak' now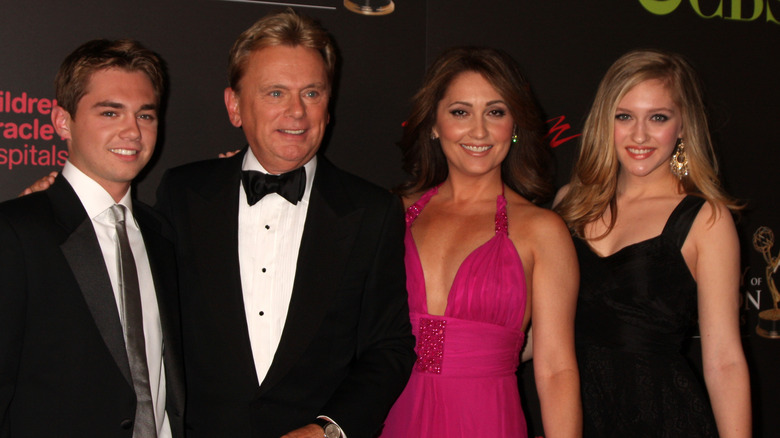 Shutterstock
Pat Sajak's son, Patrick Sajak, is not following his father's footsteps as a game show host... but he is embarking on a great career. During an episode of "Wheel of Fortune," Pat shared a bit of his personal life (via People). "Do you mind if I do a little parental bragging here?" he asked Vanna White. "So you know my son, Patrick, you've known him all his life. Well, he's made it through medical school, and he is now officially Dr. Sajak, and we're all thrilled." He then joked that Patrick "insists that I call him Dr. Sajak." The game show host also joked that he "tried to get [Patrick] into geriatrics, but he refused." 
In addition to dear old dad bragging over his son's most recent accomplishment, Pat's daughter, Maggie Sajak, also took time to congratulate her brother, sharing an Instagram picture of the two of them along with a sweet caption. "My big brother officially became a doctor today, and I am the MOST proud. Congrats @patricksajak, MD!!!" she gushed. 
Patrick has his Instagram profile set to private, but it's clear that he loves hockey, as his profile picture is one of him at a hockey game. In addition, his bio includes three emoji: a hockey stick and puck, a baseball, and a golf green. Obviously, he loves sports. It's not clear where Patrick attended med school, but in any case, it's quite an amazing accomplishment!