Buckingham Palace Replies To Allegations Of Prejudiced Hiring Practices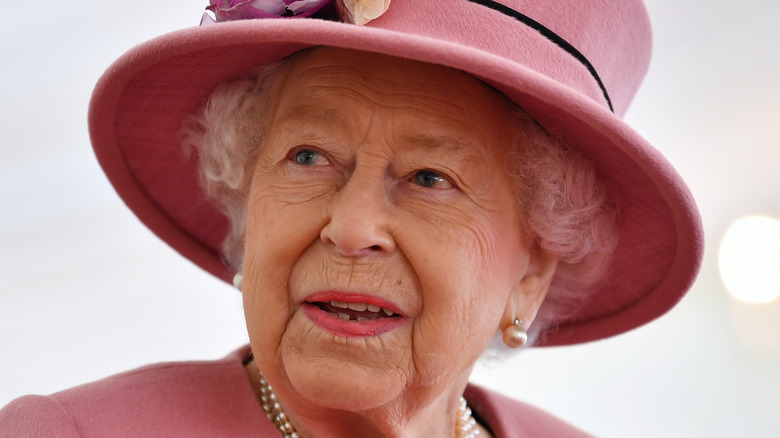 Wpa Pool/Getty Images
The royal family has been under close scrutiny on the topic of race ever since Prince Harry and Meghan Markle's explosive interview with Oprah Winfrey. And now, a shocking report published by The Guardian claims that the palace has banned ethnic minorities and immigrants from holding certain jobs in the royal household.
Documents discovered through the National Archives allegedly show that the Queen Elizabeth II's chief financial manager Lord Tryon spoke to civil servants about the rule in 1968. Tryon reportedly informed them that, when it came to clerical roles, "it was not, in fact, the practice to appoint colored immigrants or foreigners," although "colored applicants" would be considered as domestic servants. As The Guardian observed, it's "unclear" when this practice ended.
The papers also allegedly prove that the palace may have used the queen's influence over the British government to negotiate over clauses in racial discrimination laws, which resulted in the royal family being exempt from the 1976 Race Relations Act. Their exempt status carried over to the 2010 Equality Act, as well, meaning that, for decades, no employee could sue the royal household for race or sex discrimination. And now the royal family has responded to the investigation into its hiring practices.
Buckingham Palace claims that these documents don't reflect current events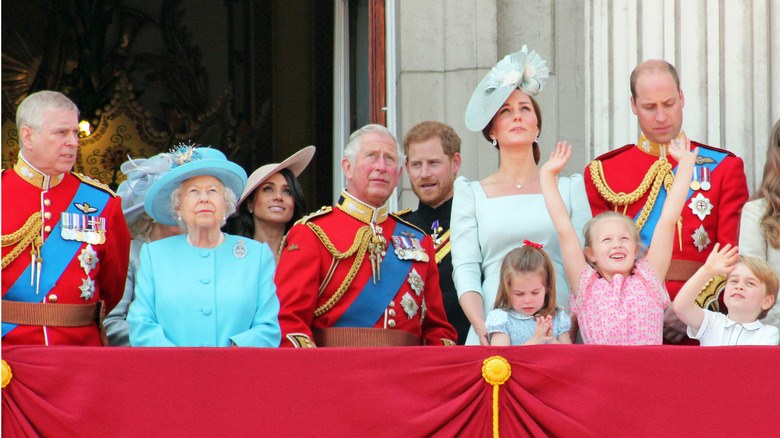 Shutterstock
A spokesperson for the palace gave a statement to E! News about the discrimination claims, defending the modern-day royal family, but not denying that the rule against ethnic minorities ever existed.
"Claims based on a second-hand account of conversations from over 50 years ago should not be used to draw or infer conclusions about modern day events or operations," the Buckingham Palace representative stated on June 2, adding that "the principles of Crown Application and Crown Consent are long established and widely known." They went on to address the allegation that employees are unable to sue the royal family for racial discrimination due to legal loopholes that Buckingham Palace pushed the government to include in its 1976 racial discrimination laws. 
"The Royal Household and the Sovereign comply with the provisions of the Equality Act, in principle and in practice. This is reflected in the diversity, inclusion and dignity at work policies, procedures and practices within the Royal Household," the spokesperson insisted, adding that any complaints relevant to the Act would "follow a formal process that provides a means of hearing and remedying any complaint." 
As E! News noted, they did not specify what this formal process entailed.