The Truth About Martin Truex Jr.'s Longtime Girlfriend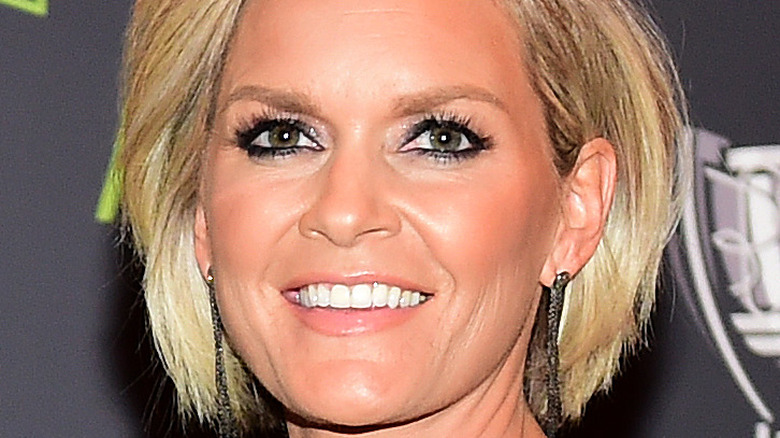 Jared C. Tilton/Getty Images
NASCAR driver Martin Truex Jr. and his girlfriend Sherry Pollex have been together since 2005. She gushed about him on her website, SherryStrong.org, saying: "When I met Martin, my life became complete. He's the calm one in our relationship, while I'm the frantic, crazy stressed worry-wart all the time! Not my best qualities! I was a woman with a mission: to make the most out of life, with him by my side." 
But Truex and Pollex's lives haven't been without their challenges. In 2014, when she was 35 years old, Pollex was diagnosed with Stage 3C ovarian cancer. She was diagnosed in August and she revealed to Southern Living that the doctor told her, "If you don't get to a major medical center, you're gonna be dead by Christmas." She subsequently went through chemotherapy and initially beat her cancer. However, there are now new developments with Pollex's health. 
Read on for how Pollex is facing cancer head-on — and how she is so much more than her illness.
Sherry Pollex calls her cancer 'very smart'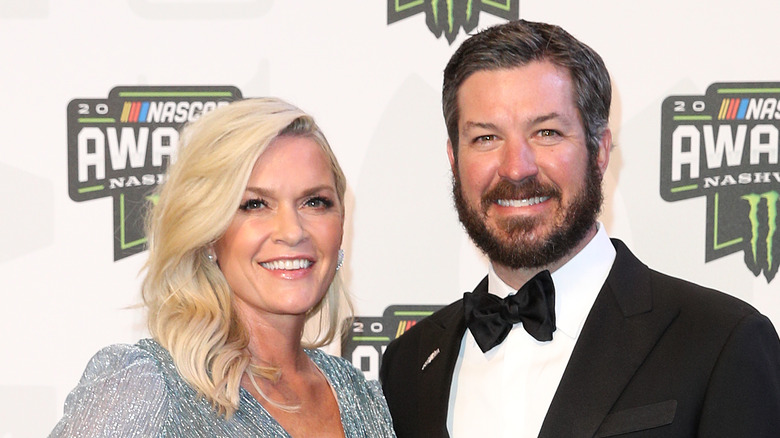 Jared C. Tilton/Getty Images
In her 2019 interview with Southern Living, Sherry Pollex said, "My cancer tends to be very smart, so it learns to mutate itself against the drug. So, we're hoping it doesn't do that this time." Unfortunately, it did, and just before Christmas 2020, she was diagnosed with a recurrence of ovarian cancer.
Pollex posted a photo on Instagram from her hospital bed with Martin Truex, Jr. supporting his long-time girlfriend. She captioned it, in part, "Unfortunately, my cancer is back (which is expected with Stage 3C recurrent ovarian cancer as the cancer begins to outsmart the drugs we are on). So here I am going to battle again." Pollex started chemo again in early February, posing an Instagram photo and writing, " ... I'm ready to knock this out again so I can make memories with my family and friends. So let's go!!!"
Pollex is actively involved in cancer causes, as she and Truex started the Martin Truex, Jr. Foundation in 2007 to support pediatric and ovarian cancer initiatives. Pollex also opened the Sherry Strong Integrative Medicine Oncology Clinic at the Weisinger Cancer Institute in Charlotte, North Carolina, per NBC Sports.
Additionally, she's also owned Lavendar Boutique in Mooresville, North Carolina since 2008. According to the shop's website, "Owner Sherry Pollex wanted to create more than a place to shop. She truly believed in creating the perfect atmosphere where fashion, love, and passion intertwined."
We are wishing her the best in her recovery.