Here's How Much Jimi Westbrook Is Really Worth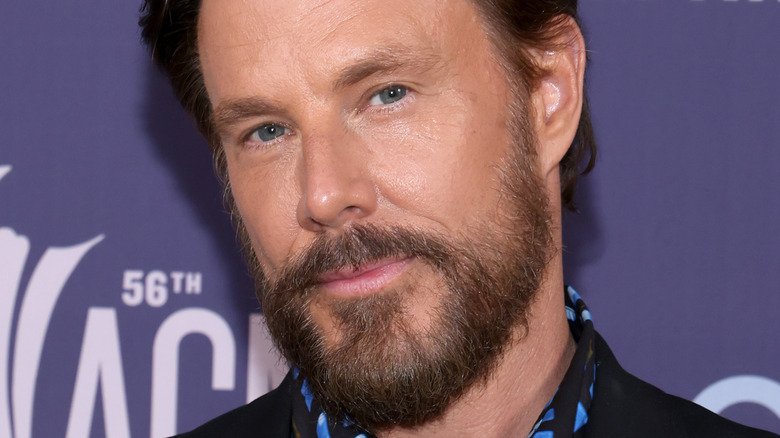 John Shearer/acma2021/Getty Images
Little Big Town has been one of country music's biggest acts since the band formed in 1998. The band is comprised of Karen Fairchild, Kimberly Schlapman, Phillip Sweet, and Jimi Westbrook. They are all integral to the band's success, and each one of them has earned a ton of money from their music. 
The band took some time to get off the ground before making it big, though. Fairchild explained to "CBS This Morning" in 2017 (via Sounds Like Nashville) that the band would sell their own records and merch in the streets at one point to make extra money. She said, "We weren't supposed to be, but we were in the middle of getting out of a record deal. And we were like, 'You just dropped us. It's our song. We wrote it!' ... We knew exactly how much it would take to — how many T-shirts we needed to sell — to rent the car and make it back home."
These days, though, Little Big Town is a powerhouse band, even more so considering Westbrook and Fairchild married after Fairchild's divorce. Fairchild told Us Weekly in 2010, "Sometimes you just have to cross that line and take a chance, and when we had that opportunity, we did. Of course, we didn't want to mess up the band, but we decided it was worth the risk." Together, they can relish the success of the band...all the way to the bank. Read on to find out how much Westbrook is worth. 
Jimi Westbrook and Karen Fairchild are worth a ton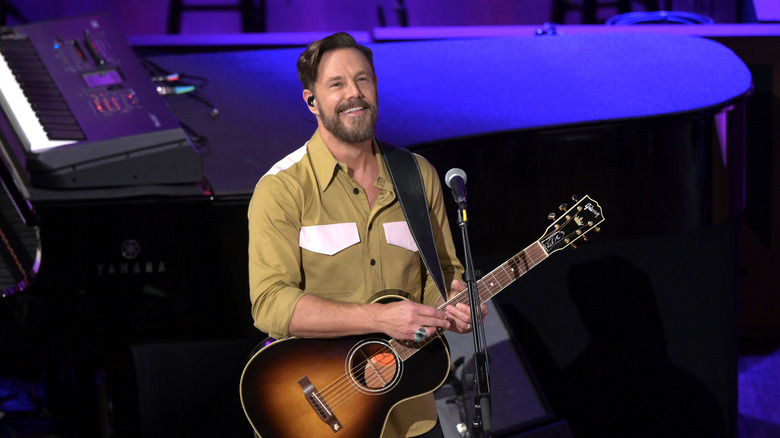 Jason Kempin/Getty Images
According to Celebrity Worth, Jimi Westbrook is worth a total of $3 million. But fans might want to take that figure with a grain of salt. TV Overmind estimates that Karen Fairchild has a net worth somewhere between $10 million and $28 million, which is a huge difference considering the fact that they share the same successful career (and bank account). 
In any case, money is nice, but for Fairchild and Westbrook, it's really about their family. The duo tied the knot in 2006 and welcomed their first child, Elijah, in 2010, per People. Westbrook loved fatherhood right off the bat, telling The Boot when his son was still an infant, "Now I have a playmate! He's 10 months old, but we are having so much fun! I am eternally 12 years old. I don't know if that's good or bad, but I like to have a good time! And it's so beautiful watching my son. I can't wait. Already just seeing him, his little face taking in this new world around him, to watch that, it's beautiful!" 
Whether they're worth $3 million or in the double digits, Westbrook and Fairchild are happy enough to be working in their band and raising their son together. What's the difference in a couple mil anyway?