Here's How Much Hailey Whitters Is Really Worth
Jason Kempin/Getty Images
As Hailey Whitters' fans would surely be able to tell you, the country singer continues to make her mark on the entertainment industry. She has also worked incredibly hard to get to where she is today. The "Fillin' My Cup" singer comes from a small town in Iowa but left home behind when she was still just a teenager in order to follow her dreams of being a professional musician. When she got to Nashville, Tenn. she found success, however, it wasn't quite what she expected. 
Whitters spent years getting by as "an in-demand songwriter," according to The Boot, even being responsible for songs that were snapped up by artists like Alan Jackson and Little Big Town. In fact, it was the latter group that gave Whitters the funds that she needed in order to get her own career in the spotlight a major boost. "@littlebigtown gave me my first single at country radio as a songwriter back in 2017 with 'Happy People'... I saved up all those royalty checks to self-fund my record, 'The Dream,'" Whitters revealed on Instagram. "They're a big part of my story and one of the main reasons I get to say today that I feel like I'm #livingthedream. Chuggin' champagne ... because I CANNOT WAIT for y'all to hear what we did together..."
While "chuggin' champagne" might lead you to believe that Whitters is now living a fancy (and pricey) lifestyle, she actually might not have as much money as you thought.
Hailey Whitters' grandma thinks it's 'weird' that she's famous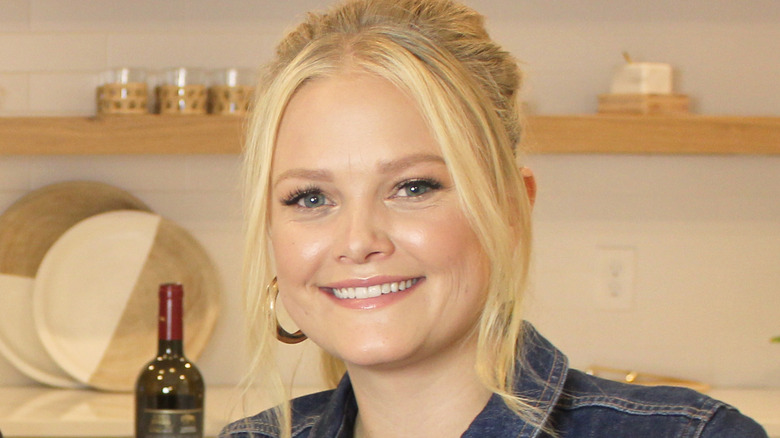 Academy Of Country Music/Getty Images
Hailey Whitters may have spent years paying her dues in order to get to where she is today, however, that hard works definitely seems to have paid off. Granted, that doesn't mean that her new status hasn't taken a little getting used to. "My grandma told me at Thanksgiving that it's so weird that I'm famous now," Whitters told Riff Magazine in 2020. Although, to be fair, the singer isn't sure that her celebrity status is quite what her grandma might assume. At least, not yet. She explained, "I don't know what makes her think I'm famous; maybe small-town famous."
It turns out that Whitters may not be rich (yet?) either. While there isn't much information out there when it comes to her exact worth, Married Biography puts it at $500,000. That may not sound like a fortune — honestly, some of her peers like Miranda Lambert and Carrie Underwood are worth a lot more — but Popular Networth figures that if you take her lifestyle into consideration, they "guess she has been living a wealthy life."
On the other hand, if you take a look at Whitter's Instagram account, you'll see that she tends to post pics of herself with trucks and trailers as opposed to Lamborghinis and Bentleys, hanging out in farm fields as opposed to manicured mansions lawns, and enjoying fine diners over fine dining. She's rising country stardom personified!