Did Zendaya And Tom Holland Ever Date?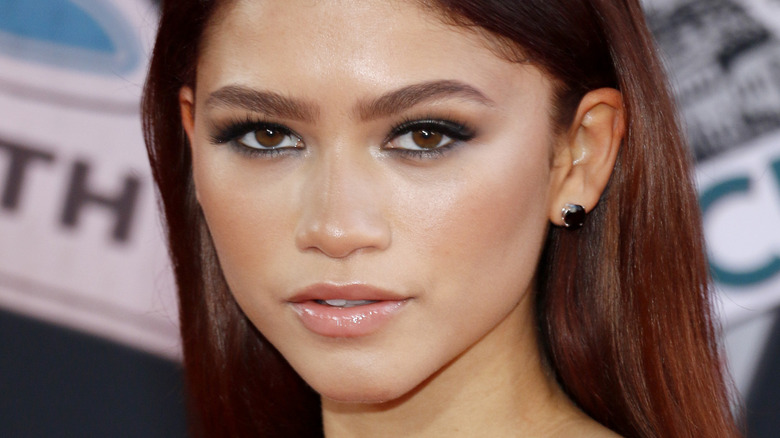 Shutterstock
For years, Zendaya and Tom Holland's relationship has been a topic of interest — especially amongst "Spider-Man" fans who wanted to see the co-stars take their on-screen relationship off-screen. After all, there's something so great about seeing the actors of your favorite characters get together in real life! Plus, Zendaya and Holland wouldn't be the first "Spider-Man" cast members to fall in love with each other, since both Kirsten Dunst and Tobey Maguire, as well as Andrew Garfield and Emma Stone, began relationships after filming their own "Spider-Man" films together in 2001 and 2010, respectively. So, it's sort of like a tradition.
This is precisely why it came to no surprise when Zendaya and Holland sparked romance rumors of their own in 2017. Besides, not only did they have great chemistry, but if history was proof enough, the set of the superhero movie was clearly a breeding ground for romance. Well, were those rumors ... true? 
Keep scrolling to find out the truth of their relationship and whether Zendaya and Holland ever actually dated.
Did they start dating while filming 'Spider-Man'?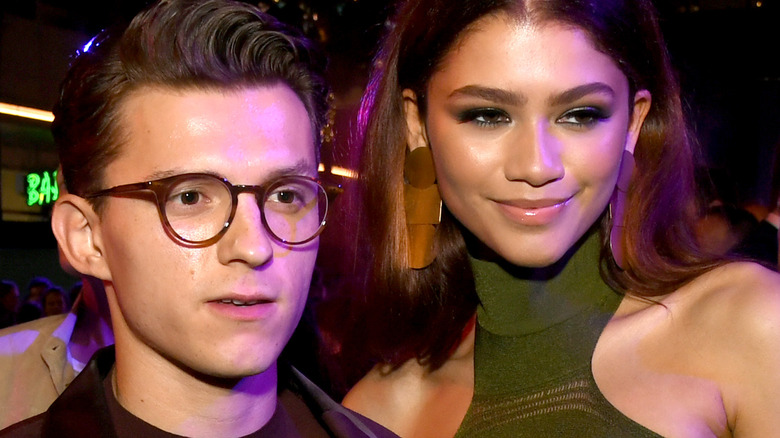 Kevin Winter/Getty Images
In July 2017, sources told People that Zendaya and Tom Holland were officially dating. "They started seeing each other while they were filming 'Spider-Man,"' an insider told the publication. "They've been super careful to keep it private and out of the public eye, but they've gone on vacations with each other and try and spend as much time as possible with one another." The source added, "They're both really ambitious, and they challenge each other — but, most importantly, they make each other crack up. They seem to have a really similar sense of humor and love joking around together. They have great banter back and forth."
Though neither of them ever confirmed they were a couple, fans shipped the pair's rumored relationship. After all, they were spending so much time together for the movie's press tour, so it wasn't completely far-fetched the co-stars had struck up a romance. Sadly, the actors were quick to shut down rumors. Read on for that.
Zendaya and Tom Holland both denied it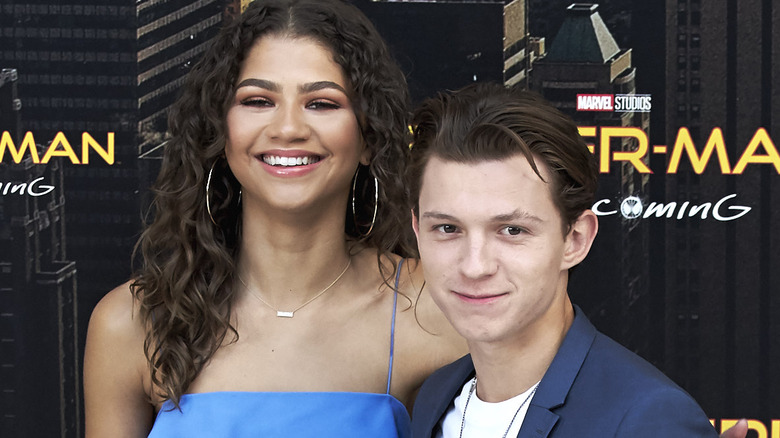 Carlos Alvarez/Getty Images
Tom Holland quickly opened up about his relationship with Zendaya and how she helped him navigate fame. He also referred to the actor as a "friend" more than once. "We are like the best of friends. She's so great and amazing," he told People when the rumors swirled. "I'm a little worried [about dealing with fame ... but] Zendaya is super famous and she's been through this and I just call her up and say, 'How do I manage being famous?' I'm very glad I have a friend like her."
Then, shortly after People's report, they denied the romance rumors via Twitter when Zendaya tweeted: "Wait wait...my favorite is when it says we go on vacations together HA! I haven't been on a vacation in years! hbu?" Holland responded, "Does the press tour count?" One month later, Zendaya once again shot down dating rumors. "We are friends," she confirmed to Variety. "He's a great dude. He's literally one of my best friends. This past how many months we've had to do press tours together. There's very few people that will understand what that's like at 20 years old." Then, Holland told Elle in a 2019 interview that he was a single man and not romantically involved with anyone even though he "definitely" wanted a relationship.
Based on both parties' repeated denial, it's pretty clear Holland and Zendaya's relationship was purely platonic. As far as "Spider-Man" romances go, they didn't follow (Spidey) suit!