Who Is Ella Emhoff's Boyfriend, Sam Hine?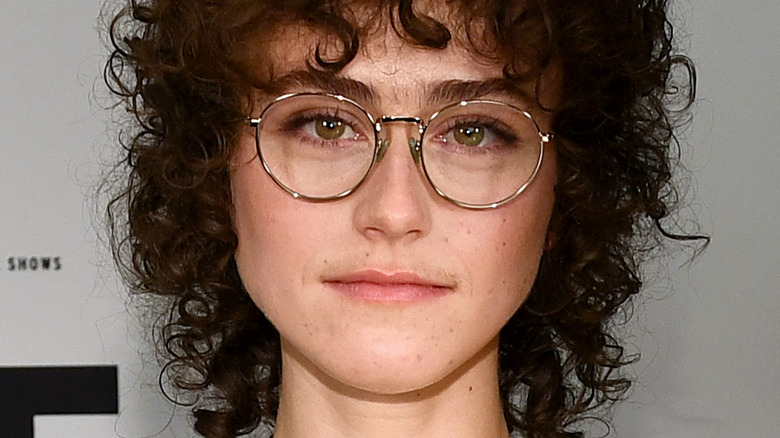 Dimitrios Kambouris/Getty Images
Ella Emhoff and her brother Cole Emhoff stole our hearts on Inauguration Day. The stepdaughter of Vice President Kamala Harris wowed the world in her funky designer coat and signed with IMG Models just days later. Now, the daughter of Kerstin and Doug Emhoff, and stepdaughter of "Momala" Harris, is in fashion magazines and walking runways, but she remains a down-to-earth young woman. IMG Models president Ivan Bart thought Ella was special enough to sign her, telling The New York Times, "Ella communicates this moment in time. There's a cheekiness and a joy she exudes."
The children of the first "Second Gentleman" are hilarious. A separate New York Times interview with Ella and Cole seems to prove Bart correct. The children of the Second Gentleman showed their love for — and threw a little shade at — their parental units. "We always joke that whenever we bring our friends over for the first time they're going to get grilled," Ella explained. "Like, if you don't have your 10-year plan, like, fully ready and outlined in a spreadsheet for them, you're not going to survive that meal."
The good news just keeps coming for Ella. It appears the Parsons School of Design graduate has a new boyfriend, Samuel Hine. So who is Ella's new beau, and did he bring a spreadsheet to dinner? Keep reading to learn more about Ella's boyfriend.
Ella Emhoff found an equally fashion-forward mate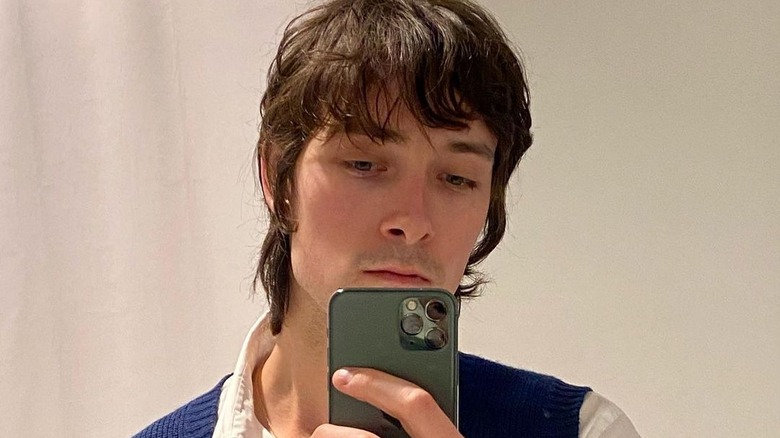 Dimitrios Kambouris/Getty Images
The 22-year-old Ella Emhoff is a free spirit with cheekiness and joy we adore. So who is Hine? Does he go by Sam or Samuel Hine? The important question is this: Is this guy worthy of the cool daughter of the Second Gentleman Doug Emhoff and Vice President Kamala Harris? We've stalked investigated Hine, so you don't have to.
Hine's Instagram bio says he is a Senior Associate Editor for GQ, and his account shows that he has interviewed famous faces like ASAP Rocky. Hine also takes a ton of selfies and fit pics, so he definitely has that in common with Ella.
We don't know how Ella and Hine met. ArtNet spotted the Second Daughter and Hine at an NYC restaurant in February, the first reported couple sighting. According to Grailed, Sam is from Chicago but now lives in New York City. Hine told Grailed that his childhood was "very John Hughes-like," adding, "I think the fact that everyone at my high school dressed like a PGA Tour caddy got me into clothes." The Daily Mail reported that Hine is 27, while Ella just turned 22. 
The paparazzi have snapped a few photos of the fashion-forward couple, but there's no confirmation of any "Doug and Mamala" meet-up. We'll be watching for more news about this incredibly fashionable couple!