The Real Meaning Behind 'Late At Night' By Roddy Ricch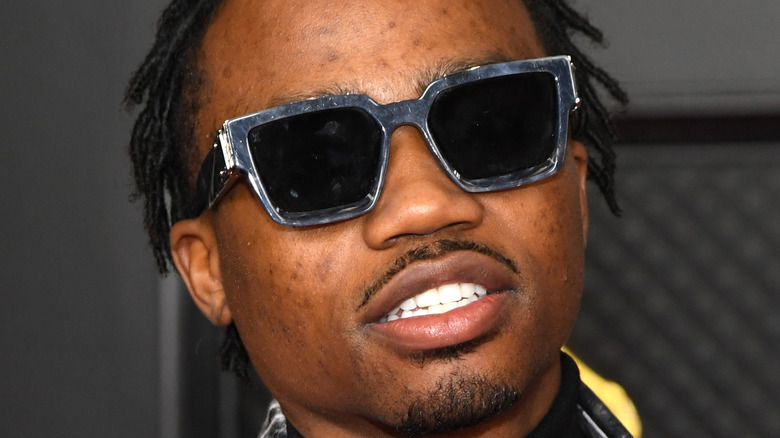 Kevin Mazur/Getty Images
Roddy Ricch is ready to mark his return. Last year, the Compton rapper gained nationwide success to his hit single, "The Box," which became the biggest song in the U.S. in 2020, according to Rolling Stone. That same year, Apple also named "The Box" the Top Song of The Year, while Ricch's album "Please Excuse Me for Being Antisocial" earned Top Album of the Year.
And now, the young rapper has dropped "Late at Night," his first single of 2021. The release is accompanied by a music video, inspired by Michael Jackson's iconic 1982 "Thriller" clip. Here, the rapper can be seen riding a ferris wheel accompanied by his date, played by Karrueche Tran. Fans of Roddy Ricch seem to be loving it, as the video already counts 400,000 views on YouTube under 24 hours.
"this Roddy Ricch 'Late At Night' is going to be a classic," one fan wrote on Twitter. "i just wanna sing Late at Night by roddy ricch to someone this summer," another said. Meanwhile, others are inspired by Ricch's lyrics to treat their girlfriends. "When Roddy ricch said 'I got the Gucci all splattered on her Knick knacks' he makes me wanna spend more on my woman," a third user confessed.
But what is Roddy Ricch's "Late at Night" all about? Let's find out below.
Roddy Ricch wants to spoil his woman on 'Late at Night'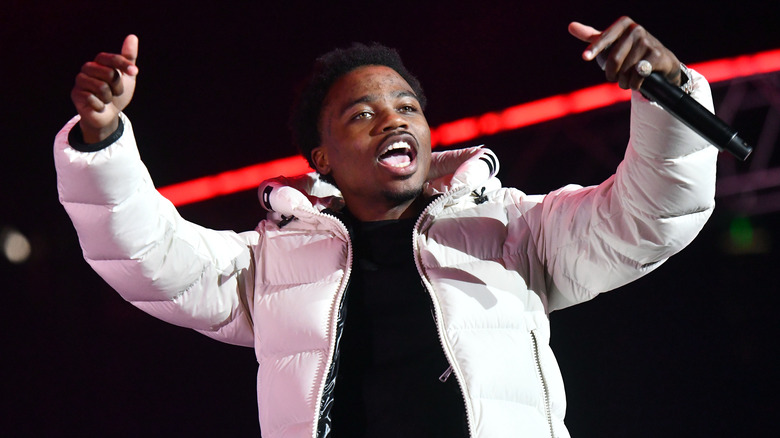 Scott Dudelson/Getty Images
Produced by Mustard, "Late at Night" sees Roddy Ricch professing his love for a woman (most likely his girlfriend Allie Kay), and promising to satisfy all her needs. In the first verse, for example, Ricch brags about buying his girl expensive things. "And I got the Gucci splattered all on her knick knacks / Fifty racks, I'm 'bout to break her off like a KitKat," he sings. "And her purse got F's like the wheels on the 'Bach."
In the chorus, meanwhile, Ricch tells his love interest that she will never need another man in her life. "I'ma treat you like I'm 'posed to / You better never make no time for these ni***s / 'Cause when I ride, I'ma ride, ride with you." The song anticipates Roddy Ricch's upcoming new mixtape, "Feed Tha Streets III," due sometime this year. Though details about the mixtape's are still vague, Ricch recently revealed what his dream collab would be.
"One person in particular that I know that when we really, really, really get in tune, we really get in sync, it could be something crazy is my big bro Kendrick [Lamar]," he told Nick Cannon on "Power 106" (via Hotnewhiphop). "I ain't really got the full-blown opportunity to really just lock-in months or weeks at a time so it's just like, I know when that happen, I'll be excited for that." We'll keep our fingers crossed!