What Hulk Hogan Really Thinks Of Chris Hemsworth Playing Him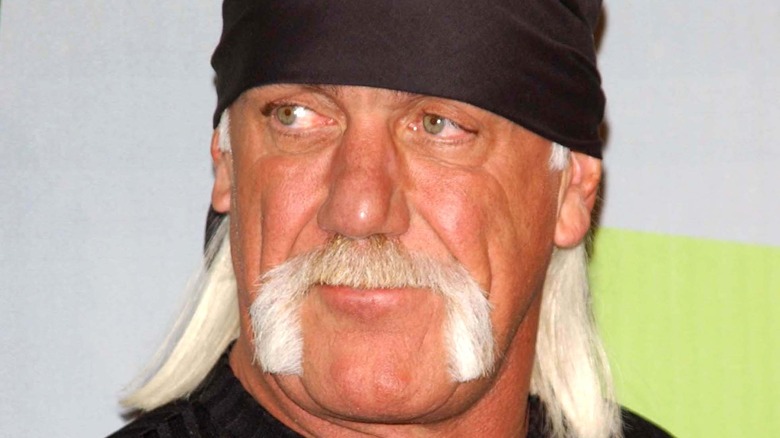 Shutterstock
A Hulk Hogan biopic was announced in February 2019 with a talented crew attached to bring the iconic wrestler's story to the silver screen. Director Todd Phillips of "Joker" and "The Hangover" fame was hired to helm the Netflix project with Chris Hemsworth slated to portray Hogan, per The Hollywood Reporter. Centered around the rise and origin story of "Hulkamania" the film will follow the early days of Hogan — born Terry Gene Bollea — as a wrestler starting out in Florida and eventually becoming the most popular wrestler of the '80s. 
Hogan revealed that in order to play him on screen, an actor would need to understand his motivation. "There was always something burning inside of me. It was like a fear that I would stay ahead of, you know?" he told ESPN in January. In order to get a grasp on the real-life character, Hemsworth reached out to Hogan and the two spoke on the phone. The "Extraction" actor wanted to mirror the wrestling icon in order to adopt his persona. "He said he wanted to be around me as much as he can to study me and see what makes me tick," Hogan told ESPN.
Perhaps the most challenging part of the role was Hemsworth's task of embodying the Hulkster's physique. "I will have to put on more size than I ever have before, even more than I put on for Thor," the actor told Total Film.
Keep reading to see Hogan's thoughts on Hemsworth.
Chris Hemsworth looks ready to the Hulkster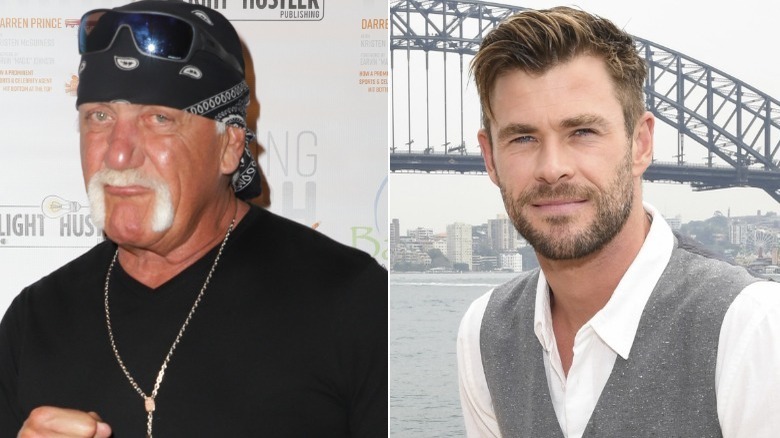 John Parra, James D. Morgan/Getty Images
The physicality in Chris Hemsworth's roles calls for the actor to continually train. In November 2020, the "Thor: Ragnarok" star posted a photo on Instagram where he showcased his muscular physique while lifting a giant tire. Hulk Hogan took notice of the eye-catching post and included a screenshot of the snap along with a couple throwback photos of himself during his wrestling career. The Hulkster praised Hemsworth's biceps while throwing a playful jab at the actor. "He's ready BROTHER!!! But is he good looking enough to play me lol," Hogan wrote.
Hemsworth continued to intensely train, and on June 3 Hogan said the actor looked ready to play the Hulkster. "My brother has that Hogan Pump on Jack, looks like he could slam Andre brother," the wrestler wrote on Instagram alongside a photo of Hemsworth in a tank top that showcased his bulging muscles.
Training for the Hogan biopic meant Hemsworth increased his already intense workout regime. "I'm probably the fittest and strongest I've been before all the Thors," he told The Telegraph in April (via Men's Health). Hemsworth felt that the sacrifice and work ethic to become Hogan-esque, or embody the stature of a mythic comic book hero, was often overlooked. "There's an aesthetic that the role requires," Hemsworth said about his preparation. "Bodybuilding is seen as vanity, whereas if I put on a bunch of unhealthy weight, or got unhealthily skinny for a role, I'd probably be called a serious actor."