Here's How Much Bindi Irwin's Husband Chandler Powell Is Really Worth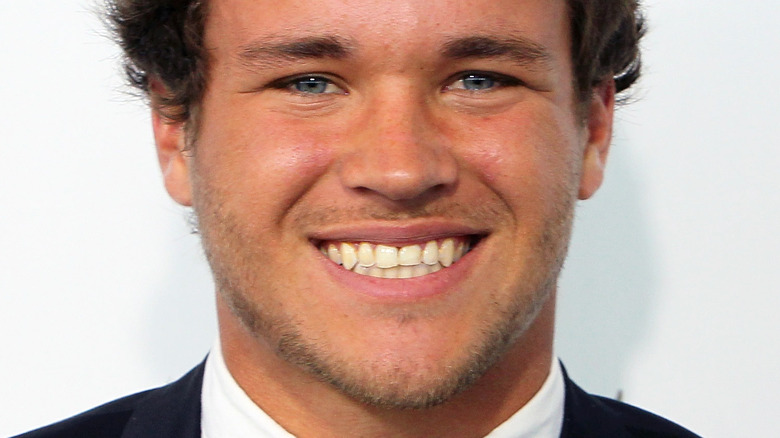 David Livingston/Getty Images
In 2020, Chandler Powell married Bindi Irwin, the daughter of the late Steve Irwin, and became a member of the Irwin clan. Fans of the family's reality show "Crikey! It's the Irwins" will recognize Powell from appearing on the show when the couple was still dating, per IMDb. There was an instant connection between Powell and Bindi when they met at the Australia Zoo. "It just so happened that Bindi was giving tours that day," Powell recalled to People in December 2018. "I'm like, 'Wow, she is amazing.'" From there, it was trial by fire from the Irwins as they initiated Powell the first time he met the family. "So, we had him feeding alligators, and he did awesome," Bindi told People. "He's great with wildlife, so I approve."
Powell was born in Florida and later moved to Australia to be with his future wife. He had a strong connection to animals from a young age. "I have two dogs, a ball python, and a prairie dog," he said in a 2012 interview with Wake World. "I love animals, and when I was little I would bring anything home — I remember a lot of snakes."
The long-time couple was engaged in July 2019. Bindi celebrated the occasion with an Instagram post that captured an intimate moment between the two while showing off her gorgeous ring. Keep reading to see how Powell was able to afford the ring after finding financial success at a young age.
Chandler Powell was a skateboard prodigy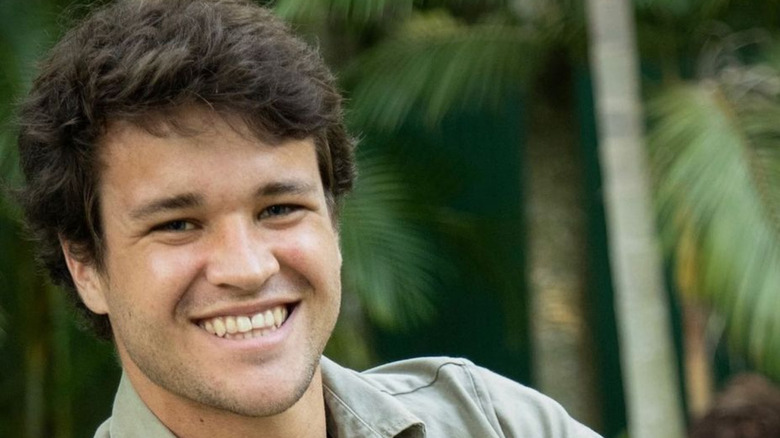 Shutterstock
Chandler Powell's father was a professional wakeboarder in the '80s, and that laid the foundation for his son's own career at a young age. At the age of three, Powell received a skateboard as a gift, and this set the wheels in motion for a lucrative career in extreme sports, per the Tampa Bay Times. The young Floridian found success in skateboarding while he was absurdly young. "Yeah, when I was four I was actually sponsored by the local skate shop, Airwalk shoes, and Powell skateboards up until I was about six or seven years old," he told Wake World in 2012. Powell entered skate competitions against high schoolers and held his own, but eventually, he turned away from skating to play more traditional sports.
Powell took up wakeboarding just before his teenage years. "I started right before my 13th birthday and got sponsored at the end of 2010, so I was 14 at the time," he told the Plant City Observer in 2015. By the time he was 17, Powell was a professional wakeboarder and was sponsored by Loosekid Industries and Fuse Lenses.
Wakeboarding was lucrative for Powell, who has a reported net worth of $500,000, according to Gossip Gist. He stopped competing professionally after moving to Australia with Bindi Irwin. Before tying the knot, the couple bought a $1.25 million home in 2019, per Yahoo Lifestyle. The house had a fantastic location as it is situated only minutes from the Australia Zoo.