Bindi Irwin's Net Worth: Steve Irwin's Daughter Is Worth More Than You Think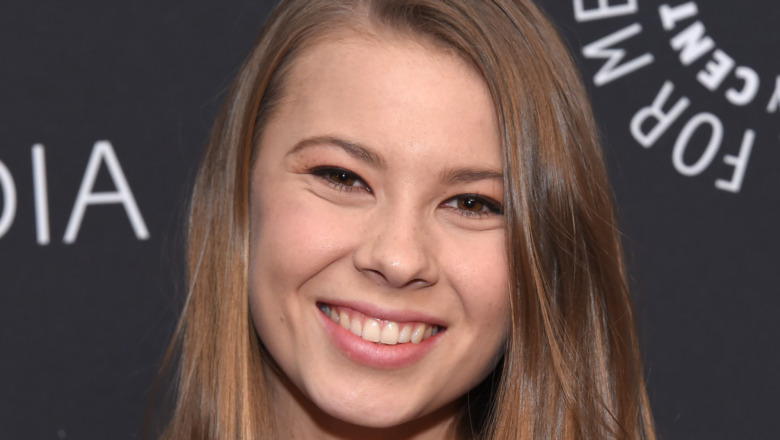 Shutterstock
Bindi Irwin has spent much of her life following in the footsteps of her father Steve Irwin, who was known as "The Crocodile Hunter." Steve died in 2006, when Bindi was just 8, but she has always honored her late father and never let his larger-than-life persona and brand intimidate her from building an empire herself. As a result, she's built up a very impressive net worth.
After Steve's death, Bindi worked alongside her mother Terri and younger brother Robert to build upon what "The Crocodile Hunter" created. Along the way, Bindi fell in love with Florida native and professional wakeboarder Chandler Powell. He permanently moved to Australia and the two got married in March 2020. Another Instagram post revealed that on Bindi and Chandler's first wedding anniversary, March 25, they welcomed their daughter Grace Warrior Irwin Powell.
In many ways, Bindi's personal and professional lives have become significantly intertwined with one another. Fans of "The Crocodile Hunter" and the Irwins love watching tidbits from the family's day-to-day life adventures, and that's certainly paid off well financially.
Big successes and some cause for concern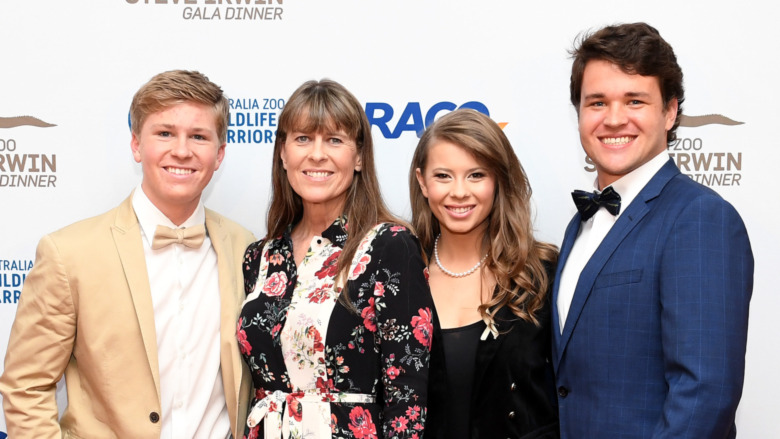 Bradley Kanaris/Getty Images
Bindi Irwin and her family maintain the Australia Zoo, which was started by her grandparents. Steve and Terri Irwin created "The Crocodile Hunter" while filming a crocodile rescue mission after their wedding, and they ultimately filmed more than 300 episodes of their family's various shows. As The Things detailed, Bindi headlined "Bindi the Jungle Girl" when she was just 8, and she went on to do a number of albums, movies, and television show appearances in the years that followed.
In 2015, Bindi landed a plum spot on "Dancing with the Stars and ultimately won Season 21, earning $360,000 for her participation — though she told TMZ that "everything that I make goes back to wildlife conservation." A few years later, in 2018, the family launched the series "Crikey! It's the Irwins" on Animal Planet (per IMDb), which undoubtedly earned her some additional income.
The family and zoo did struggle as Australia battled the coronavirus pandemic. As Bindi noted on Instagram, the zoo closed for 78 days in the first half of 2020 and that caused a lot of worries for the family.
"The weight of the world seemed to press down on us as we worked hard to figure out how we'd be able to pay our bills," she wrote.
Despite that financial setback, Bindi's net worth has grown substantially over the years. Celebrity Net Worth estimates that Bindi's worth $3 million, and that will likely grow in the years ahead, given her popularity and various projects.