Inside Jack Ingram's Marriage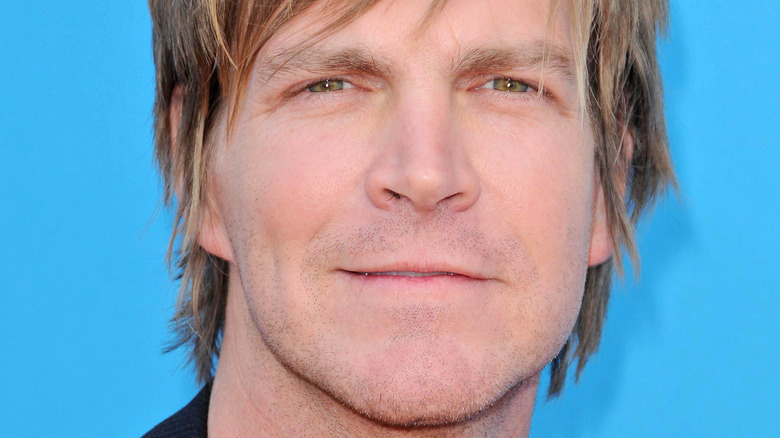 Shutterstock
Country music is one most popular genres in the United States, but it's also seen its fair share of scandals and problematic stars. Jack Ingram, thankfully, is not one of them. The singer has achieved much success in the country music scene since his debut in 1992. He is known for hits like "Love You," "Measure of a Man," and "In His Arms," alongside Miranda Lambert and John Randall. His success on the charts has also earned him a lot of money, but Ingram doesn't take anything for granted and is real about the expectations within the industry.
"I've got 90 minutes or 30 minutes to do my job every day, and if I f*** it up, go, 'Well, I'm gonna play Mr. Cool Guy,' they've already got a favorite artist. So in my mind I'm like, 'Well, they don't have to like me. I have to give them a reason,'" Ingram told The Shotgun Seat in 2016 while promoting his music film, "Midnight Motel." Ingram admitted that he likes to focus on the positives rather than the negatives. "You do s*** and you let go of the expectations," he added.
While Ingram's dedication to music has made him one of the country greats, his wife, Amy Ingram, is not always down with his workaholic tendencies. Keep scrolling to find out more about their marriage.
Jack Ingram's wife Amy Ingram says he's too invested in music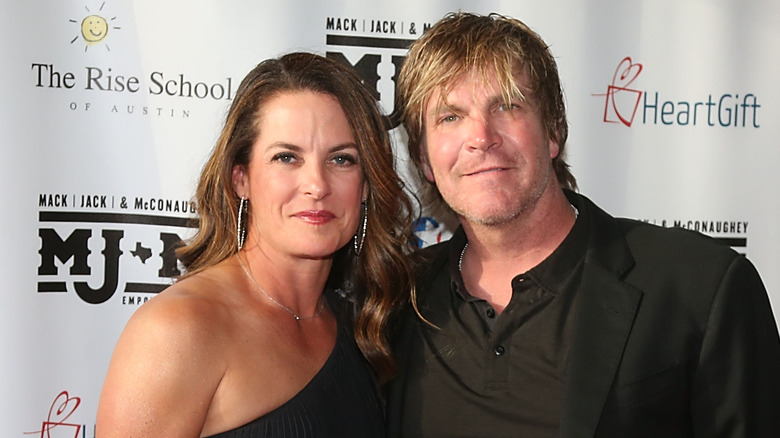 Gary Miller/Getty Images
Jack Ingram has a relentless passion for making music, but it sometimes rubs his wife, Amy Ingram, the wrong way. Jack confessed to The Boot in 2009 that he and his wife "butts heads," over his time spent in the studio. "It's great for me, really ... I could just dive in and never come back up!" Jack told the outlet about his wife's reminders for him to slow down and prioritize his family. He admits that Amy always reminds him, "Hey, it's not all about that. What about your kids, you know? What about that dirty diaper? Trash that hasn't been taken out yet? C'mon, get up! Enough about all your little music stuff.'"
While it's not clear when they got married, Jack did reveal that Amy isn't a picky listener. "She likes music, but she's very mainstream," he explained to The Boot. "She doesn't buy a whole lot of music in general, and likes listening to the radio, [but] doesn't dig into songwriters, doesn't care who wrote the song. If she likes it, she likes it, if she doesn't, she doesn't. It's not a huge part of her life."
Still, Jack knows that his wife supports him and has attended many country music awards shows with her as his date. The couple also shares three teenagers together, according to People.