The Real Meaning Behind In His Arms By Miranda Lambert, Jack Ingram, And Jon Randall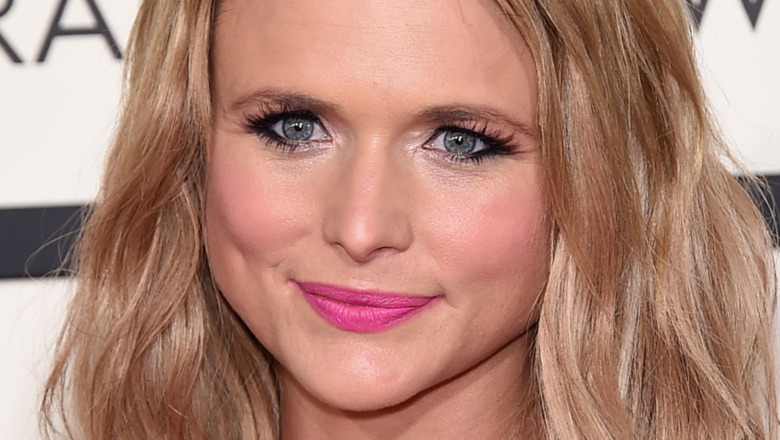 Shutterstock
Country fans are awaiting Miranda Lambert's 2021 album The Marfa Tapes, but luckily for them, Lambert is giving bits and pieces of her newest sound.
The Marfa Tapes is expected to drop in May 2021, and according to Lambert, the album is meant to sound as if you are in her home in Marfa, Texas. "We wanted you to feel like you were right there with us, sitting around the campfire, escaping the world, disappearing into the music," wrote Lambert on Instagram. The album includes collaborators Jack Ingram and Jon Randall. In March 2021, the country star released one of many singles to come from The Marfa Tapes, "In His Arms."
"Writing 'In His Arms' was one of my favorite writing sessions with them," said Lambert in a press release, per Stage Right Secrets. "The sun was going down and the wind was blowing and there were cows mooing in the background and we were just talking about, you know, men and how laugh and love turn out. And 'In His Arms' just kind of fell out of the sky." Lyrics for the single give further meaning behind the love song. Let's dive in.
Miranda Lambert longs for love on "In His Arms"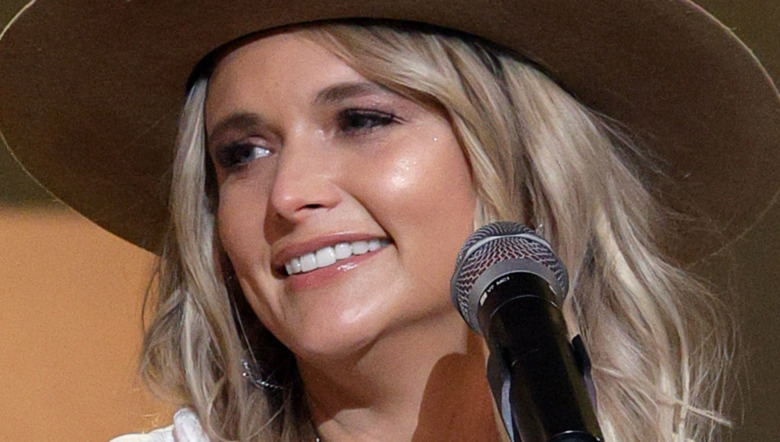 Jason Kempin/acma2021/Getty Images
Living up to her promise that The Marfa Tapes would be simple, at-home style country music, Miranda Lambert delivered with her short song "In His Arms." The single talks about a "longing for a distant love," according to Vulture. "I've been a rolling stone, the tumbleweed / Waiting for the right one to come find me," Lambert sings (via Genius). "But the wrong one always set me free / I wish I was in his arms tonight."
Video for the single shows Lambert with Jack Ingram and Jon Randall singing together in the middle of Texas on the back of a pick-up truck. The song continues its call for love with, "Is he praying for rain out in West Texas? / Is he lost in the Marfa lights? / Is he out there looking for me / Wishing I was in his arms tonight?" The song also name-drops a few other Texas spots like Dallas and San Antonio, helping to give the song the regional feel Lambert described in her Instagram post. 
What's unclear is who exactly Lambert is singing about, leaving it to fans to decide.