Who Is Stephanie Beatriz's Husband, Brad Hoss?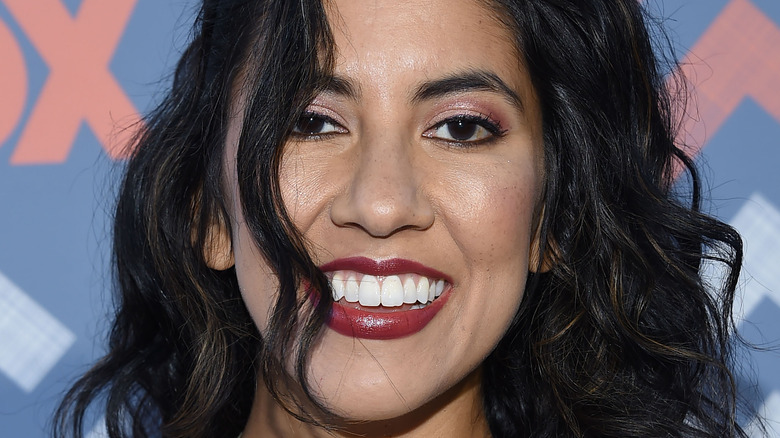 Shutterstock
"Brooklyn Nine-Nine" star Stephanie Beatriz is pregnant! Beatriz plays Detective Rosa Diaz on the Golden Globe and Emmy Award-winning series. This will be the first child for both the openly bisexual actor and her husband, Brad Hoss.
Beatriz is surprised to find herself married and having a child. She's been out as bisexual since college, but told People, "I didn't think that a committed partnership was really for me. I couldn't really see kids. It wasn't that I was closed off to it. It was more that I couldn't quite see how a baby fit into the life that I was building."
Beatriz credits her "Brooklyn Nine-Nine" family for her personal growth. "I never would've gotten to the place where I would've even been open to Brad as a partner if it hadn't been for my time on 'Brooklyn Nine-Nine,'" she detailed in a separate People interview. Beatriz is quick to point out that just because she's married, that doesn't mean she is "any less queer," explaining, "I was able to be my fullest, most authentic self around Brad."
So who is this mysterious Brad? Keep reading to find out more about Beatriz's husband.
Stephanie Beatriz has a showbiz husband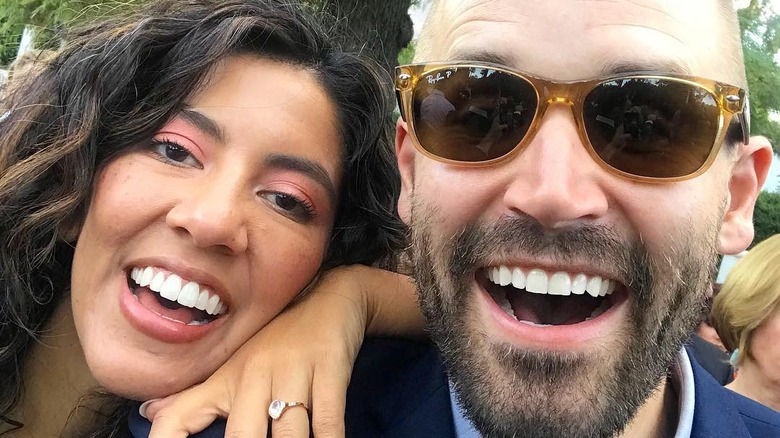 Brad Hoss/Instagram
Stephanie Beatriz and Brad Hoss got engaged in 2017 during the first party they threw together, per Us Weekly. Hoss took Beatriz aside and proposed with a custom-designed rose-gold morganite ring.
Hoss was born in Mentor, Ohio in 1982 as Bradley Boehlefeld. He pursued acting for a while, nabbing parts as Hipster Guy in 2010's "See You on the Other Side" and Bar Dude 1 in 2011's "Hyenas," per IMDb. These days, he has a job as a marketing director, per People. Hoss seems to prefer to let his wife take center stage, and has been pretty shy about giving interviews in the press. However, he's pretty active on Instagram, where he warns "there will be food pics." Aside from the food pics, Hoss is a fan of showing off Beatriz and his travels, including a long trip they took to Japan together.
Hoss and Beatriz married on October 6, 2018. Beatriz was able to incorporate her "Brooklyn Nine-Nine" character Rosa into her wedding. "There was a dress I came across called the Rosa. I'm not even kidding you," Beatriz told People. The show proved to be important not just for her, but for their relationship. "All of my friends on that show have just taught me so much about myself, the experience of being on that show has taught me so much about myself as a human being. And it really has helped mold me into the person that I am and the partner that I think I can be for Brad."