The Real Meaning Behind Mickey Guyton's 'Heaven Down Here'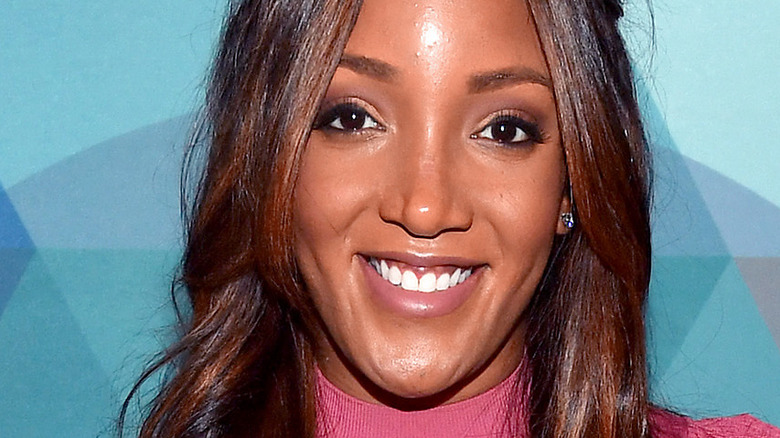 Jason Davis/Getty Images
Mickey Guyton knows how to spread hope through her music. The country singer has had quite a history-making few years, becoming in 2021 the first Black woman to earn a Grammy nomination in the country music category, per NBC News. The nomination made headlines because Guyton's song — "Black Like Me" — was blacklisted by country radio for touching on the Black Lives Matter movement. Though Guyton lost the award in the end, she has helped usher in a new era of country music through her songwriting and emotional relatability. 
And as if making history weren't enough, Guyton also welcomed her first child with husband Grant Savoy in January, per People.
But despite her huge achievements in 2021, Guyton, like many other Americans, struggled with the COVID-19 pandemic and lockdowns throughout the year. She channeled her inner emotions and wrote and released a song titled "Heaven Down Here" in July 2020. Keep scrolling to find what the song really means.
Mickey Guyton seeks God's help in 'Heaven Down Here'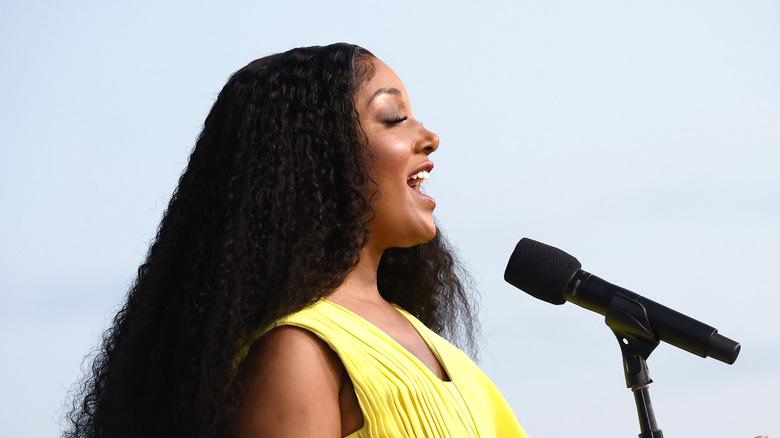 Paul Morigi/Getty Images
In "Heaven Down Here," Mickey Guyton uses her powerful vocals to encourage hope for the world even in times of turmoil and asks God for some assistance. "If you got a little love / Left in your back pocket / Rain it down like pennies / In this wishing well of tears / I know that you're busy / But if you could hear me talking / We could use a little more Heaven down here," she pleads in the chorus, with her vocals building on a crescendo.
Guyton sings of a world that is becoming "unglued" and "upside down," in the verses while adding that her heart's "breaking" because of all the painful events that have transpired. She admits in the post-chorus that "we could use a little more heaven" and wonders why God hasn't stepped in to help in the bridge of the song.
For Guyton, writing the song gave her a sense of relief, as she told CMT in a press release after the song's release. "This song came from the very depths of my heart and has given me a renewed sense of self. It has real raw emotion and was written with a therapeutic intent of healing my heart," Guyton explained, adding, "I hope that everyone can hear that intent and receive the same healing." The video has been viewed more than 750,000 times on YouTube, so it's safe to say the message is resonating with fans.