Here's How Much Leslie Grace Is Really Worth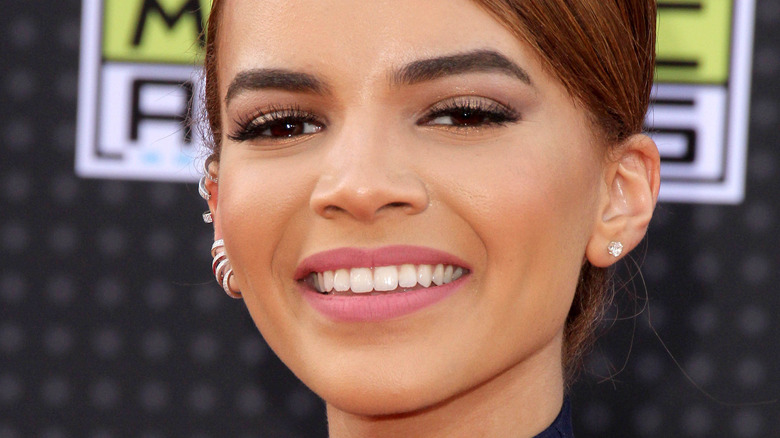 Shutterstock
Leslie Grace is well on her way to becoming a household name. The star already has an impressive music career under her belt after releasing hits like 2012's "Will You Still Love Me Tomorrow," 2013's "Be My Baby," and "Mi Mala (Remix)" with Mau y Ricky, Karol G, and Lali, Becky G in 2018. But it's not only in the music world where Grace is making quite the splash.
The star hit the headlines in April 2019 when she landed the role of Nina Rosario in the movie adaptation of Lin-Manuel Miranda and Jon M. Chu's musical, "In the Heights" (per Deadline), which will be available on HBO Max from June 11.
"Getting to play a character like Nina with people that feel like family, that became my family and that are brilliant, that doesn't happen every day. I feel and I felt every single day so blessed," Grace told Entertainment Tonight of the major gig. "It's incredible to be a part of something like this. I've been waiting to see people like this, dream this big and look [like me], just be celebrated in every way, shape and form," she added.
So, with several awards and nominations to her name (including three Latin Grammy nominations), it's safe to say Leslie Grace has already achieved a lot. But how much is she actually worth? Read on to find out.
Leslie Grace is reportedly worth millions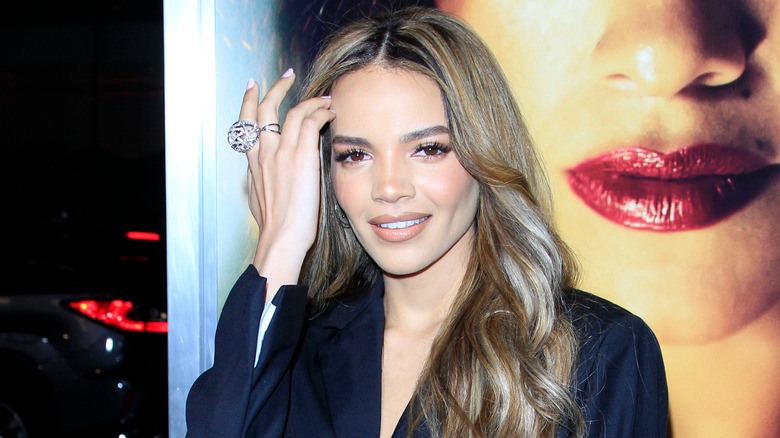 Shutterstock
According to Idol Net Worth, Leslie Grace is estimated to have a net worth of around $5 million. Not bad at all. But Grace certainly hasn't always had millions in the bank, and she definitely knows a thing or two about hard work. In fact, the star has revealed that she worked in her mom's hair salon growing up — and she hasn't even fully given it up since finding success in the music world.
"My first job was washing hair in my mom's salon, and it's still my job sometimes when she needs help!" the star, who grew up in Yonkers but moved to Florida at the age of 10, told Billboard in 2018. It sounds like Grace's mom was more than willing to teach her the value of hard work too. The star admitted she would always ask to be her mom's assistant, but she insisted she would be her "cleaning lady" until she worked hard enough to be "promoted to real assistant."
"So I started off sweeping hair," Grace continued, revealing that her musical talent really came through when she started singing for tips while washing clients' hair. "That was my job for a good couple of years in my mom's salon," she added.
It sounds like Leslie Grace certainly has a firm head on her shoulders, even with her rocketing net worth!