The True Meaning Behind 'Leave Before You Love Me' By Marshmello X Jonas Brothers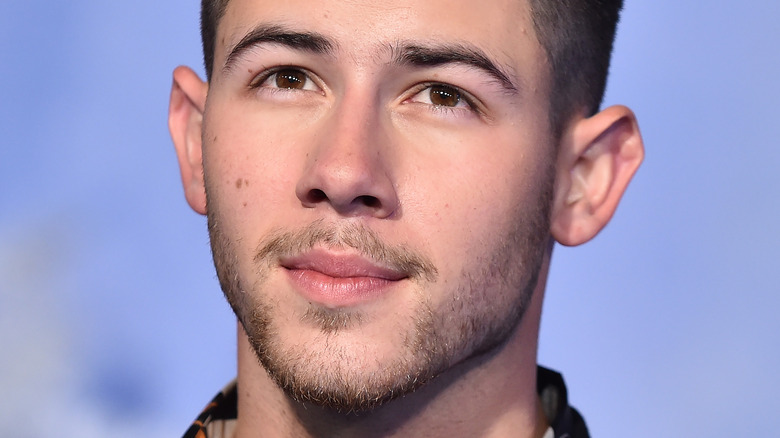 Shutterstock
Are you a fan of the Jonas Brothers? Are you into Marshmello's music? Then you were surely thrilled when they teamed up to release "Leave Before You Love Me." Put out into the world on May 21, per Genius, and taken to the stage by the three siblings as well as their DJ collaborator at the 2021 Billboard Music Awards on May 23, the single "is a slick but somber bit of pop-rock, with an '80s-style groove," according to Rolling Stone. Fans will know that's an accurate description of the tune that is beyond catchy and has already been deemed by Marshmello to be the "song of the summer."
Indeed, if you pop on the tune, you'll likely find yourself singing, "I see you calling / I didn't wanna leave you like that / It's five in the morning, yeah, yeah / A hundred on the dash / 'Cause my wheels are rolling / Ain't taking my foot off the gas / And it only took the one night / To see the end of the line / Staring deep in your eyes, eyes." Aw, doesn't that sound like a sweet love song! Well, it's not!
If you take a look at the meaning behind the lyrics, then you'll realize that there's an arguably sad side to this particular song.
Marshmello and the Jonas Brothers want to avoid heartbreak
If you love "Leave Before You Love Me," then you're certainly not alone. Joe Jonas' wife, actor Sophie Turner, is also a big fan. "F**king obsessed with this song," she wrote in an Instagram Story (via ET Canada). "So proud as always."
Granted, while Turner is proud, we have to assume that she's not the person who's being mentioned in the song. "Dancing on the edge, 'bout to take it too far / It's messing with my head, how I mess with your heart / If you wake up in your bed, alone in the dark / I'm sorry, gotta leave before you love me," both Joe and Nick Jonas sing, per Genius, giving us a hint at what's really going on. If we stop and think about what's being said, it turns out that while there's obviously a strong connection between the people in the song, the person singing doesn't want anything too serious, which they know might be hurting the person they're with.
That's definitely backed up when the two go on to sing, "I'd rather be lonely, yeah / Than wrapped around your body too tight / Yeah, I'm the type to get naked / Won't give my heart up for breaking / 'Cause I'm too gone to be staying." Fair warning: Don't get too attached to this kind of person!