Meghan Is Reportedly Worried About Prince Harry's Big Mistake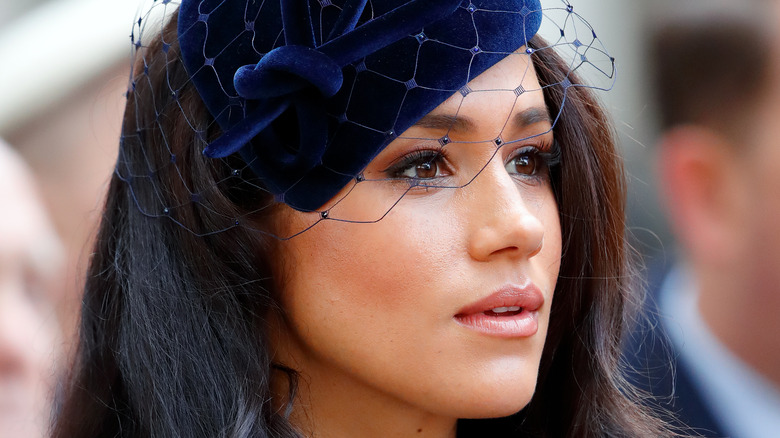 Max Mumby/indigo/Getty Images
It's been a whirlwind year for Prince Harry, Meghan Markle, and the entire royal family, and it seems that Meghan may feel worried about all of the drama.
The drama first started in January 2020, when Harry and Meghan announced that they would "step back as 'senior' members of the Royal Family," an announcement that left many fans shocked. Since then, Harry and Meghan relocated to California along with their son, Archie, have landed new deals outside of the royal family, and have steadily revealed more and more head-turning information about their time in the royal family.
As it turns out, Meghan and Harry had quite a few grievances when it came to being royal, and after a tell-all interview with Oprah Winfrey in March 2021, it became clear that there was quite a bit of tension between Harry, Meghan, and the rest of the royal family. Since then, Harry hasn't shied away from talking about his negative experiences in the royal spotlight and how it has greatly affected his mental health over the years, even calling out specific family members like Prince Charles and Prince William.
While Meghan also had a difficult time adjusting to royal life, and has also spoken out about mistreatment at the hands of the royal family, it seems that she may be worrying that Harry is being too hard on his family. Keep reading to learn why Meghan may worry that Harry made a "big mistake" by bashing one family member in particular.
Meghan Markle is reportedly worried that Prince Harry bashed his brother, Prince William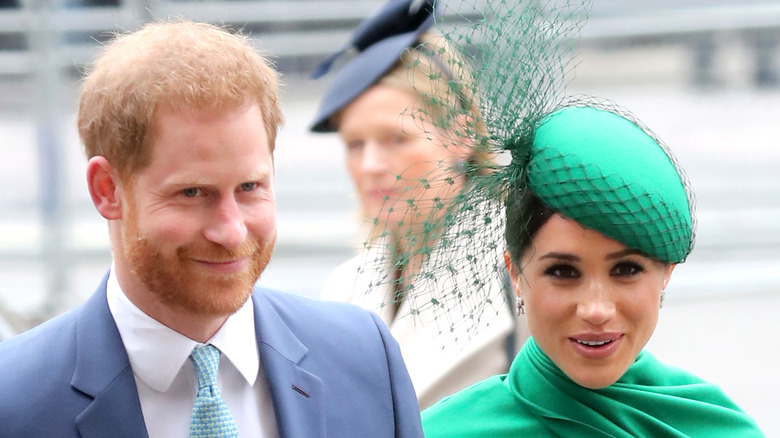 Chris Jackson/Getty Images
All eyes were on Prince Harry and Meghan Markle the night of their tell-all interview with Oprah Winfrey, and the allegations stemming from the interview are still making waves months later.
Of all the details that Harry and Meghan exposed during the interview, many people were particularly shocked when Harry implied that his brother, Prince William, is "trapped" by the royal Institution. "For Harry to say William is 'trapped' is terribly damaging to the Institution and deeply hurtful to his brother. Meghan always takes the long view. Harry's impulsivity could cost them dearly," an insider explained to Best Life. 
As it turns out, Meghan may also be worried about Harry's impulsivity. "Meghan now realizes Harry's criticisms of his brother are a big mistake. He will be King someday," the source continued, adding that William has been particularly upset over the couple's interviews and bashing of the royal family. There's another reason why Meghan is reportedly concerned about Harry's recent interview revelations: the two could lose their titles as the Duke and Duchess of Sussex, which would "be a PR disaster," according to The Daily Mirror. 
Only time will tell if Harry and Meghan make amends with the royal family, but in the meantime, it seems that Meghan wants to lay low and help Harry avoid anymore big family drama.