When Is Meghan And Harry's Baby Due?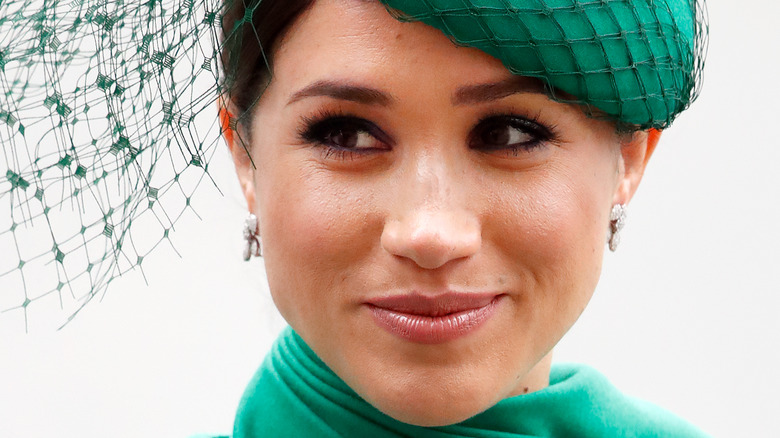 Max Mumby/indigo/Getty Images
Baby watch has officially begun! Meghan Markle and Prince Harry are expecting their second child together, but the couple has chosen not to disclose the baby's exact due date. In their interview with Oprah Winfrey that aired back on March 7, the Duke and Duchess of Sussex confirmed that they were having a baby girl, and that she would be making her debut sometime in the summer of 2021, but didn't give away any other specifics. When asked how Harry felt about having a girl, he responded, "Amazing. Just grateful. To have any child, any one or any two, would have been amazing. But to have a boy and then a girl, what more could you ask for? Now we've got our family, the four of us and our two dogs. It's great" (via CBS News). The duke also confirmed that he and Meghan won't be having anymore children. "Done," he said, with Meghan adding, "two it is."
With summer 2021 fast approaching, it seems the whole world is wondering just when this newborn will make an appearance. So, the big question now is: When is Meghan actually due? According to reports, Meghan's due date could be very soon — and it could be on a very special day. Keep reading to find out more.
Prince Harry and Meghan Markle could welcome their daughter on a very special day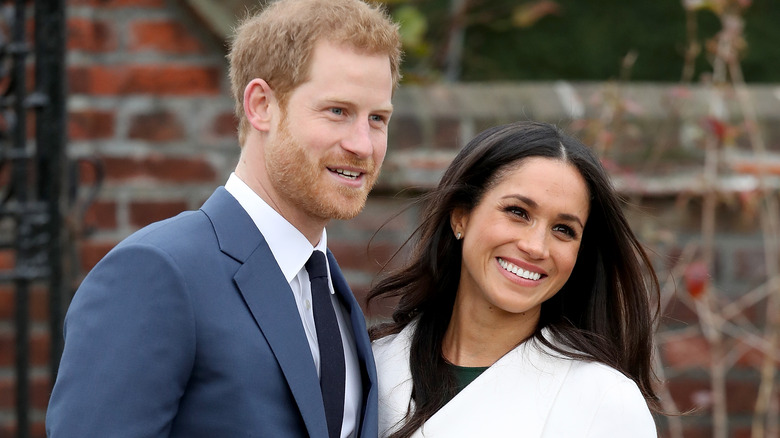 Chris Jackson/Getty Images
Meghan Markle is reportedly due on Thursday, June 10, according to The Sun. The date holds very special meaning to Prince Harry as it was his grandfather's birthday. Prince Philip, who died on April 9, would have celebrated his 100th birthday this coming week. With the due date fast approaching, people are becoming more curious about the name that the couple will choose for the newborn, and rumors that she will be named after Philip have been circulating for weeks. Now, with news that Meghan is actually due on Philip's birthday, the rumors will only intensify. "The baby is due on Philip's birthday and it would be so special if she came then. That, and naming her Pip, would be a lovely way to pay tribute to Philip," a source told the outlet. A second rumored baby name is Lily, a short form of Harry's grandmother's name, Elizabeth, the source added.
Another question on the minds of many is when and how the baby's birth will be announced. As royal family members, the palace officially announced the birth of the couple's son, Archie, back in 2019. However, now that Harry and Meghan have stepped down from their roles within the monarchy, they will likely make the announcement themselves, perhaps on the Archewell website. Time will certainly tell — and it sounds like there isn't too much time left to wait!