Why Fans Are Freaking Out About Lilibet Diana's Birth Date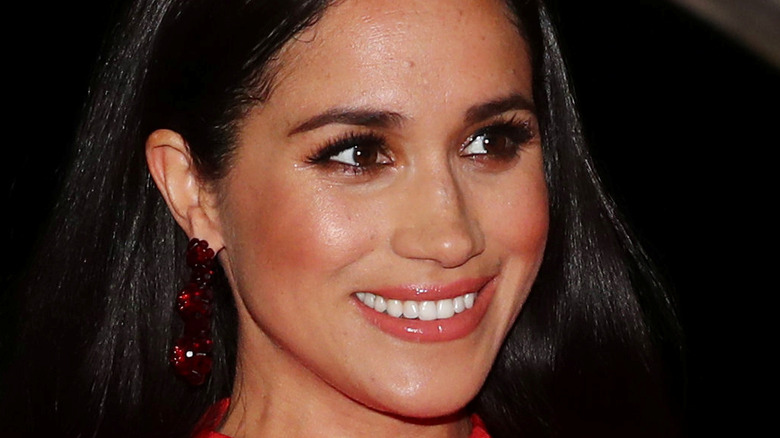 Wpa Pool/Getty Images
Ever since Meghan Markle and Prince Harry announced in February that they were expecting a second child, a daughter, fans have been anxiously awaiting the little one's arrival. As of June 4, the wait is over — Meghan and Harry announced their daughter's birth, and there's already plenty of speculation about her birthdate. 
"It is with great joy that Prince Harry and Meghan, The Duke and Duchess of Sussex, welcome their daughter, Lilibet "Lili" Diana Mountbatten-Windsor, to the world," Meghan and Harry said in a statement, via People. The two also offered some context into their name choice, with "Lilibet" honoring a nickname of Queen Elizabeth, and "Diana" honoring Harry's late mother, Princess Diana. 
Although there are plenty of people who are hung up on Meghan and Harry's name choice, there are others who are more focused on another aspect of Lilibet Diana's debut: Her birth date. Some fans on Twitter have noticed that the infant's birth date, June 4, coincides with another important date in royal history, one that involves Princess Diana — keep reading to learn more!
Lilibet's birthday has a special link to Princess Diana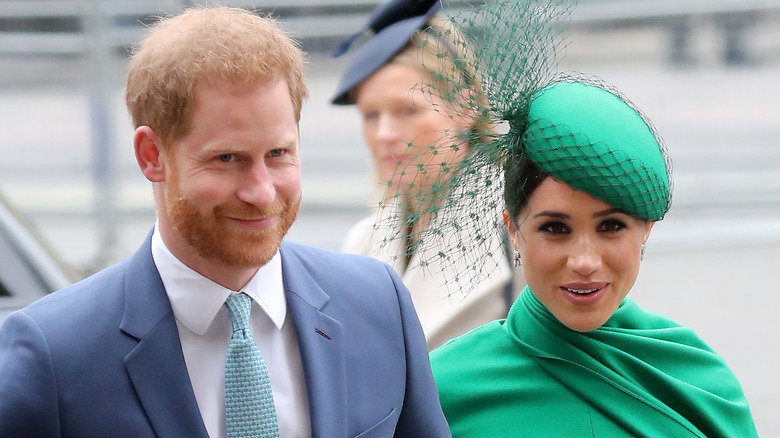 Chris Jackson/Getty Images
As soon as Prince Harry and Meghan Markle announced the birth of their daughter, Lilibet Diana, fans have been speculating about Lilibet's name. However, others are focused on another important factor, which is her June 4 birth date. Why is it significant? Because, as it turns out, June 4, 1996, was a date that Princess Diana visited Northwestern University — the very same university that Meghan graduated from!
"June 4, 1996: Princess Diana visits Northwestern. June 4, 2021: Northwestern grad Meghan Markle gives birth to Diana's granddaughter. My mind is legitimately blown," one person tweeted, alongside some images of Diana's visit to the university. "More proof that Meghan & Harry were destined to be together," another user said in response. "Harry did say in the engagement interview that the stars were aligned when he met Meghan..." Another fan tweeted, "Harry saying how he has felt his mother's presence all through his journey the past year. Now I am tearing up." Others are even speculating that, because of the amazing coincidence of it all, that Lilibet Diana may end up attending Northwestern University when she gets older: "Baby girl already picked her university. Lili is gonna be a scholar." 
Although it may be a little too early to make predictions, there's no denying that June 4 and Northwestern University hold a special significance for Princess Diana, Meghan Markle, and now Lilibet Diana!