Did Buckingham Palace Know About Lilibet Diana Before The Rest Of The World?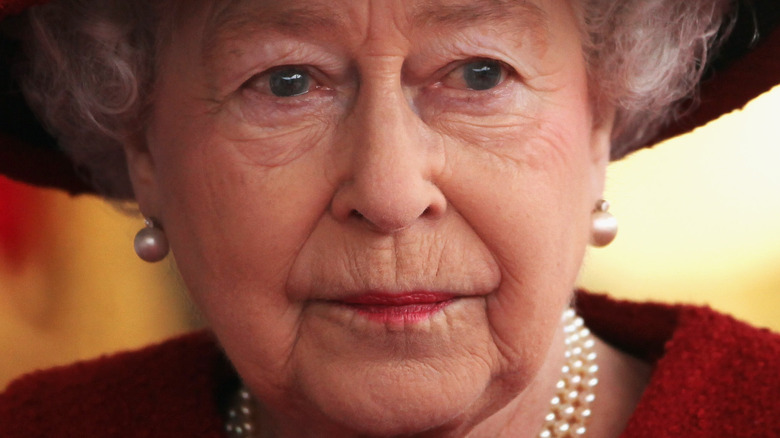 Dan Kitwood/Getty Images
Prince Harry and Meghan Markle welcomed their daughter Lilibet "Lili" Diana on June 4, according to a statement posted on the Archewell website. A few hours after the Duke and Duchess of Sussex announced the birth of their little girl, Buckingham Palace released a statement, congratulating them. "The Queen, The Prince of Wales and The Duchess of Cornwall, and The Duke and Duchess of Cambridge have been informed and are delighted with the news of the birth of a daughter for The Duke and Duchess of Sussex," the statement from the queen read, according to a tweet by royal editor Omid Scobie.
Following the announcement, a big question on the minds of many is whether or not Harry and Meghan told the royal family about Lili's birth before sharing the news publicly. Since the couple decided to wait two days before telling the world the exciting news, there was plenty of time for Harry to call up his grandmother — or his father or brother — to fill them in. Keep reading to find out the theory behind whether or not Harry and Meghan reached out to his family before their baby announcement went live online.
Buckingham Palace didn't release a statement for a few hours after Meghan and Harry posted the news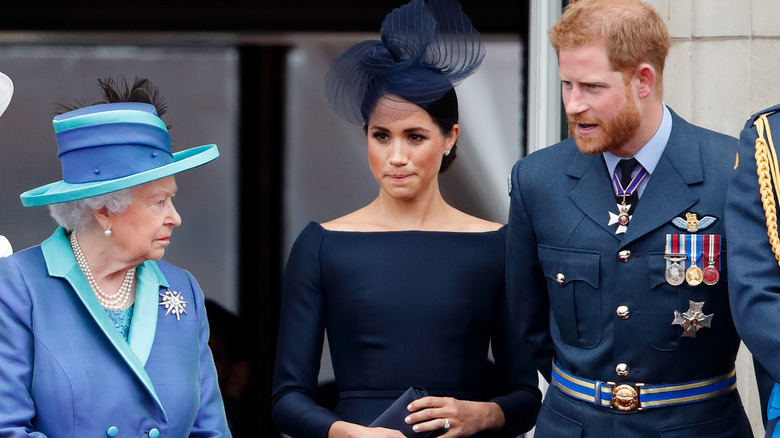 Max Mumby/indigo/Getty Images
The likelihood that Prince Harry and Meghan Markle told Queen Elizabeth about the birth of their daughter before making their public announcement seems slim. According to the Daily Mail, the palace "appeared to be caught off guard" by the news. "Buckingham Palace officials were unaware the baby had been born until the announcement came out at 5pm last night on social media," the site reported.
Meanwhile, according to The Sun, it seems that if Buckingham Palace had previously been told that Lilibet Diana was born, it wouldn't have taken three hours for a post congratulating the Sussex's to be posted online. "Sources suggest Palace officials were left out of the loop – and only found out at 5pm along with the rest of the world. It wasn't until 6.34 p.m. – over an hour and a half after Meghan and Harry's announcement – that the Royal Family released a well-wishing statement about the good news," The Sun reports. 
The outlet also points out that the official royal family Twitter account posted about Princess Anne in Dorset, two hours after Meghan and Harry announced that their baby had been born. Had they previously known that Lili had made her debut, things may have been switched around.