The Truth About Jon Pardi's Marriage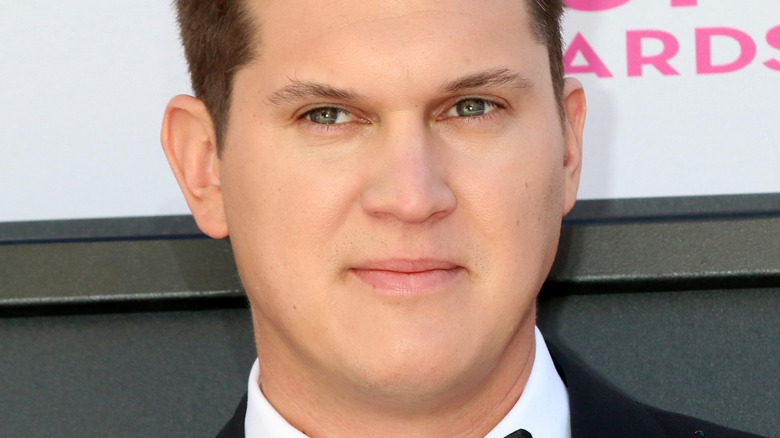 Shutterstock
With the coronavirus pandemic putting a stop to large events for more than a year, tons of engaged couples found themselves forced to either postpone their nuptials or find a creative way to scale down their wedding. Celebrities, despite their seemingly infinite money and resources, were no exception.
Country singer Jon Pardi planned to marry his wife, Summer Duncan — a hairstylist from northern California — in an extravagant space overlooking Yellowstone National Park with approximately 200 guests. "We'll see who comes," he told People in November 2019. "It's more of an adventure wedding, really." Unfortunately, it was not an adventure wedding, as the event planned for Memorial Day 2020 coincided with the peak of the pandemic. "We had an entire lodge rented out for three days for a wedding weekend extravaganza with events daily, a spa, chefs ..." Duncan told People in November 2020. "But then COVID hit, and that all went away."
Instead, Pardi and Duncan opted for a smaller ceremony limited to close friends and immediate family at Saddle Woods Farm in Murfreesboro, Tenn., just outside of Nashville. "We had a friend who was married at Saddle Woods last year, and when we walked into their wedding, Jon was like, 'This is the most amazing wedding and venue ever,'" Duncan told People. "So when we had to cancel our destination wedding, they were naturally the first venue we called when we knew we had to keep things closer to home."
Here's more on Pardi's marriage since!
Jon Pardi's mom set him up with Summer Duncan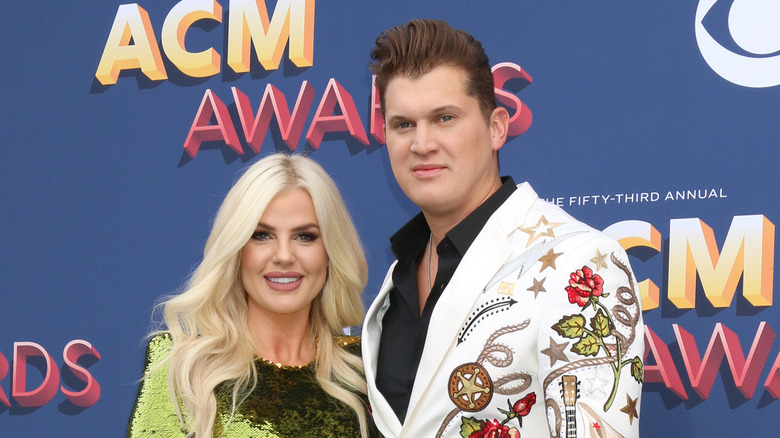 Shutterstock
While Jon Pardi and Summer Duncan are happily married, their relationship began the way many (perhaps) more unsuccessful relationships do — with parent intervention. According to People, Duncan was a friend of Pardi's mother, whose maternal intuition was certain the two would mesh together well. Duncan took a chance and flew out to Denver in 2017 to meet Pardi and see one of his shows. "She had a whole escape plan," he told People. "You know, in case I was creepy." Luckily, Duncan had no need to escape, and the two became an official couple shortly thereafter. Sometimes, you gotta trust mom! 
Two years later, Pardi decided to pop the question. During a sold-out show at Nashville's historic Ryman Auditorium, he brought Duncan onstage, dropped to one knee, and whipped out a ring, all while the crowd cheered and gave the couple a standing ovation.
Pardi told People that Duncan is frequently his muse. "I've written a lot of songs about Summer," he said, although "none of them made [his 2019 album 'Heartache Medication']. But don't worry, you will hear them someday." She did, however, star alongside him in the title track's music video. "She's really been involved in the whole [musical] process. She needs her own song," he said, "and she will get it."