The Truth About Jon Randall's Marriage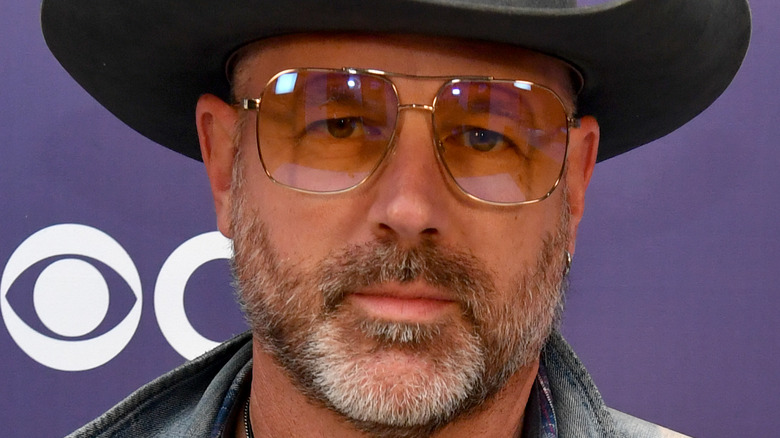 Jason Davis/Getty Images
Jon Randall is an award-winning country musician, who is as famous for penning hit songs for other artists as he is for releasing his own. The singer is not the only musician in the family as he is married to fellow singer and songwriter Jessi Alexander.
The couple got married in 2006, which was a tumultuous time for Alexander. She had just released her debut solo album "Honeysuckle Sweet," which had a tepid reception and led to Alexander being dropped by her label, per Billboard. At the same time, Randall's career was skyrocketing as he received acclaim for writing Brad Paisley and Alison Krauss' "Whiskey Lullaby." This led Alexander to a crossroads in her career. "I'm thinking, 'Gosh, he's killing it and I'm washed up and not getting anything accomplished over here,'" she revealed to Billboard in March 2020. "Maybe I'm supposed to marry him, and I'll be a mom."
Even though she felt slightly discouraged by the industry, Alexander continued to write songs while she raised the children. Eventually, the songwriter found success by penning the hits "I Drive Your Truck" by Lee Brice, and "Mine Would Be You" for Blake Shelton, via This Music. Alexander's huge breakthrough came when she wrote "The Climb" for Miley Cyrus, which was the anthem for "Hannah Montana: The Movie" in 2009.
Songwriting became not only an integral part of their careers, but a major factor in the couple's relationship. Keep reading to find out how.
The couple frequently collaborates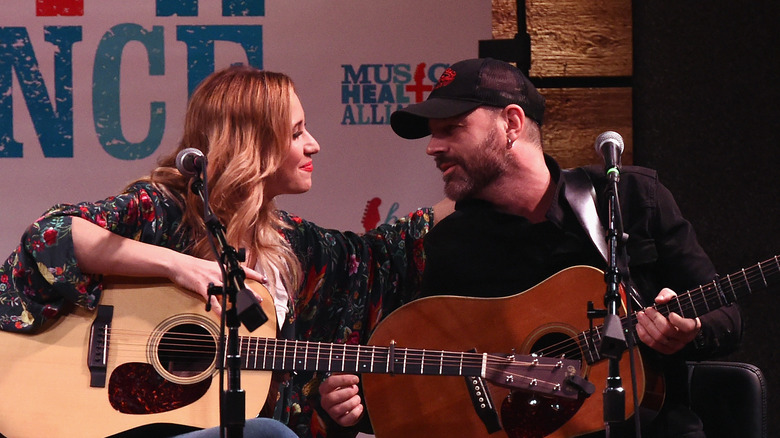 Rick Diamond/Getty Images
After experiencing a myriad of success as a songwriter, Jessi Alexander returned as an artist with her album "Decatur County Red" in 2020. The singer collaborated with her husband Jon Randall to create her most personal project.
"Mama Drank" was the lead single off the album, and Alexander came up with the concept for the song after having her first kid. "I had this title when our firstborn was probably six months old," she said during a listening party, via The Boot. "I think I said it as I was changing a diaper or something, and I thought, 'Phew, I know why my mamma drank.'"
Originally, Alexander pitched the track to other singers, but her and Randall were able to put their own personal touch on the song after a late night together. "We got pretty drunk on a bottle of wine and finished [the song] in front of a fire at about two in the morning," Alexander said about the couple's intimate songwriting process.
Another cut off "Decatur County Red" was created while the singers spent time with their kids. One day the power went out in the house when all three kids were home, and the duo decided to fill the time by writing a new track and the result was "My Problem Is You." "This is what happens when two songwriters live together and have children," Alexander told The Boot in March 2020.