The Real Meaning Behind HARDY's 'Give Heaven Some Hell'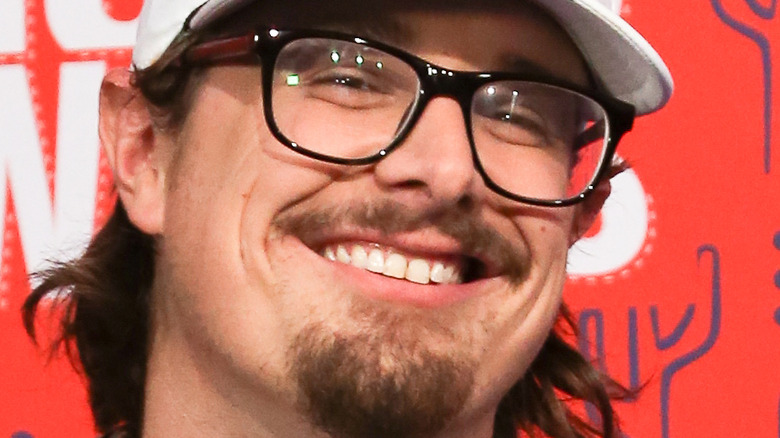 Shutterstock
Previously a successful songwriter who penned hits for Blake Shelton, Florida Georgia Line, and Morgan Wallen (via Forbes), lately, Hardy has been finding success in his own right.
Hardy began writing songs when he was 17, and when he signed his first publishing deal in 2014, he had no interest in performing. But as he continued writing songs for popular artists — he wrote seven songs on Florida Georgia Line's 2019 album "Can't Say I Ain't Country" — many began pressuring him to cut his own record, with Florida Georgia Line's producer Jason Moi offering to produce it.
Fast forward, and now Hardy is one of country music's most prominent up and comers. In 2020, Hardy released his debut full-length album "A Rock" and performed his hit single "One Beer" at the CMT Music Awards. This year, Hardy is one of 13 first-time nominees, with the video for his song "Give Heaven Some Hell" nominated for Breakthrough Video of the Year, per CMT. As it turns out, the song is inspired by a real friend of the artist. Keep reading to find out more!
"Give Heaven Some Hell" honors those with free spirits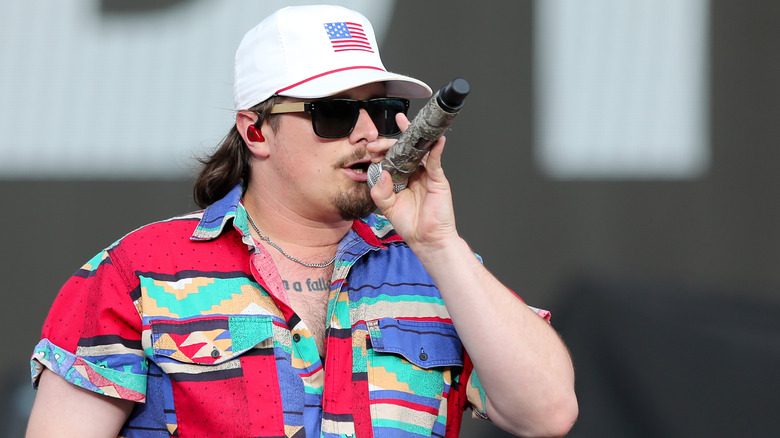 Shutterstock
"Give Heaven Some Hell" is actually the child of another Hardy song, "Truck." While writing "Truck" with Hunter Phelps and Ben Johnson, one of them penned a lyric that struck gold. "The original line we threw out was like, 'I bet there's stories about his best friend that he can barely tell/Because he's givin' heaven some hell,"' Hardy said to Billboard. "I can't remember who said the line, but we all were like, 'Whoa, whoa, whoa, whoa, give heaven some hell is a great line. We need to write that song.'"
The resulting song is an ode to a friend who has passed on, a friend who was a bit of a hellraiser and always moved to the beat of his own drum. "Make some thunder, make 'em wonder how you got in / Hide your beer, hide your clear from the man upstairs," Hardy sings in the chorus (via Genius). "Crank it loud, hold it down 'til I get there / And when I do I hope you got some new stories to tell / 'Til then, give heaven some hell."
This song "can be about your high school buddy or your cousin or your dad, or your brother or sister or anybody like that, that just has that wildfire spirit about them," said co-writer Ashley Gorley. "It's hard to imagine those people singing on clouds with harps and wings."