Inside Anthony Ramos And Jasmine Cephas Jones' Relationship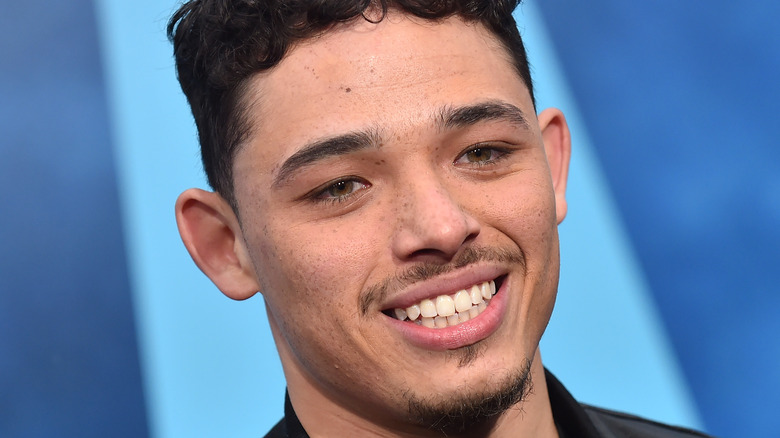 Shutterstock
Is there a showbiz couple in existence more adorable than Anthony Ramos and Jasmine Cephas Jones? No, no there is not. And we'll tell you why.
You may have first seen Ramos, currently starring in the movie version of Lin-Manuel Miranda's "In the Heights," starring in that other Miranda musical, "Hamilton," playing the dual roles of Hamilton bestie John Laurens as well as his son, Philip Hamilton. Meanwhile Cephas Jones, daughter of acting legend Ron Cephas Jones (NBD), also starred in the universally beloved musical, playing Peggy Schuyler as well as femme-fatale Maria Reynolds in Act II.
While their "Hamilton" characters may have been big ole flirts, in real life it looks like Ramos and Cephas Jones are not the play-the-field types. They've been together for the better part of a decade and it all began, you guessed it, acting together in "Hamilton."
Scroll on for the deets behind their ridiculously adorable love story.
It was love at first table read
Manny Carabel/Getty Images
According to Lin-Manuel Miranda, at least, sparks were flying between Anthony Ramos and Jasmine Cephas Jones at the very first "Hamilton" table read.
"First table read, Hamilton, 2015, Off-Broadway: *Anthony keeps sneaking glances at our newest cast member, Jasmine* Me: Ruh-roh," the writer and director joked on Twitter, alongside a photo of the newly-engaged couple in 2019. Clearly Miranda didn't have anything to worry about these two when it came to causing drama, as they've been going strong ever since their relationship started.
Ramos and Cephas Jones have described themselves as "two kids from Brooklyn," and it doesn't look like the spotlight has changed how they feel about each other one bit. They got engaged in January 2019, and Cephas Jones wrote a heartfelt Instagram caption depicting the moment. Alongside several photos of the couple, she wrote, "Here's to more Basquiat paintings in Paris, Castle adventures in England, deep convos over a cup of tea, making more movies together, writing and singing songs together, walks with Nala, dancing under many moons in Puerto Rico and MOST of all loving each other for a lifetime through the bad and the good."
Is anyone not crying?