Ellie Kemper's Public Apology Has People Talking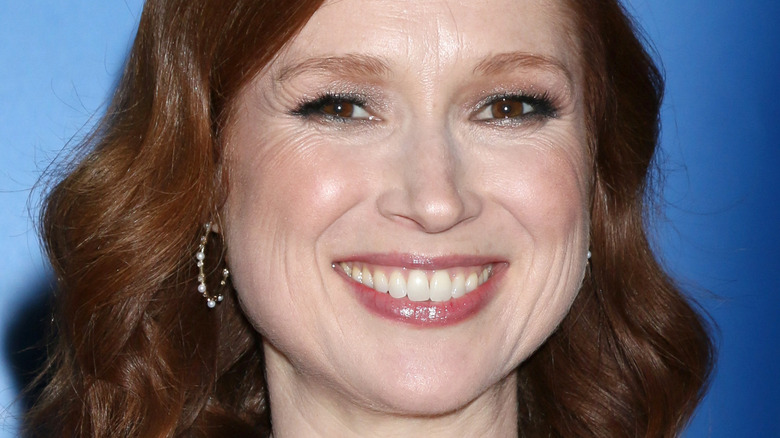 Shutterstock
It was a controversy no one expected from bubbly comedic mega-star Ellie Kemper. "The Unbreakable Kimmy Schmidt" star's coronation at a debutante ball as a teen drew fire when a news clipping from The St. Louis Dispatch was shared by a Twitter user on May 31. "So was no one gonna tell me Ellie kemper aka kimmy Schmidt was crowned KKK queen in 1999," the tweeter wrote alongside a photo of Kemper winning the "Queen of Love and Beauty" at St. Louis, Missouri's Veiled Prophet Ball. While this seemed out of left field at first, a 1994 article by The Atlantic revealed the truth behind the ball's history. 
The Veiled Prophet Organization was co-founded by a veteran Confederate officer in the Reconstruction period of the late 1800s. Until 1979, only white St. Louisans were allowed to participate. A "Veiled Prophet" was in charge of crowning queens like Kemper, draped in a white robe not dissimilar to those worn by the Ku Klux Klan, per The Atlantic. 
That is a lot of heavy history, and Kemper — who rose to fame for playing sweet and charmingly innocent characters — got dragged into its midst after the photo's resurfacing, deservedly or not. "Looks like we found something that could break her," one Twitter user wrote in today's cancel-happy climate. Another qualified, "Not *all* weird wealthy white people s**t is KKK."
On June 7, Kemper chimed in on the heated discussion via Instagram. Read on for her take on the situation. 
Ellie Kemper's apology has sparked a divided reaction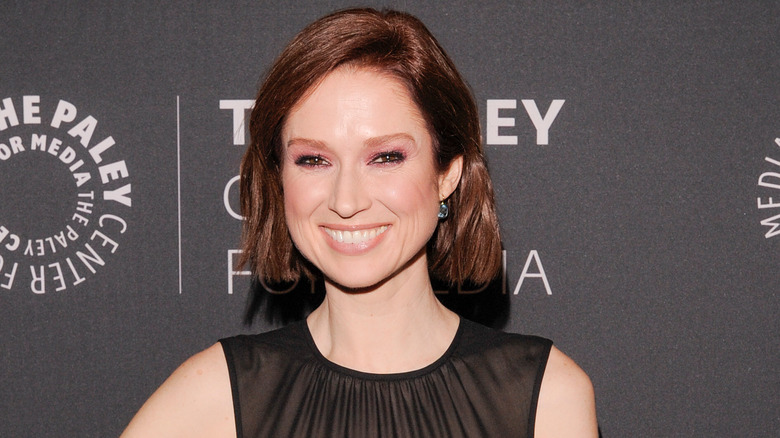 Shutterstock
In a June 7 Instagram post, Ellie Kemper opened up on her ties to the Veiled Prophet Ball, at which she was crowned queen in 1999, per The St. Louis Dispatch clipping posted to Twitter in May. Admitting that she "chose" to partake in the society ball (now renamed the Fair Saint Louis), Kemper wrote, "The century-old organization that hosted the debutante ball had an unquestionably racist, sexist and elitist past. I was not aware of the history at the time, but ignorance is no excuse," adding that, "I was old enough to have educated myself before getting involved." (Kemper was 19 then.) Writing that she rejected "white supremacy," Kemper acknowledged that she benefited from white privilege nonetheless. Apologizing to those she "disappointed," she vowed to "educate myself...in support of the better society I think we're capable of becoming." 
While Kemper's Instagram comments were full of support, like one user who replied, "Dealing with controversy 101 with Ellie Kemper," Twitter offered its share of skeptics. "One does not participate in a debutante ball without knowledge of the organization's history... Girl Scouts know their history," one tweeter opined. Numerous others thought the actor took too long to apologize. "It took Ellie Kemper several days to pen her totally genuine apology..." another wrote. One Twitter user summarized it with balance, writing, "It reads sincere. But I'm a white man so it's not my place to accept or reject it."