Shailene Woodley Can't Stop Praising Aaron Rodgers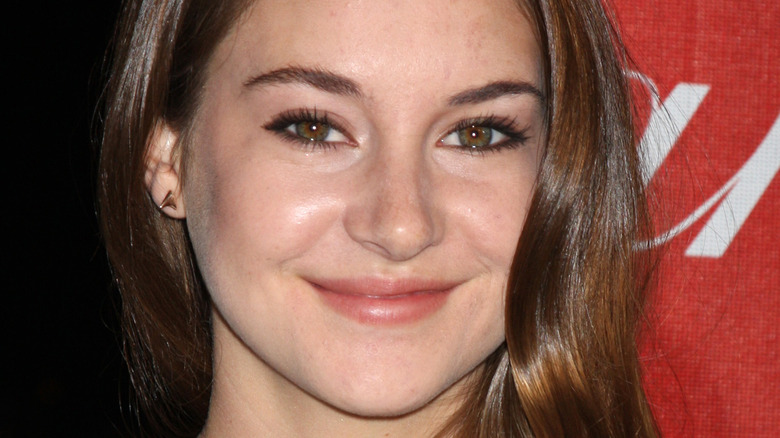 Shutterstock
Shailene Woodley believes that her romance with Aaron Rodgers was written in the stars. To many, the relationship between "The Fault in Our Stars" actor and the Green Bay Packers quarterback may seem as unlikely as Rodgers being ratings gold as a "Jeopardy" host, but there are no lies here, big nor little.
During a February appearance on "The Tonight Show Starring Jimmy Fallon," Woodley confirmed that she and Rodgers are getting married. The NFL pro had previously announced that he was engaged while accepting the MVP award during the NFL Honors ceremony, but he did not share the identity of his future bride.
While chatting with Zenith Watches CEO Julien Tornare in an Instagram Live video, Rodgers said that he was looking forward to fatherhood, which he described as "a really fun challenge." Woodley's description of him made it sound like he would make an excellent dad. She told Fallon that Rodgers is "a wonderful, incredible human being," but she took a playful jab at his profession. "I never thought I'd be engaged to somebody who threw balls for a living," she quipped.
However, if what Woodley believes about her relationship with Rodgers is true, she would have even ended up with him if he made a living unclogging toilets in Texas or performing dental surgery in South Dakota.
Shailene Woodley thinks she and Aaron Rodgers were destined to be together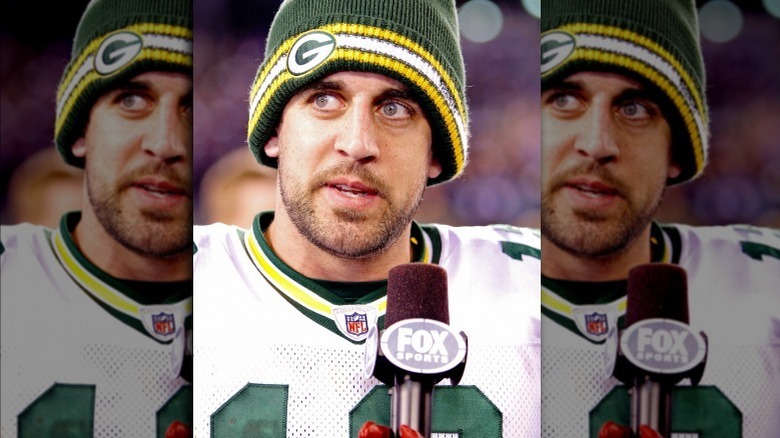 Shutterstock
Shailene Woodley gushed about her guy some more while speaking with Shape. The way she described their connection is like the plot of a romantic time travel movie. "I have the perspective that I would have met Aaron [Rodgers] in any context, any space in time, because I feel we were meant to be together," she said. It also probably helps that she considers him "super sexy" and "super attractive," which is how she described him in a video on her Instagram Stories (via InStyle).
Woodley explained how she and Rodgers forged such a strong bond so quickly. They were living together when the pandemic made it impossible for them to take a break from cohabiting, and this seemingly forced them to figure out how to work out their differences. "We jumped in headfirst and got some of the sticky bits out of the way early," she said.
A source told People that Woodley and Rodgers' romance has been of the "whirlwind" variety, but there has been no indication that they are going to rush to the altar. "I'm sure they'll make plans, but they're really being quiet about it for right now," the insider dished. Perhaps Woodley is letting fate decide when she becomes a bride.