The Real Meaning Behind Margo Price And Nathaniel Rateliff's 'Twinkle Twinkle'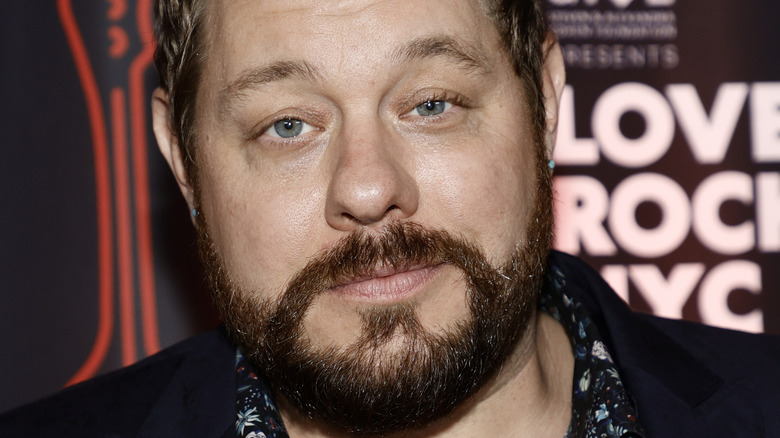 Jamie Mccarthy/Getty Images
After a rough few years, 2021 is shaping up to be better for Nathaniel Rateliffe. The singer-songwriter spent the last several years navigating a handful of personal issues. He took a break from his eponymous band, Nathaniel Rateliff and the Night Sweats, to write and produce his own album. His efforts were hampered, however, by the death of his close friend and manager Richard Swift. The loss came on the heels of yet another loss: Rateliff's divorce, per Rolling Stone. The one good thing to come out of all the turmoil was Rateliff's decision to stop drinking, the outlet notes. Additionally, the trauma of losing a close friend and coping with a divorce ultimately inspired much of the music on Rateliff's second solo album "And It's Still Alright."
The album received positive reviews from critics and fans alike. Additionally, Rateliff collaborated with Margo Price on her single "Twinkle Twinkle," a performance that is nominated for a 2021 CMT award for "CMT Performance of the Year."
Keep reading to learn all about the story behind the lyrics and award-worthy performance.
The lyrics spoke to Margo Price and Nathaniel Rateliff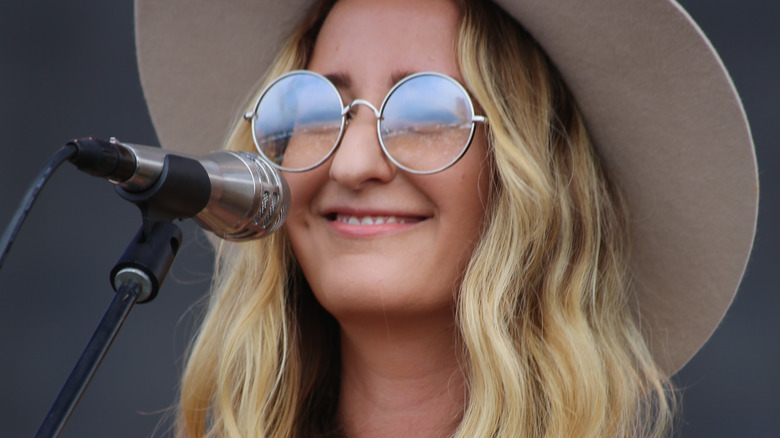 Shutterstock
Nathaniel Rateliff may not have written "Twinkle Twinkle" (that was all Margo Price and songwriter Jeremy Ivey), but it resonated with him nonetheless. Price was inspired to write the song after a conversation with country music star Marty Stuart about the stresses touring puts on musicians.
"I was like, 'Oh, no, [my band and I] don't hate each other. It's going pretty good except, you know, our health is deteriorating, and all of our marriages are falling apart,'" Price explained during an episode of CMT Crossroads (via American Songwriter). "Then [Stuart] ... looks at me and goes, 'You wanted to be a star, 'Twinkle, Twinkle.'" Hence the title of the song. The double-edged sword that is stardom is encapsulated in lyrics like, "If it don't break you, it might just make you rich / You might not get there, and on the way it's a b***h."
The lyrics struck a chord (no pun intended) for Rateliff. "For years I always considered success getting to a point where everybody in the band and our families were sustained off of what we were doing," Rateliff said (per American Songwriter), while speaking with Price during their "CMT Crossroads" appearance. "I want the music we make to create a legacy for ourselves and our families."
"I think success for me has nothing to do with money, but it has to do with just remaining true to myself," Price explained. Long story short: fame comes with a price.