The Real Reason Ben Platt Left Dear Evan Hansen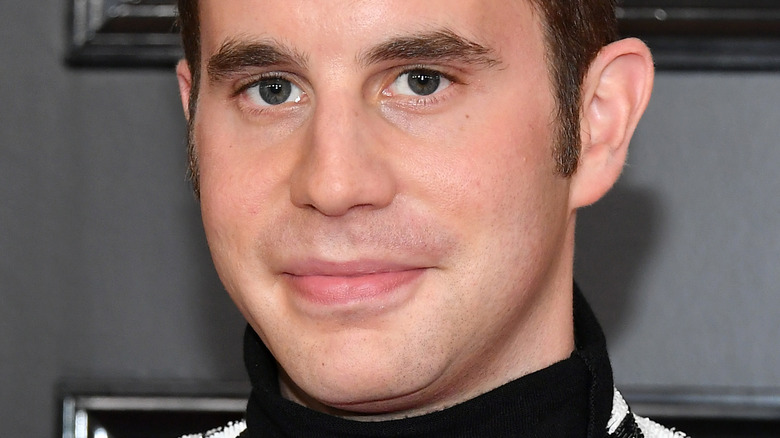 Amy Sussman/Getty Images
The release of the "Dear Evan Hansen" movie trailer in May 2021 left fans wondering why Ben Platt left "Dear Evan Hansen," the highly successful Broadway production that, at one point, reportedly had "a weekly box-office take of more than $1.5 million,"per The Washington Post.
Starring as the titular character, Platt won a Tony Award in 2017 for Best Actor in a Musical, and his performance as a lonely high school student struggling with anxiety earned him praise from critics and peers alike. In a November 2017 tweet, Hugh Jackman congratulated Platt "for finishing an astonishing run as Evan Hansen" and thanked him the actor and the show's cast for a "memorable and deeply affecting show." The same month, James Corden tweeted at Platt, telling him that his time as Evan Hansen would be "remembered forever."
In 2016, a critic from the The New York Times noted that Platt gave a performance that wasn't "likely to be bettered on Broadway [that] season." The same year, a Washington Post critic stated, "'Historic' is an adjective I've rarely used to describe a performance, but a review that does not invoke it for Ben Platt's incandescent turn in the ravishingly bittersweet 'Dear Evan Hansen' would be doing it less than justice."
With all the accolades and success, why did Platt take his final bow? Read on to find out.
Ben Platt moved on to advance both his career and personal life
Shutterstock
At the time of his departure in November 2017, there wasn't much information provided as to why Ben Platt left "Dear Evan Hansen." He announced his departure in a tweet, simply saying that he'd be "ending a 3.5-year journey with a remarkable family of artists." The official Twitter account for the Broadway show didn't give much away either.
However, in an October 2017 interview with Variety, Platt hinted that he wanted to focus on his career as an actor and possibly even try his hand at directing, which he noted has "always been in the back of [his] mind." A few months after his final night playing Evan Hansen, his role in Ryan Murphy's Netflix series "The Politician" was announced. As of this writing, Platt is gearing up to reprise his role as Payton Hobart for the third season of the show. In 2019, the role nabbed him a Golden Globe nomination.
In the Variety interview, Platt also mentioned that while performing on Broadway, he found dating too difficult, sharing, "When this is over, that'll be a focus. There's time." Since then, Platt started dating Noah Galvin who replaced him as Evan Hansen in the musical production. As of this writing, the two are still together, and celebrated their 10-month dating anniversary in November 2020 while Platt was recovering from the coronavirus.
It seems that taking a small step back in his professional life did wonders for Platt's personal life.