Here's How Much Carol Burnett Is Really Worth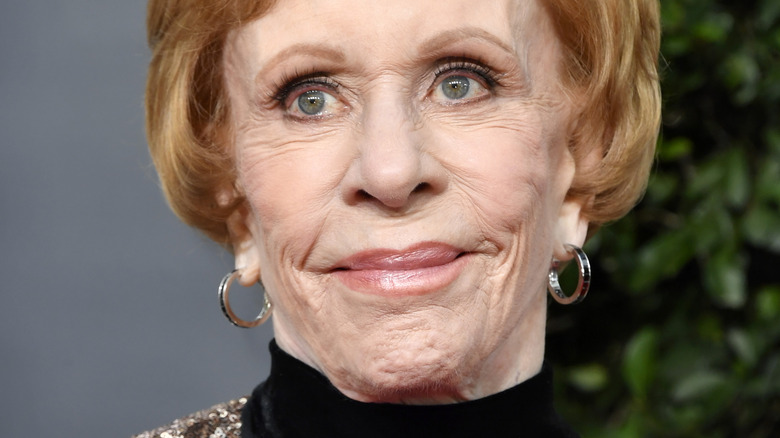 Frazer Harrison/Getty Images
Carol Burnett is one of the most popular comedians in the industry, and she has a career that's worth bragging about. She's perhaps most well-known for "The Carol Burnett Show," which ran from 1967 until 1978, per IMDb. Burnett has been nominated for 23 Emmys, winning six times. While she has enjoyed a successful career, money hasn't always been easy for the star. 
According to Biography, a bit of good luck went a long way for the star. In 1951, she graduated from Hollywood High School and set her sights on UCLA for college. However, money for her family was tight, and they could barely afford her rent and tuition. A stranger left an envelope in the Burnett family mailbox, which contained tuition for her to attend the school. "I still don't know who it was," she revealed (via Biography). "But I got to go to UCLA."
In another stroke of luck, a stranger gave Burnett and her first husband, Don Saroyan, an interest-free loan of $1,000 to travel to New York and pursue their dreams. "I had never seen that many zeroes in my life," she said, adding the conditions of the loan: "First of all, you must never reveal my name; second of all, you must use the money to go to New York; third, if you are successful, you must promise to help others out," it read, per Biography.
It seems as though things worked out swimmingly for the star, and she's enjoyed a fantastic career ever since!
Carol Burnett's massive fortune is no laughing matter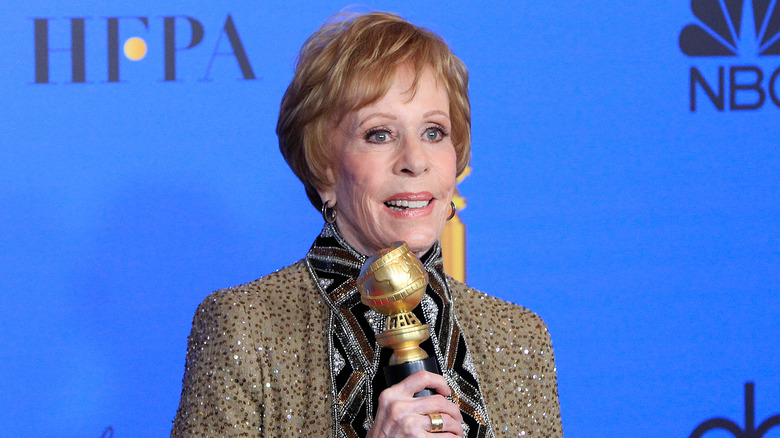 Shutterstock
Carol Burnett is literally laughing all the way to the bank. Celebrity Net Worth shares that the funny woman has a net worth of $45 million. She's likely made most of her fortune thanks to her popular show and she's perhaps earned a little extra money for guest appearances. 
Like many other celebrities of her caliber, Burnett has plenty of money tied up in real estate. The actor purchased a home in Santa Barbara, Calif. in 1999 for $2 million, per Celebrity Net Worth, and spent even more money renovating the estate. In 2001, Forbes shared that she listed the home for sale for $36 million, adding "seriously" in their headline. It sits on an acre of land and boasts excellent views of the Pacific Ocean. It appears as though Burnett never actually sold the property but rather listed it for a high price to see if she could get what she wanted for it.
In 2008, Burnett made a cool $5.58 million by selling her Trump Tower apartment in the Big Apple, per Observer. The 1,900-plus square foot pad included two bedrooms and a pretty great sound system. According to Celebrity Net Worth, Burnett still owns an apartment in Manhattan. She also used to own a home in Santa Fe, N.M., which was listed for sale by its current owner for $6.2 million in 2021, per Daily Mail. 
Must be nice!