The Truth About Mick Jagger's Kids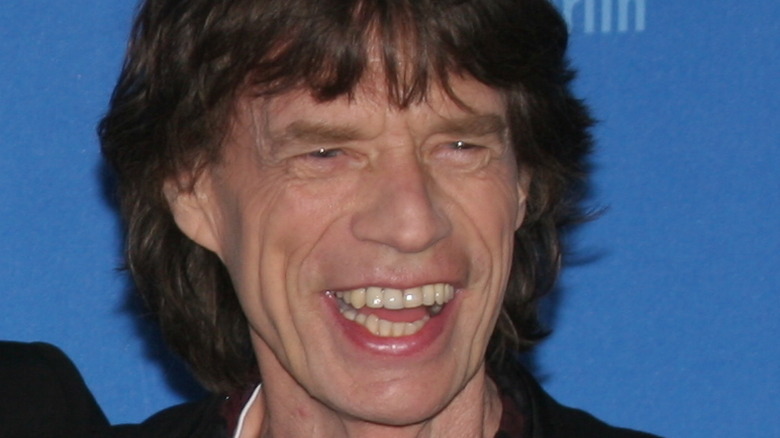 Shutterstock
Mick Jagger is in his sixth decade of being a rock star. He's been in the Rolling Stones since 1963. He is one of the most prolific musicians of the last several generations and shows no signs of slowing down. He's the consummate rock star in many ways from his career to his relationships to his lifestyle and beyond
Jagger has been linked to a plethora of famous women including musician Marianne Faithfull, singer Marsha Hunt, actress and activist Bianca Pérez-Mora Macias, model Jerry Hall, Carla Bruni, model Luciana Gimenez Morad, model Sophie Dahl, fashion designer L'Wren Scott, and ballet dancer Melanie Hamrick. He was married twice — to Macias and to Hall and divorced once — from Macias. His marriage to Hall was ultimately ruled invalid, per Ultimate Classic Rock.
Jagger has eight children, five grandchildren, and two great-grandchildren, per Vogue. His oldest child, a daughter named Karis, is 50. His youngest, a son named Devereaux, is 4. Keep reading to learn more about all his kids.
He has eight children from five women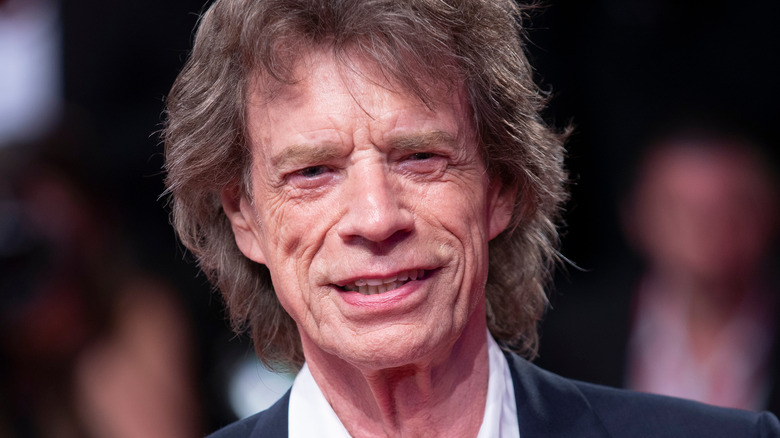 Shutterstock
Mick Jagger's eldest child, Karis, was born in November 1970 to his girlfriend at the time, singer Marsha Hunt. Karis is an actor and producer. She has two kids, Mazie and Zak, per Distractify.
Jagger met Bianca Perez-Mora Macias, his only legal wife, at a party after a Rolling Stones concert in Paris in September 1970. They married in May 1971. Their daughter, Jade, was born in October 1971. She has three kids, Assisi, Amba, and Ray, per Distractify. Jagger and Macias separated in 1977 when he took up with Jerry Hall.
Jagger and Hall had four children — Elizabeth in 1984, James in 1985, Georgia in 1992, and Gabriel in 1997, per Closer. Hall was Jagger's longest relationship. They got together in 1977 and split in 1999, per Distractify.
Jagger and Brazilian model Luciana Gimenez welcomed Lucas Jagger in May 1999, per Closer.
And finally, after the death of his longtime love L'Wren Scott, Jagger got together with American ballet dancer Melanie Hamrick. They welcomed Jagger's eighth child, Deveraux, in December 2016, per The Guardian. Jagger was 73 when his youngest child was born.