What Tituss Burgess Said In Response To Ellie Kemper's Apology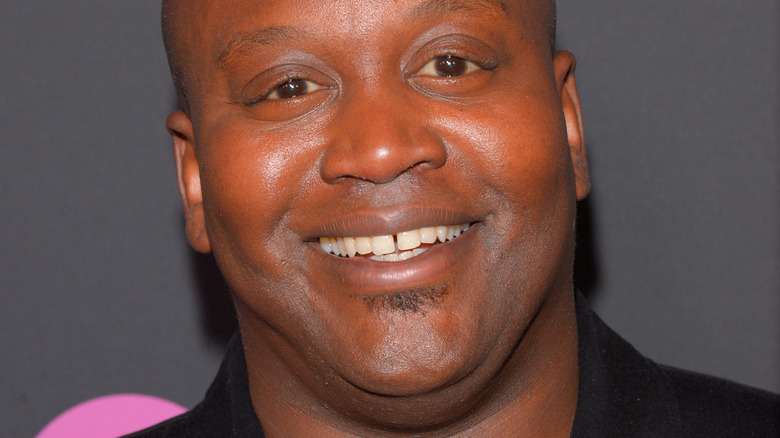 Shutterstock
Celebrity public apologies often go over about as well as the controversies that necessitated them. Ellie Kemper's was no such exception. One week after photos of her 1999 coronation as Missouri's Veiled Prophet Ball's "Queen of Love and Beauty" resurfaced via Twitter, eliciting criticism for the ball's history of racial exclusivity, Kemper apologized in a June 7 statement on her Instagram. "Ignorance is no excuse," Kemper wrote, stating a lack of awareness of the Veiled Prophet Organization's "racist, sexist and elitist past" during her participation at age 19. "I acknowledge that because of my race and my privilege, I am the beneficiary of... unequal justice and unequal rewards," Kemper continued, apologizing to "disappointed" fans. (The Veiled Prophet Organization issued its own statement that day to People, apologizing "for the actions and images from our history.")
Kemper's post generated understanding support from fans, with one user replying, "We all were young once and didn't know the history of some of the things we were involved in," but some Twitter users doubted its sincerity while others shaded some supporters. For example, one user opined, "The real easy way out is to acquiesce and issue the kind of ridiculous, groveling statement that she did," and another stated plainly, "i don't need any white person's opinion on the ellie kemper situation and/or apology." Well on June 8, another voice has joined the choir of responses to her apology — that of Kemper's "The Unbreakable Kimmy Schmidt" co-star Tituss Burgess. Read on for his take. 
Tituss Burgess has Ellie Kemper's back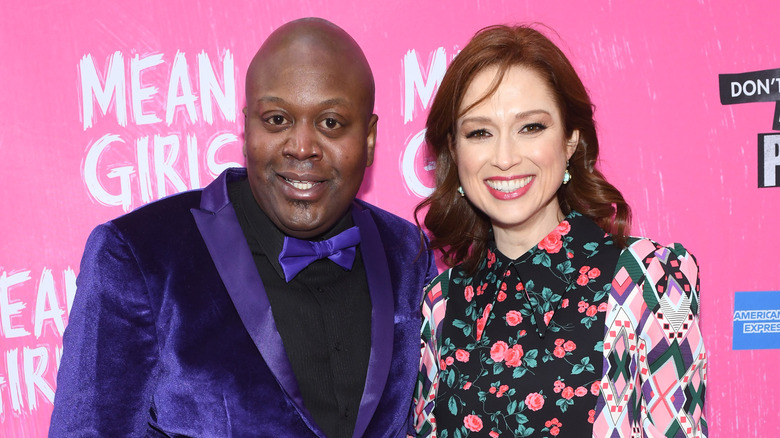 Noam Galai/Getty Images
Tituss Burgess, who plays the endearingly extra Titus Andromedon on "The Unbreakable Kimmy Schmidt" alongside Ellie Kemper, has chimed in June 8 on his co-star's much-discussed situation. In very Titus/Tituss-esque fashion, the actor captioned his repost of Kemper's Instagram statement on his feed with, "I love my Ellie... Oh, & P.S. Next time, just ask me, I'll tell ya what to do." The sweet sentiment garnered praise from others, including LGBTQ+ model and activist Rain Dove, who responded, "I'm proud of You for supporting a friend, creating a path for forgiveness... many of us from various marginalized communities are so hurt that we have embraced the 'burn em to the ground and don't look back.'"
Other non-white public figures have weighed in on the situation's complexities by replying directly to Kemper's apology. Actor Yvette Nicole Brown commented, "Thank you for taking the time to apologize, Ellie. And for realizing that though you didn't know about the white supremacy origins of the organization, fans of yours... needed to hear that you realize it was hurtful for us to learn about it all." Comedian Akilah also thanked Kemper for acknowledging what she could have done better. It was her "The Office" co-star Oscar Nunez, however, who provided some (much-needed) comic relief in the room, writing, "Cut yourself some slack Ellie. I was catering that event an although your date Beauregard was mean to me. You were kind and sweet." Ha, thanks for the laugh, Oscar.