Stewart Pearce Reveals What Working With Princess Diana Was Really Like - Exclusive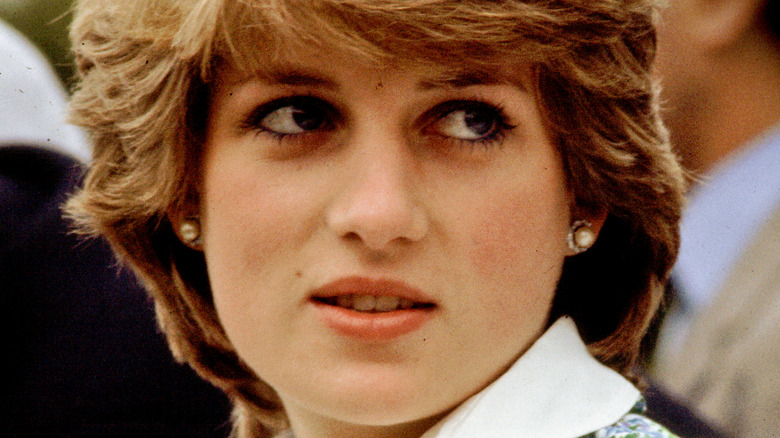 Kypros/Getty Images
Princess Diana has a complicated legacy. Much like Meghan Markle, the late royal seemingly chipped at the opaque windows of Buckingham Palace with her unique candor. She did not possess the tired cliché of the historically British stiff upper lip. She led with unmatched compassion and was incredibly open about her real-life struggles, from her eating disorder to her husband's scandalous affair (as evident in the now-infamous Martin Bashir interview). Perhaps, most notably of all, the Princess of Wales was just plain likable — her popularity even managed to outlive her marriage.
Today, it's hard to imagine a royal as beloved. As Time put it, even "The Crown" failed to encompass the full breadth of her widespread adoration — but was this version of Diana the same one known by her close confidants? As transparent as the princess strived to be, the palace has been known to curate an image or two (or, at the very least, work with the tabloids to mitigate bad press).
As it turns out, the princess on paper isn't too far off from the woman in real life. In this exclusive interview, vocal coach Stewart Pearce reveals what it was really like working with Princess Diana and how she encouraged him to pen his new book, "Diana the Voice of Change."
Princess Diana was "life-affirming" for Stewart Pearce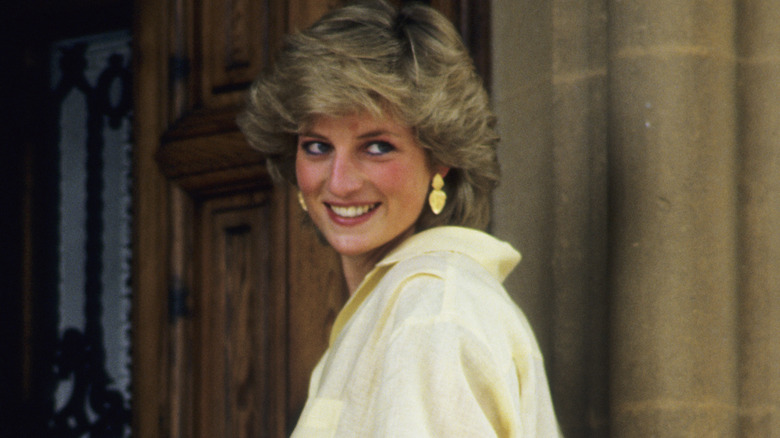 Georges De Keerle/Getty Images
The Martin Bashir interview was a pivotal moment for the Princess of Wales. It marked the first time she publicly confirmed her husband's affair with the now-iconic line, "There were three of us in this marriage, so it was a bit crowded." Though Pearce tells Nicki Swift that Diana felt "liberation" in that moment, she didn't exactly like the way the footage looked.
"The way that you looked down and looked up through those rather — she called them panda eyes — very, very, very heavily made-up eyes," he says. "She wanted to change the whole of her presence."
So, Diana was referred to Pearce through a mutual connection, though he was initially hesitant to take her on because of the confidential nature of his work. "It wasn't that I wasn't honored," he says. "It's just the circus around Diana with all of the stuff that was going on and the paps and dah, dah, dah ..." However, when Pearce inadvertently found himself sitting across from Diana at lunch, he found it difficult to say no.
"She was extraordinary," he says. "I mean, she was just one of the most beautiful, easy, funny, life-affirming individuals that I'd ever met. I mean, she was just gorgeous. But it was obvious there was a lot that I could actually help her with to gain the confidence ... Particularly, when she was asked to [publicly] speak, she felt terrified, and so I stepped in and helped."
Princess Diana had one request for Pearce's new book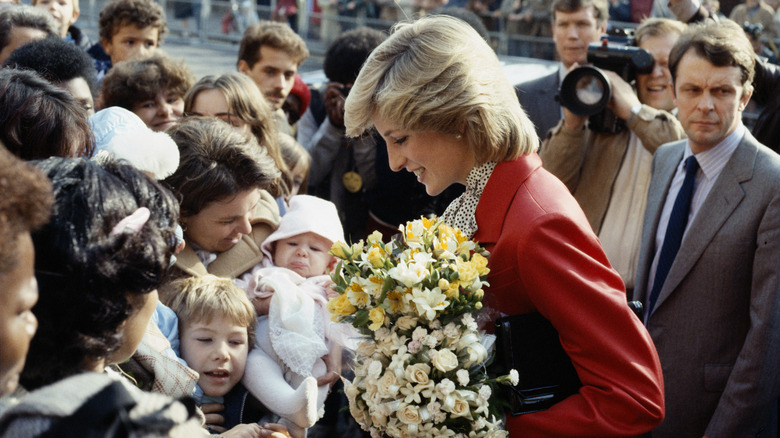 Princess Diana Archive/Getty Images
The last time Stewart Pearce saw Princess Diana was right before she went on holiday with Dodi Al-Fayed in July 1997. Days later, she died in a car accident in Paris, but she left Pearce with one clear intention: he should write a book about their work.
"It was extremely en passant," he explains." ... She just, she was saying, 'Oh, the work that we've been doing is so extraordinary.' Because she was feeling courageous. She was feeling self-empowered. She was feeling confident. She was feeling beautiful. She was feeling radiant. And she said, 'Wouldn't it be amazing if we could actually write this for the women of the world? But let's make sure we do it after Harry and William are married.'"
At the time, Prince Harry was only 12 years old, but Pearce always kept the book in the back of his mind. When the #MeToo movement took hold, he found himself working with a number of Hollywood actresses who were, in his words, "impaired grossly by what had taken place through the male seducers that they've met" and felt like the book could really make a difference.
"A number of them stepped forward, like Ashley [Judd], and the whole #MeToo process took off very precisely," he says. "So the book really comes as a result of the major stimulants that are taking place for social change in your lives, in the women of the world's lives."
"Diana the Voice of Change" is available on June 15th via Amazon or bookstores everywhere.