What Is Lili Reinhart's Net Worth?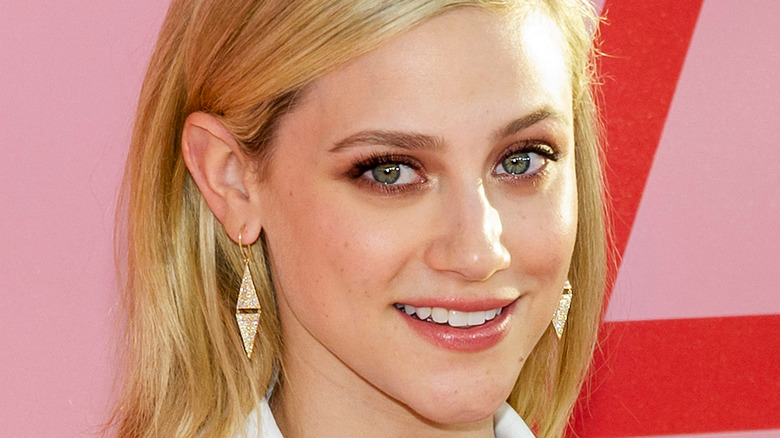 Shutterstock
While Lili Reinhart's "Riverdale" character, Betty Cooper, comes from a family of modest income, the star herself has a net worth perhaps more comparable to the wealthy Lodges'. But despite Reinhart having a bank account similar to Veronica's, her own rags-to-riches tale is something her do-gooder character would certainly be proud of.
Reinhart was born in Cleveland, Ohio, but grew up in nearby Bay Village — a similarly small and sleepy city — with her parents and two sisters, per Celebrity Net Worth. As a keen young actor, she moved to Los Angeles at 18 following high school graduation, but after just five months in the City of Stars, she was ready to pack her bags and go home, per People. Reinhart was battling ongoing depression, exacerbated by constant role rejections. Fortunately, she last-minute sent in an audition tape for a little known CW show based on a 1941 comic book ... and the rest is history.
Before scoring the role-of-a-lifetime on "Riverdale," Reinhart appeared on television shows like "Law & Order: Special Victims Unit," "Scientastic," and six episodes of the Fox sitcom "Surviving Jack." She even starred opposite some seasoned professionals, including Timothée Chalamet and Lily Rabe in the 2016 film "Miss Stevens." Just a year later, she moved to Vancouver to don Betty Cooper's trademark blonde ponytail and regularly hung out with household names like co-stars Luke Perry, Cole Sprouse, and Mark Consuelos.
While Reinhart has previously laughed off reports she makes $300,000 per "Riverdale" episode, her early estimated earnings are impressive for a-then virtually-unknown actor.
Lili Reinhart once laughed off reports of her net worth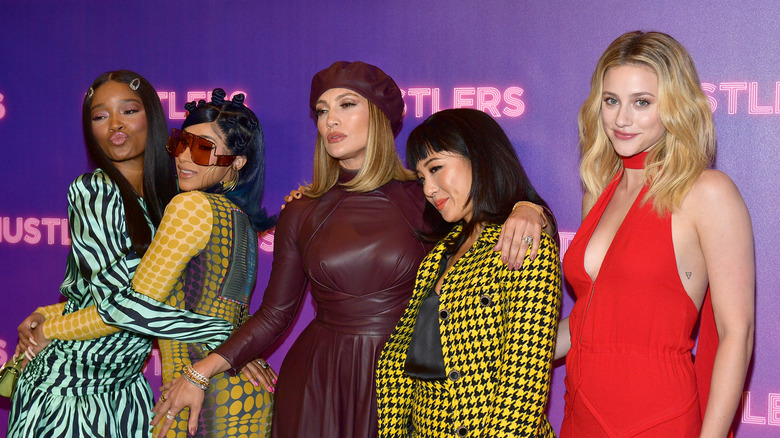 Matt Winkelmeyer/Getty Images
When Lili Reinhart decided to curiously Google her own net worth in 2018, she told fans via Instagram Story: "This is the funniest thing I've ever read in my life," per StyleCaster. Reinhart shared a screenshot, which revealed she was worth $2 million and made $300,000 per "Riverdale" episode.
Variety, however, estimated a more realistic amount that same year, sharing that she made $40,000 each episode. Let's be clear that "Riverdale" was only in Season 2 by that point. But with the über-popular teen drama now streaming Season 5 on Netflix and lead protagonist KJ Apa confirming at least another two years of filming, we imagine Reinhart's earnings to have sky-rocketed, per CheatSheet.
Reinhart's star power has continued to shine bright since her first episode of "Riverdale," having received a number of other successful acting gigs. She starred in Jennifer Lopez's critically acclaimed "Hustlers" in 2019 (which made $100 million worldwide, per NetflixLife); "Charlie's Angels"; both executive produced and featured in film, "Chemical Hearts"; and even provided her voice for an episode of "The Simpsons," per RepublicWorld.
Aside from films, the star with 29 million Instagram followers has had some profitable partnerships with Amex and Covergirl. In August 2020, she even splashed out $2.7 million for a five-bedroom house with a pool and wine room in the San Fernando Valley. With her huge global following and lucrative contracts, Celebrity Net Worth estimates Reinhart's worth to be $6 million ... but we expect those figures to soar with "Riverdale's" incoming seasons.