What Britney Spears Fans Are Demanding After She Danced To Janet Jackson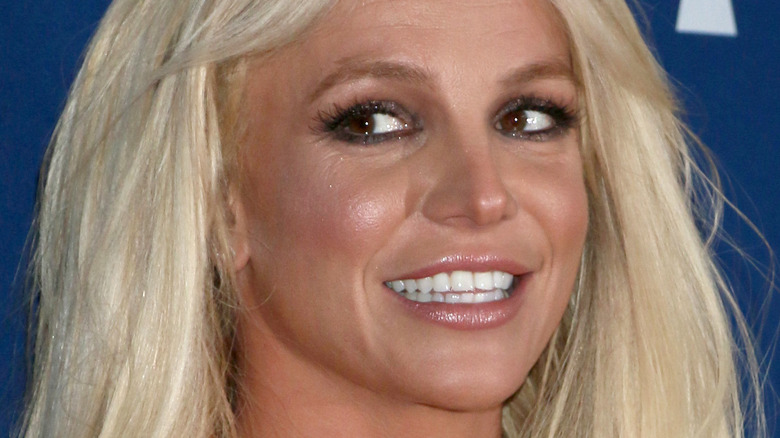 Shutterstock
Britney Spears has never been shy about her love for fellow music icon Janet Jackson. The "Oops! ... I Did It Again" hitmaker may be a living legend herself, but it's known that she has been heavily influenced by the powerhouse entertainer.
As reported by Hello Magazine, Spears has been open about admiring the star, as the publication quotes her saying, "She has this presence. You're just so drawn to her; you can't keep your eyes off of her." Both singers are known for their groundbreaking music videos, but even Spears admits that she has borrowed from Jackson.
"I wanted to recreate some of Janet's greatest moments. 'Escapade' and that whole era, that's what I wanted to do," she said during an interview with Ryan Seacrest at iHeartRadio when promoting her "Britney Jean" album, per Hello. In 2013, Spears honored Jackson's birthday on Twitter, writing, "Happy happy birthday to @JanetJackson!! I've been part of the #RhythmNation for as long as I can remember!!"
For Spears' Instagram upload on June 7, 2021, she was captured dancing to Jackson's anthem "Throb" in a black crop top and shorts. "Yesterday I danced my a** off to Janet," she wrote in her caption. Unsurprisingly, the post caught the attention of many fans and Jackson herself. Keep reading to find out more.
Britney Spears fans want her to collaborate with Janet Jackson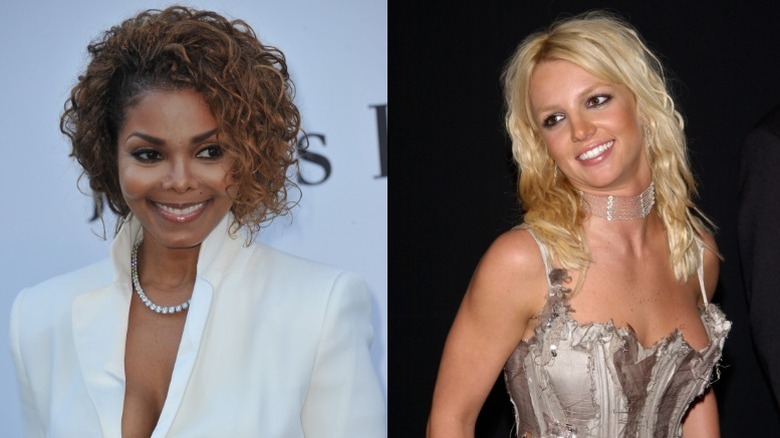 Shutterstock (2)
In the span of one day, Britney Spears' video upload on Instagram racked up more than 687,000 likes; 14,800 comments; and over 4.7 million views, proving to be very popular with her 30.1 million followers. Despite not tagging Janet Jackson, the "What Have You Done for Me Lately" hitmaker noticed the post and commented with three kissing-face emoji.
Of course, Spears' loyal fans took to the comments section and are demanding the iconic duo should work together on a track. "Please gay gods let a Janet + Britney collaboration happen," one user wrote, adding three praying hands emoji. "AAAAAH WE NEED A BRITNEY X JANET COLLAB," another person shared passionately in capital letters. Another fan recognized the love Spears has for Jackson, writing, "Yess for Throb & yass at you reminding the girls how much Janet influenced you. Both icons."
In recent years, the music industry has been treated to a number of powerful female collabs, some of which include Lady Gaga and Ariana Grande's "Rain On Me" and Megan Thee Stallion and Beyonce's "Savage." With that being said, we certainly wouldn't turn down a song between Jackson and Spears.