The Real Meaning Behind Lady Gaga & Ariana Grande's 'Rain On Me'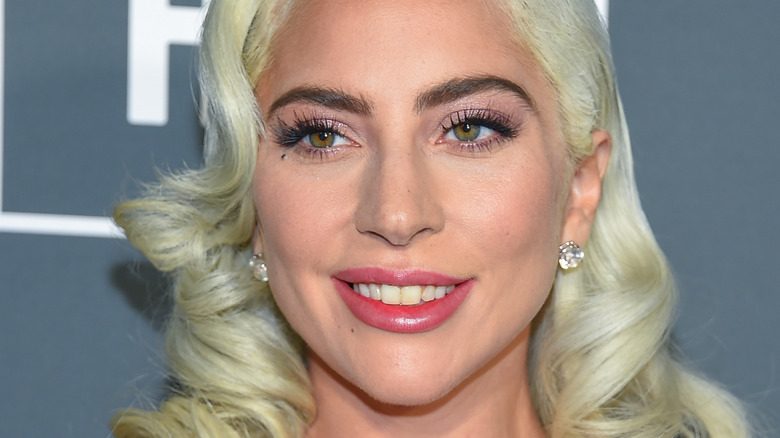 Shutterstock
When you combine the talents of Lady Gaga and Ariana Grande, there's no doubt you have a hit on your hands. The two leading ladies of pop teamed up for the anthemic "Rain on Me," which has earned plenty of accolades thanks to its catchy lyrics, fun beat, and message. In 2020, the song took home a few MTV Video Music Awards, including "Song of the Year," per Entertainment Weekly. It also took home a coveted Grammy Award in 2021 for "Best Pop Duo/Group Performance." Truly, what duo could be better? Or should we say, "more iconic?" 
In May 2020, Grande first teased the "Rain on Me" music video while singing Lady Gaga's praises, or rather, tweeting them. "One time ..... i met a woman who knew pain the same way i did," the singer wrote in a long message to Twitter. "Who cried as much as i did, drank as much wine as i did, ate as much pasta as i did and who's heart was bigger than her whole body. she immediately felt like a sister to me." Grande also added that Gaga invited her into the "world of chromatica" (Gaga's 2020 album title), and raved over how "uplifted" the track made her feel in a subsequent tweet. Grande shared with fans that she hoped they would feel the same when they heard the lyrics. And many certainly did.
Keep scrolling to find out the real meaning behind the ladies' hit song.
Inside the powerful meaning behind "Rain on Me"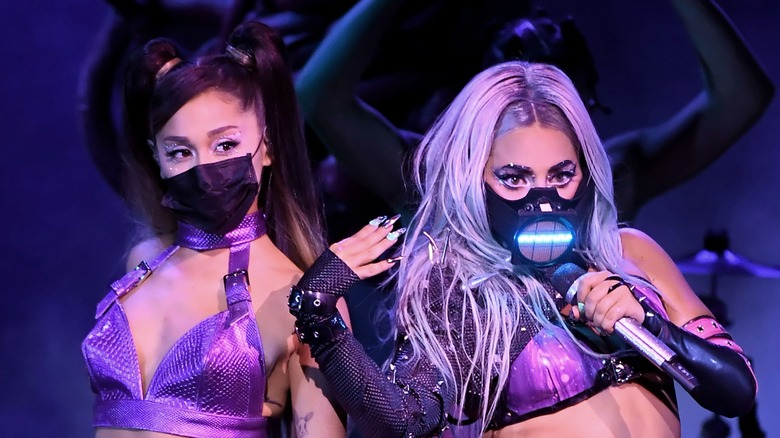 Kevin Winter/mtv Vmas 2020/Getty Images
It's no secret that "Rain on Me" is a powerful song centered around emotions. Rain is another word for "tears," and it is used several times in the track. "It's coming down on me / Water like misery / It's coming down on me / I'm ready, rain on me," its chorus goes, per Genius. 
During her MTV Video Music Awards acceptance speech, Gaga elaborated a bit further into the meaning behind the lyrics. "I remember thinking I had cried so many tears that it felt like an unfathomable downpour from my eyes. But even with that much rain, you don't have to drown," she said in her heartfelt acceptance speech. "Even though it feels like you are, you can still swim." Gaga also reminded her audience not to give up, much like the song suggests. "And if there's a strong current with a bunch of waves and they keep crashing over you, if you keep swimming, you'll reach the center of the ocean, where it's calm, still, and peaceful." 
In an interview with Apple Music's Zane Lowe, Gaga candidly shared that the song was also a metaphor for the "amount of drinking" she was doing to numb her pain. "[Rain on Me] is also a metaphor for tears and for the amount of alcohol I was taking to numb myself. I'd rather be dry but at least I'm alive, rain on me." 
If you or someone you know is struggling with substance abuse and mental health, please contact SAMHSA's 24-hour National Helpline at 1-800-662-HELP (4357).