How Much Is Irina Shayk Worth?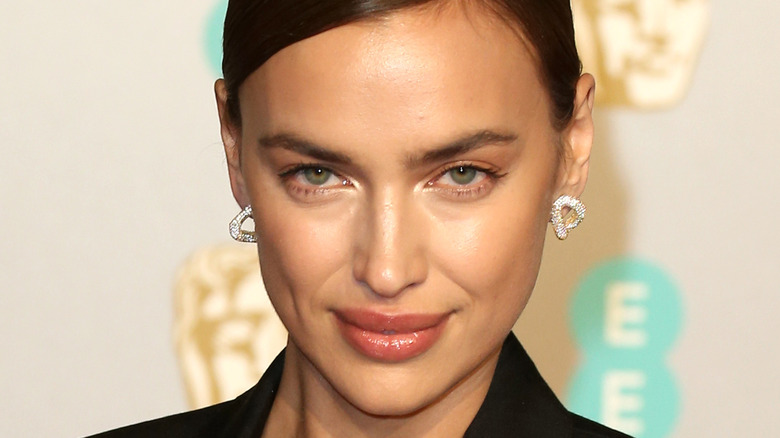 Shutterstock
Irina Shayk is one of the most well-known names in the modeling industry. The brunette bombshell is up there with the likes of Kendall Jenner and Gigi Hadid, making a name for herself thanks to her incredibly good looks. Shayk has also been in the tabloids plenty — thanks to her interesting personal life. The model dated soccer superstar Cristiano Renaldo for five years and then moved on with Hollywood heartthrob Bradley Cooper. Shayk and the actor share one child, but they called it quits in 2019, after many rumors of a romance between Cooper and Lady Gaga (insert eyes emoji). 
Like many celebrities, Shayk has somewhat of a rags-to-riches story. The Sun reports that the model grew up poor in a rural village in Russia. Her father was a coal miner who didn't make a lot of money, and sadly, he died when Shayk was 14 years old. "I remember having no food at home," she told Elle in March. "Sometimes there was no salary, or my mom and dad's salary was delayed." 
Now, she uses her celebrity status to give back to those in need. During the COVID-19 pandemic, Shayk and fellow model Joan Smalls put in regular work at a food bank in Manhattan. "They put us in the fashion section to give clothing away," she told Elle of the experience. "We made a great day out of it." Keep scrolling to find out how much Shayk is worth today!
Irina Shayk boasts a large net worth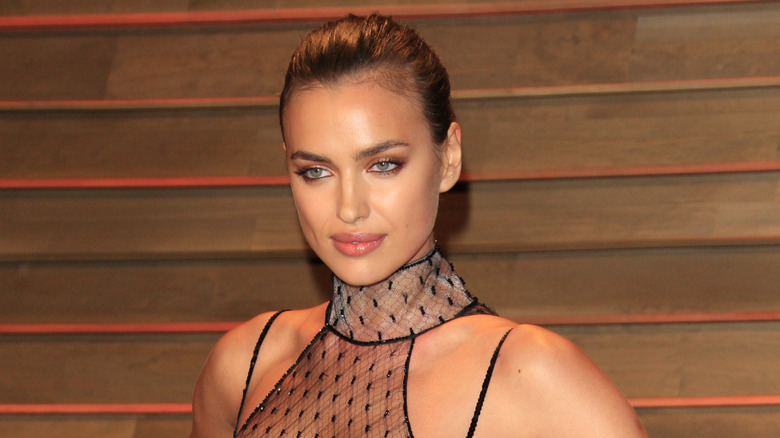 Shutterstock
Irina Shayk has proven that good looks can take you incredibly far. According to Celebrity Net Worth, Shayk is worth an impressive $25 million. The outlet shares that the model can attribute most of her fortune to modeling contracts — and she has several of them. Not only has she graced the pages of "Sports Illustrated Swimsuit Issue," but she's also appeared in plenty of other high-profile magazines like GQ. In addition, the model has had partnerships with a few big retailers, including Victoria's Secret and Lacoste.
Like many of her celebrity counterparts, Shayk has invested a lot of money in real estate. According to 6SqFt, in 2016, she purchased a small apartment in Manhattan's West Village neighborhood for a cool $6 million. Turns out, she barely ever set foot in it and ended up renting it out for $20,000 a month, per Celebrity Net Worth. In 2015, the New York Post shared that the model listed her 2,400-plus square-foot West Village duplex for sale for $3.99 million, having purchased it for $1.96 million in 2010. Not too shabby of a return if you ask us! 
When Shayk dated Bradley Cooper, she also lived like a queen in his palatial Pacific Palisades pad in California. According to The Sun, the home is worth over $3.5 million but she moved out following the split. No matter what — we think Shayk is doing well, with or without a man by her side.