How Garth Brooks' Past Came Back To Haunt Him At The CMTs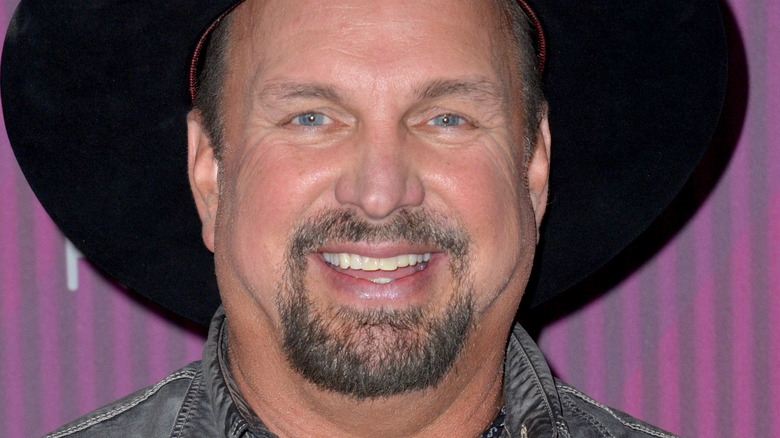 Shutterstock
On June 9, the CMT Awards aired, celebrating the fan-selected best country music videos from 2020. The show was hosted by two "KBs" – Kelsea Ballerini and Kane Brown – and featured performances that took place all around Nashville, highlighting both established and up-and-coming names in country music. Superstars like Dierks Bentley, Carrie Underwood, Chris Stapleton, and Miranda Lambert performed along with new stars like Breland and Mickey Guyton. While there were a few notable stars missing — like Maren Morris and Gabby Barrett — the presence of country royalty was still felt throughout the night.
One such superstar who was missing from the CMTs was Garth Brooks, although his name was invoked by one of the presenters, Iliza Shlesinger. The comedian noted that while she currently lives in California, she was born and raised in Dallas and was a huge fan of country music. However, being who she is, Shlesinger couldn't seem to let one strange fact about her seemingly favorite country singer pass her by. Keep scrolling to find out just what she said about Brooks' past.
Iliza Shlesinger mentioned Garth Brooks' 'weird' album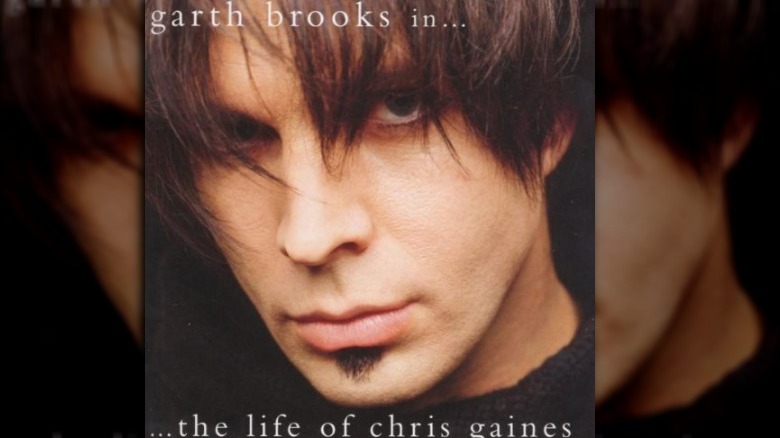 When discussing just how much of a country music fan she is, Iliza Shlesinger talked about her love of Garth Brooks. "I was a huge fan of country music ... a huge fan. I bought all the Garth Brooks albums. Yes, even that weird one, that weird Chris Gaines one where he looked like a hair salon model. I think he was doing drag..." 
Shlesinger was specifically talking about Brooks' 1999 release by his alter ego, Chris Gaines. The album was supposed to set up a movie called "The Lamb," with Brooks starring as the character of Chris Gaines, though the film never got produced, per The Boot. All fans were left with then was this quite genuine performance by Brooks as Gaines, including a "Saturday Night Live" gig where Brooks hosted and Gaines was the musical guest. Although it seems that Brooks has distanced himself from the character over the years, Gaines has achieved notoriety and become sort of a cult favorite among certain music fans. While Brooks has said he'll never don the hair and soul patch of Gaines again, it appears that some fans of his — including Shlesinger — won't let Brooks' alter ego fade entirely into obscurity.