Why Taylor Swift's CMA Win Is Causing Such A Stir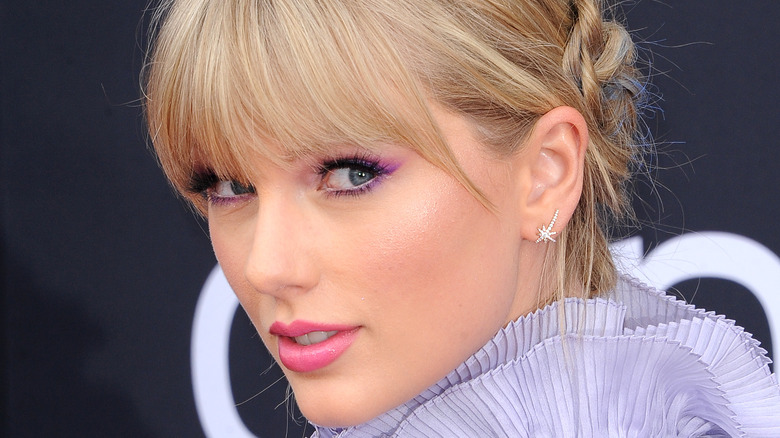 Shutterstock
When it comes to award shows, singer-songwriter Taylor Swift has every right to be wary (namely, after Kanye West's infamous interruption). But after receiving a trophy at the 2021 CMT Music Awards on June 9 for her song "The Best Day (Taylor's Version)," a track from the April re-release of her earlier album "Fearless," it seems the musician was thrilled to share her joy on social media. 
Shortly following her acceptance of the award, Swift — who was not present at the event herself — was no-holds-barred in expressing her gratitude, especially when it came to her family. Though Swift was not able to accept her CMT Award in person, she instead found a work-around through social media. The "Evermore" singer and producer retweeted a post which included a video announcing her win from the CMT network's account, pairing it with a message of her own: "I LOVE YOU MOM," she wrote, as she famously penned the track about her mother.
Despite Swift's celebratory remark, a number of country fans expressed their displeasure over her category win. So why is Swift the subject of a backlash over her CMT Award? Keep on scrolling to find out what's going on.
Taylor Swift's CMT win sparked backlash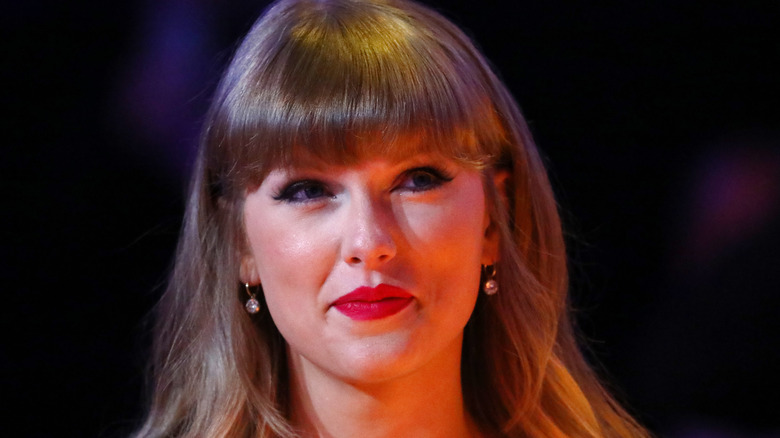 Jmenternational/Getty Images
Though many fans were delighted with Taylor Swift's win for "The Best Day (Taylor's Version)" in the category for Best Family Feature, many took to social media to denounce her 2021 CMT Award trophy for what they considered an irredeemable trespass: her decision to switch her career trajectory from country to pop artist. "This has to be a joke! Taylor is a pop star & made it known she was proud to be leaving," wrote one Twitter user. "But go ahead, give her award. Perfect indication of how tonight's show is gonna be!" Another agreed with the "joke" sentiment, sharing, "What a joke! She's not even country anymore. CMT fails again." Others called her win a" fake award."
But while some were furious over Swift's win, others defended the crossover artist. In Swift's defense, one fan had an itemized list for the "Folkore" singer's detractors: "She literally started out as a country artist! Her first four albums are country albums! 'The Best Day,' the song that won the award, is on 'Fearless,' which is one of her COUNTRY albums and this is a COUNTRY awards show!!" 
Indeed, while "Fearless" was re-recorded and re-released in 2021, the original 2008 record was one of the first four alluded to in the tweet, and was categorized and marketed as a country music record at the time of its first printing. The 2021 version has been labeled "country" as well, per Billboard.