Royal Historian Says Lilibet Diana's Name Carries 'Great Weight.' Here's Why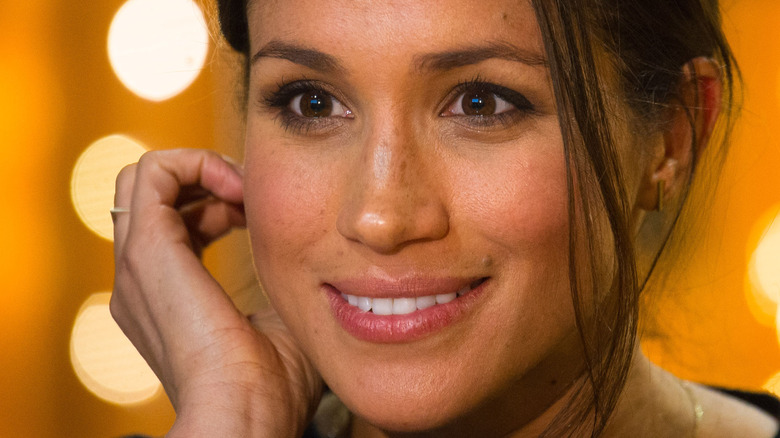 Wpa Pool/Getty Images
Prince Harry and Meghan Markle's daughter Lilibet Diana is already getting tons of attention and she is not even one week old! The littlest member of the Sussex family has been making headlines since the day that she was born, and the whole world seems completely enamored with a baby that they haven't even seen yet. The child's name — a nod to her great-grandmother, Queen Elizabeth, and her late grandmother, Diana, The Princess of Wales — has been one of the most talked about things in the media. While many love the sentimental meaning behind the moniker, others have been wondering if it's "rude" toward the queen — which is exactly what royal expert Angela Levin expressed during her appearance on "Good Morning Britain," according to Page Six. "I don't think it's a good idea — I think it's quite rude to Her Majesty Her Queen. It was a very private nickname from her husband, who hasn't been dead for very long," Levin said.
Nevertheless, there is something very special about this newborn that transcends what the media seems to be focused on. In an exclusive interview with People magazine, royal historian Robert Lacey shares his take on the "American Royal Baby." Keep reading to find out what he had to say about Lili.
Lilibet Diana was born to be a strong woman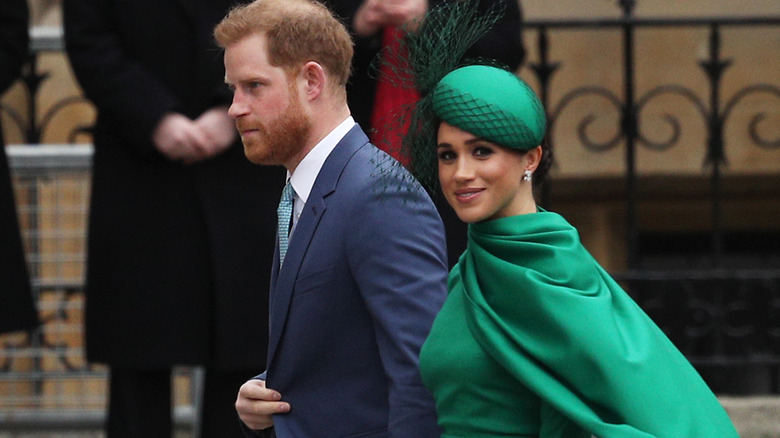 Dan Kitwood/Getty Images
Royal historian Robert Lacey told People magazine that the newborn was given a name "that carries this weight." He explained, that "to be compared to the Queen, the most successful female monarch in British history, is a great weight. It will be one of the first things that will be explained to her when she's old enough." Lacey also pointed out that "it is intriguing that this little American girl is being brought up free of old-fashioned tradition." Prince Harry and Meghan Markle are raising Lili and her older brother Archie in the United States after they left the UK in early 2020.
Lacey's thoughts on Lilibet were echoed by Dean Stott, a friend of Meghan and Harry. "Lili becomes the fourth generation of amazing, strong women in the family – behind Meghan, Diana and Her Majesty the Queen," he told People, adding "Harry and Meghan now have their complete family. It's their time to be in the moment." The Duke and Duchess of Sussex previously told Oprah Winfrey that they wouldn't be having any more children after welcoming their daughter, according to The Hollywood Reporter.