Why In The Heights Star Corey Hawkins Looks Familiar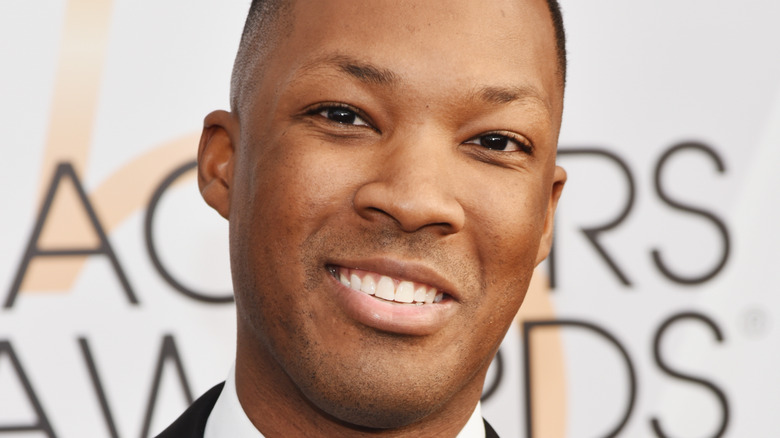 John Shearer/Getty Images
Lin Manuel Miranda's "In The Heights" premieres on HBOMax and in theaters, and it's already getting great reviews from critics. The film not only has the Hamilton creator responsible for the music but "Crazy Rich Asians" director Jon M. Chu is behind the camera. The musical about Washington Heights will quite possibly put star Anthony Ramos on the A-list and propel co-stars Corey Hawkins, Leslie Grace, and Melissa Barrera to bigger fame. 
Hawkins has been open about just how excited he was to play Benny in the film adaptation of Miranda's Tony award-winning musical and how much the role means to him personally. "I lived in the Heights at one point when I was in school," Hawkins told The Star. "I moved up to Inwood and then to Harlem and just lived all over the city. I remember that time and how special it was to me because I saw myself as this young Black man from DC, in this Latino community, and I felt loved and accepted." Hawkins's character Benny is the best friend of bodega owner Usnavi (played by Ramos) in the musical. Hawkins's character Benny is also hopelessly in love with Nina Rosario, played by Leslie Grace.
At this point, you may be thinking you've seen this face before. Keep reading to learn why Hawkins looks so familiar!
Corey Hawkins is a veteran of TV, film, and Broadway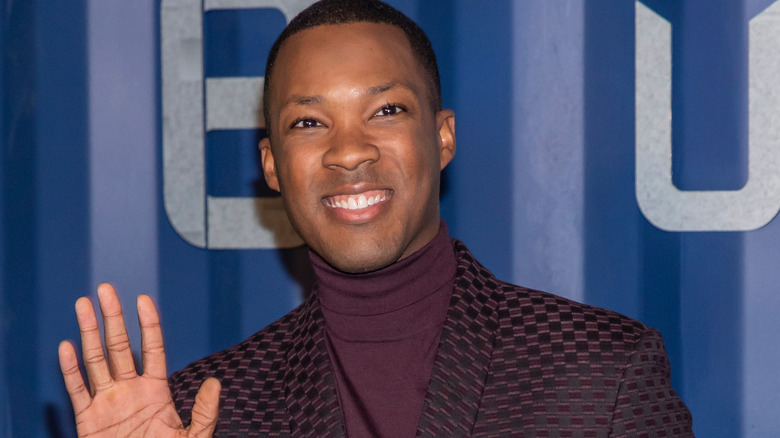 Shutterstock
If you're watching "In The Heights" and wondering why Corey Hawkins looks so familiar, it's because he's played big roles in movies, TV shows, and Broadway. Hawkin's breakout role in Hollywood was in "Straight Outta Compton" in 2015. Before that, the actor attended the Juilliard School, and told The Star, "Theatre is where I sort of cut my teeth." According to Hawkins, "nothing compares to that immediate sort of reaction," and he received a Tony nomination for Best Actor in a Play for "Separation."
Hawkins has done well in action roles. He co-starred with Ryan Reynolds in the Netflix hit "6 Underground," and he won rave reviews and fans for his role as Eric Carter in the TV series "24: Legacy." A bit of trivia: Hawkins co-starred with Jimmy Smits in "24: Legacy," and he and Smits are reuniting for "In The Heights."
According to Screenrant, Hawkins played Heath in "The Walking Dead" for multiple seasons, leaving the popular series during season seven. The actor was written out of the AMC series for the best reason: Hawkins wanted to take advantage of the many roles he was offered after playing Dr. Dre in "Straight Outta Compton." In 2018, Hawkins co-starred in Spike Lee's "BlacKkKlansman" with John David Washington.
Basically, Hawkins has been everywhere and if the reviews are any indication, "In The Heights" looks like it's going to make him an even bigger star!