The Real Meaning Behind Doja Cat's 'Need To Know'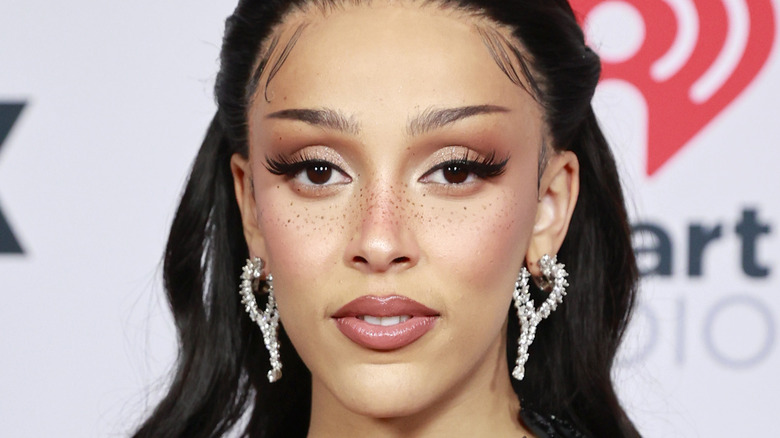 Emma Mcintyre/Getty Images
Doja Cat is back again, and she's ready to take us to "Planet Her". The rising pop star has officially confirmed her third full-length album for a June 26 debut, boasting features from musical heavy-hitters like Ariana Grande, the Weeknd, and the already-released SZA-assisted "Kiss Me More."
The trajectory that has led Doja to this point has been anything but a straight shot. The performer existed on the internet in relative obscurity for years before being (controversially) signed to Dr. Luke's Kemosabe Records. She's also had her fair share of public controversies, but has apparently managed to come out the other side relatively unscathed, thanks in no small part to her natural understanding of the internet and its sense of humor. At the 63rd Grammy Awards in March, Doja scored three nominations, signaling her true arrival into the mainstream.
Despite the success, Doja views "Planet Her" as something of a fresh start. "I think in the beginning, I was just trying to be solid and be what a pop artist already was: what I'd seen on TV and what I thought was the right thing to do," she told Billboard. "But as I move on into this 'Planet Her' era, I want to introduce things to people as opposed to just re-create and rehash. It's just more inspiring to start from a more innovative spot."
These qualities — innovation, a sense of humor — are on full display with her new track "Need To Know." Let's take a deeper look.
"Need To Know" sees Doja Cat asking the important question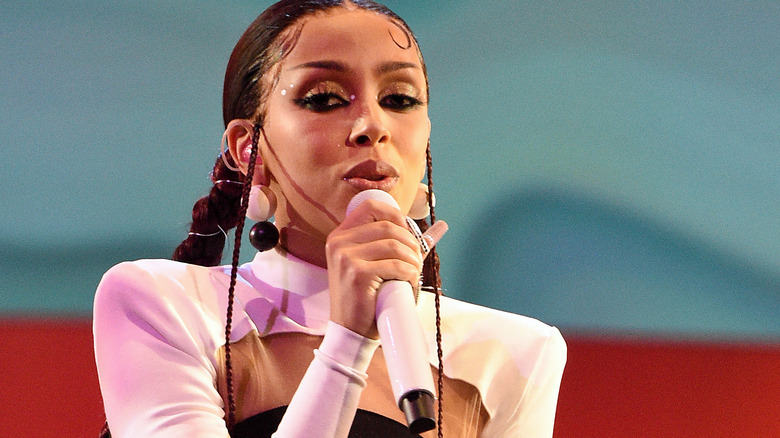 Kevin Mazur/Getty Images
On the (very NSFW) track "Need To Know," Doja Cat has plenty of questions about her male partner's... member. "Wanna know what it's like/Baby, show me what it's like," she sing-raps with a rapid cadence. "I don't really got no type/I just wanna f*** all night." She continues the chorus by saying she's "been fantasizin'/And we gotta lotta time," if you're picking up what she's putting down.
In the first line of the first verse, Doja takes a lot of the guess-work out, plainly asking: "What's your size?" The rest of the verse is slightly subtler, with Doja delivering the innuendo-laden lyrics, "We could just start at ten/Then we can go to five," and "I got a lotta new tricks for you, baby/Just sayin' I'm flexible."
Ahead of the release of "Need To Know," Doja tweeted that it isn't an official single, but instead "just some sh*t before the next more important single comes out for you to enjoy." Even if it's not an official single, you'll never catch us complaining about new Doja Cat.