Dr. Luke Releases More Emails In Kesha Lawsuit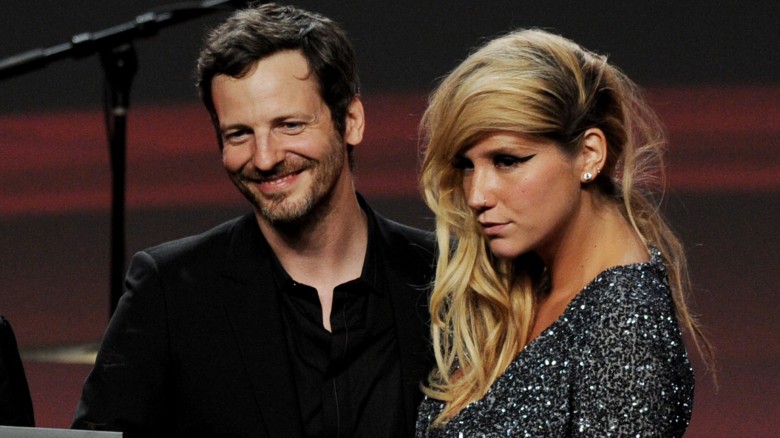 Getty Images
Though Dr. Luke's legal team lashed out at Kesha and her attorneys last week for leaking emails allegedly from the producer to the "Tik Tok" singer, it didn't stop Dr. Luke's camp from doing the same thing.
In a court filing obtained by People on Feb. 21, 2017, Dr. Luke's attorney wrote, "Kesha's attempt to bolster her false claims of purported 'abuse' with three emails falls so flat that it demonstrates how far she will go to purposefully misrepresent the truth...These emails do not remotely reflect any 'abuse' by [Luke], or any other type of behavior that could ever justify voiding her contracts. When viewed in the context of other emails that Kesha failed to provide the Court, it becomes crystal clear that Kesha's accusations against [Luke] are false." The filing continues, "Kesha's efforts to paint [Luke] as 'abusive' is a damaging fiction and conceals what was really going on. It is particularly outrageous given that Kesha's own managers repeatedly called Kesha's behavior 'crazy' and 'abusive,' going as far as to call her 'nuts,' 'mental' and 'off her rocker.'"
Dr. Luke's team shared emails to bolster its claims. In one message from July 2016, a member of Kesha's staff reportedly wrote, "It was worth putting up with her complete insanity when she was a big money earner. It's def not right now." In another email from 2010, Dr. Luke, whom Kesha accused of saying she looked like a "fat f**king refrigerator," wrote, "I know you said you looked like a lesbo [sic] but I disagree—you looked radiant and beautiful. You're doing exactly what you're meant to be doing right now. You're actualizing your dreams. I'm so proud of you and love you very much! xo L." In more emails obtained by Page Six, members of Kesha's team suggest "[putting] up pictures of models" to motivate the singer to stick to a diet and ponder whether they should send her to rehab for "a tune-up."
Dr. Luke (Lukasz Gottwald) and Kesha (Kesha Rose Sebert) have been involved in a bitter legal battle since 2014, when she accused him of sexual assault and battery, which she claims triggered an eating disorder. Since then, the songstress has been fighting to sever her contract with Dr. Luke's Kemosabe Records, a subsidiary of Sony, but has seen little success. Kesha has received public support from a slew of fellow celebs, including Kelly Clarkson, Anne Hathaway, Reese Witherspoon, Lady Gaga, and Adele.